10 Best Used Muscle Cars Under $50,000
Big cars with big horsepower having big fun — that's the muscle car ethos, and there's no shortage of it on this list. In fact, there are no cars with less than 400 horsepower on this list, and most have 500 horsepower or more. Better still, none are more than 8 years old, and a few are still practically new. Who says you can't get a great deal on a used muscle car? Certainly not us, especially if you're working with a fairly healthy budget.
Here are 10 of the best used muscle cars under $50,000.
1. 2015 Dodge Challenger SRT Hellcat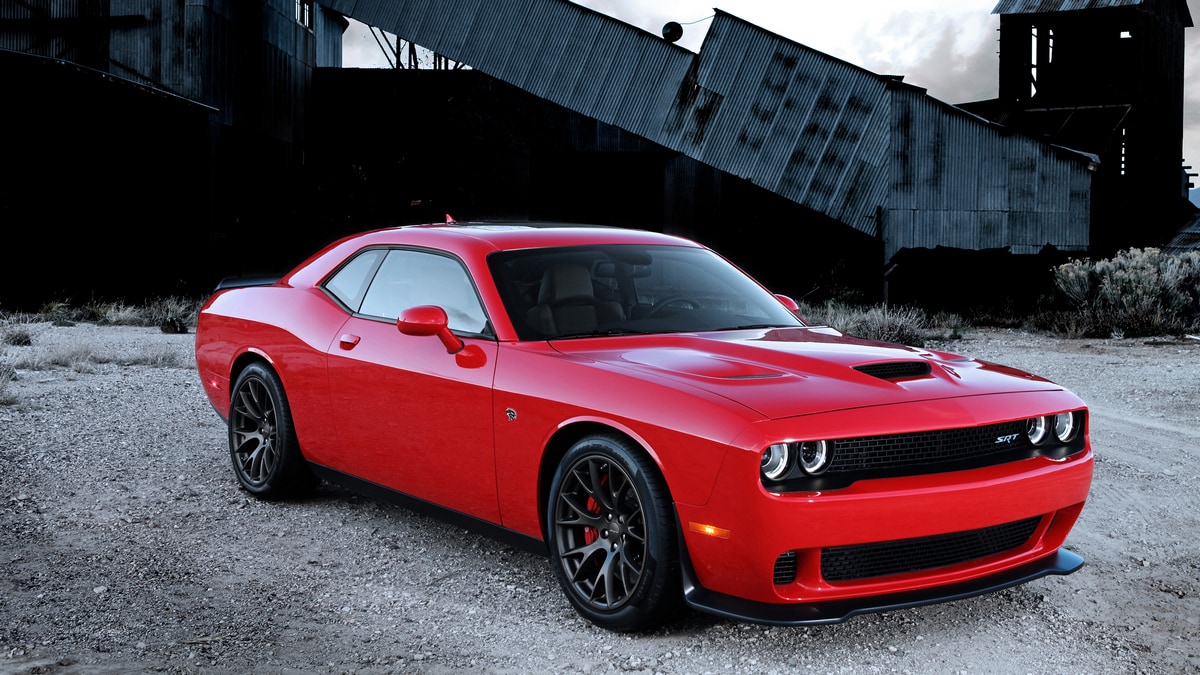 With classic-meets-modern muscle car looks and a 6.2-liter supercharged Hemi V8 ready to roast the rear wheels with 707 horsepower of knuckle-dragging muscle, the 2015 Dodge Challenger SRT Hellcat is one of the truest muscle cars of all time, and a tremendous bargain at under $50,000. Find Dodge Challenger models for sale near you
2. 2017 Dodge Charger SRT Hellcat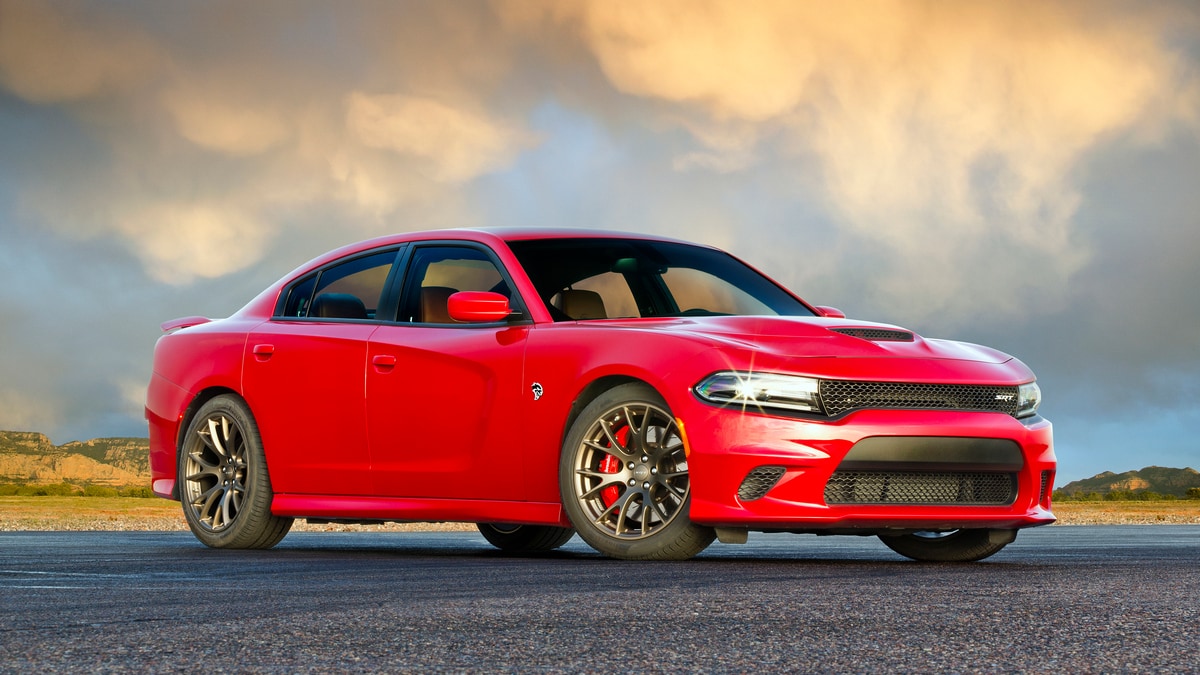 If you like the Challenger, but wish it had seating for five and four doors, then you'll love the 2017 Dodge Charger SRT Hellcat. Sporting the same brutal supercharged 6.2-liter Hemi and 707 horsepower, the Charger Hellcat brings a dose of everyday practicality to this otherwise over-the-top formula. Find Dodge Charger models for sale near you
3. 2021 Ford Mustang GT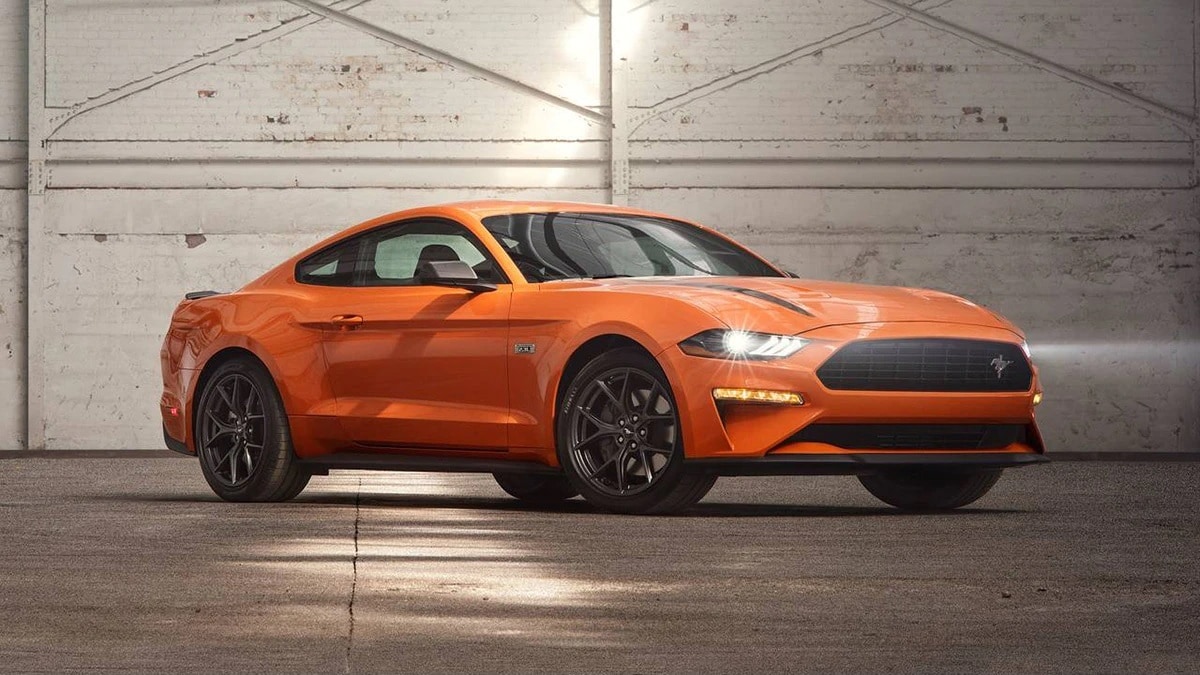 Those seeking a bit more finesse while still holding true to their muscle car roots — not to mention a significant helping of the latest in-car technology — will find a great companion in the nearly new 2021 Ford Mustang GT. While the Mustang range stretches into and beyond Hellcat territory with the 760-horsepower GT500, the 460-horsepower Mustang GT is plenty of muscle for most. It also comes nicely equipped with leather seating surfaces, dual-zone climate control, and ambient lighting if you opt for the GT Premium. Find Ford Mustang models for sale near you
4. 2014 Chevrolet Camaro ZL1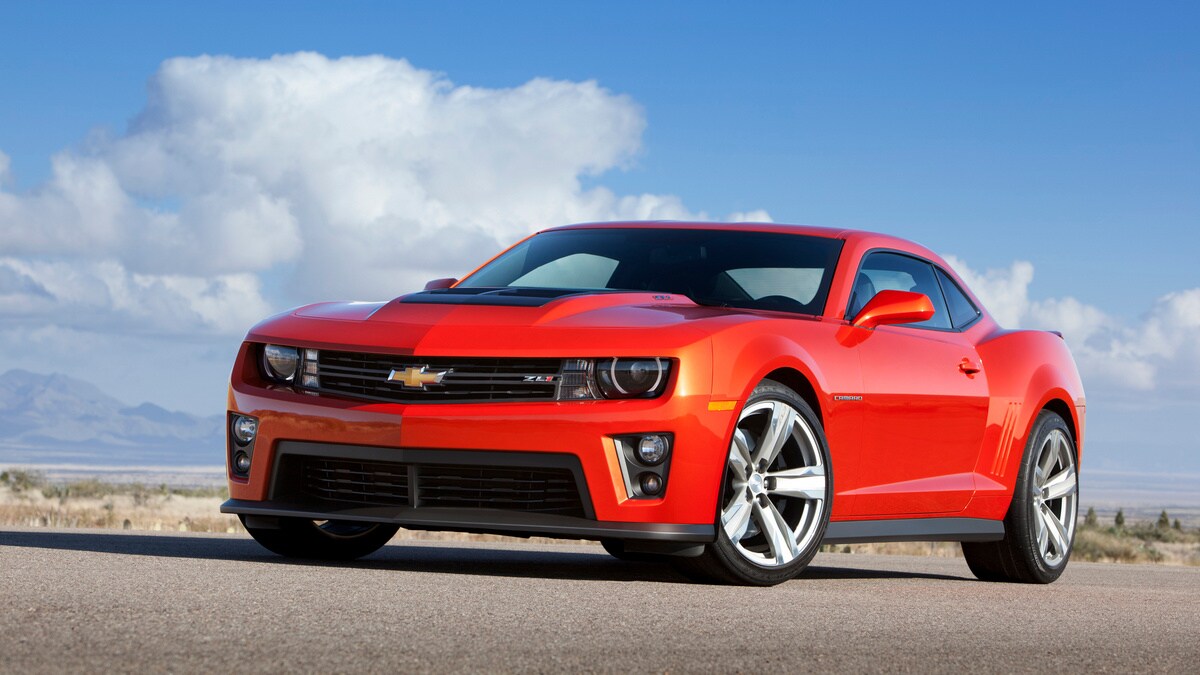 Combining a 580-horsepower supercharged 6.2-liter V8 with the fifth-generation Camaro's nimble, comfortable platform and striking style yields the 2014 Chevrolet Camaro ZL1. Decidedly less track-focused than the LS7-powered Z/28, the Camaro ZL1 takes the true spirit of a muscle car with big power and big comfort, yet brings it into the modern era with a surprising dose of handling and control. Find Chevrolet Camaro models for sale near you
5. 2016 Chevrolet SS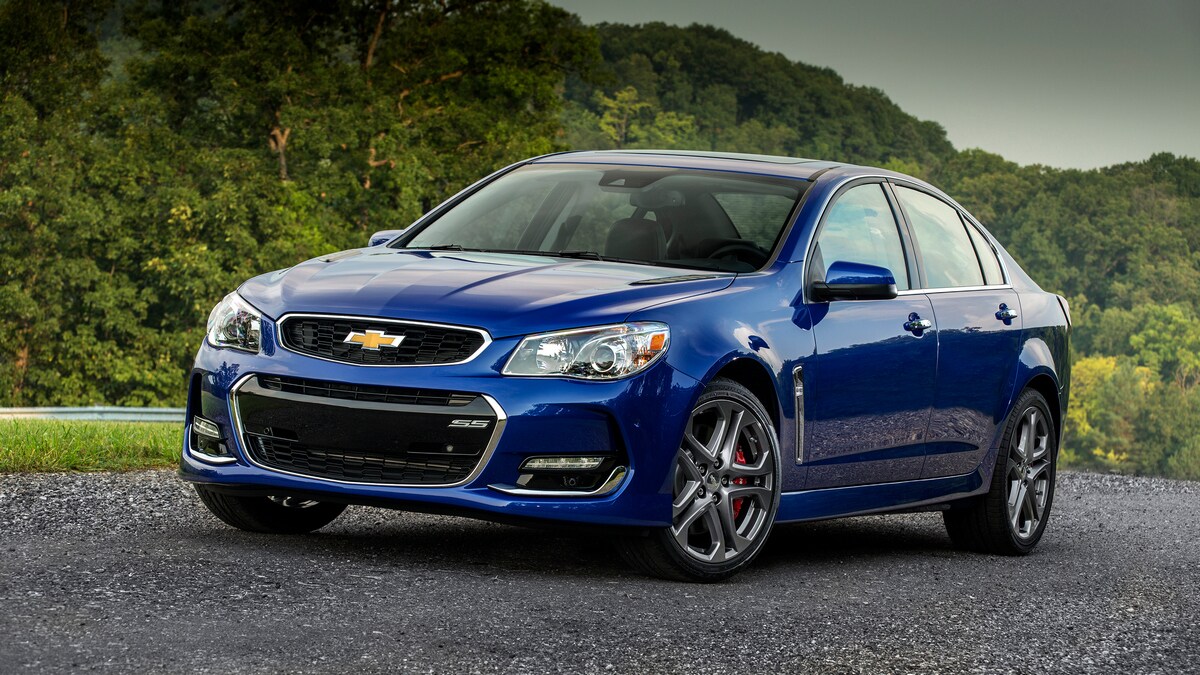 Born of GM's Australian Holden division, the 2016 Chevrolet SS is available any way you like it, so long as that way is with a 6.2-liter naturally aspirated 415-horsepower V8, because that's the only engine option in this muscle sedan. Also available with a manual transmission, the Chevy SS is a modern car steeped in muscle car tradition and heritage. Find Chevrolet SS models for sale near you
6. 2016 Ford Mustang Shelby GT350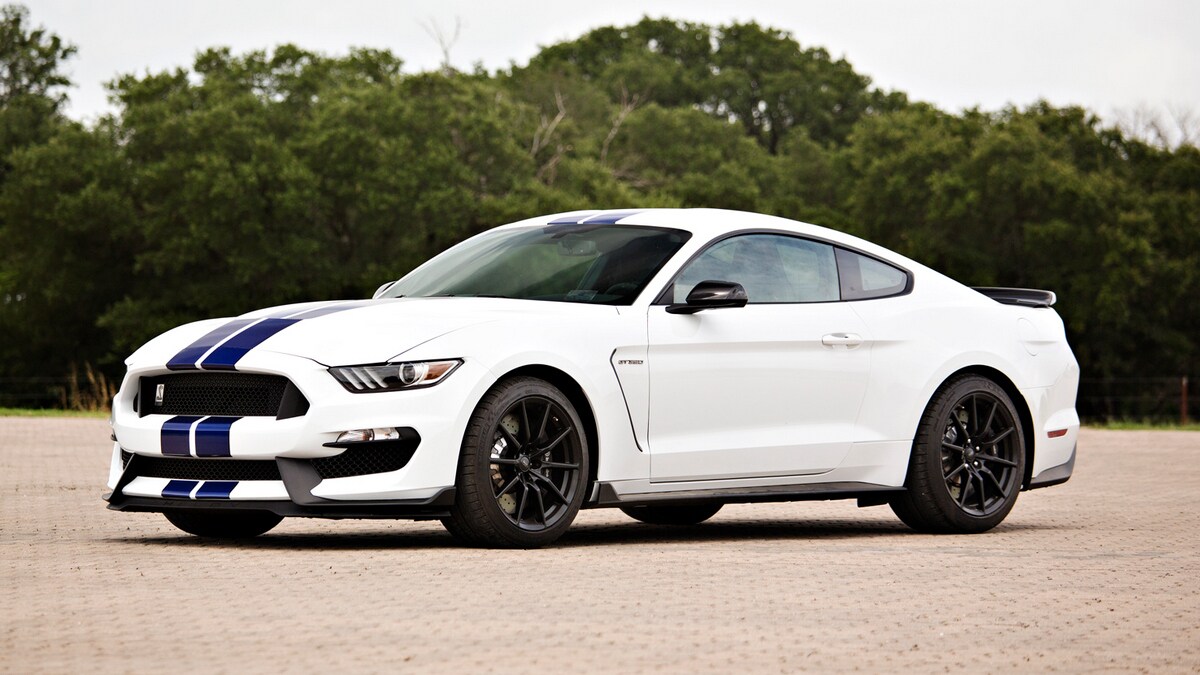 While the muscle cars of yesteryear were great in a straight line, their braking and turning performance were often laughable. That's no longer true of any muscle car, but especially so with the 2016 Ford Mustang Shelby GT350. As much sports car as muscle car, the GT350 not only handles and brakes admirably, but it also packs a high-revving flat-plane-crank 5.2-liter V8 that makes 526 horsepower and wails like a Ferrari. Find Ford Mustang models for sale near you
7. 2015 Chevrolet Camaro Z/28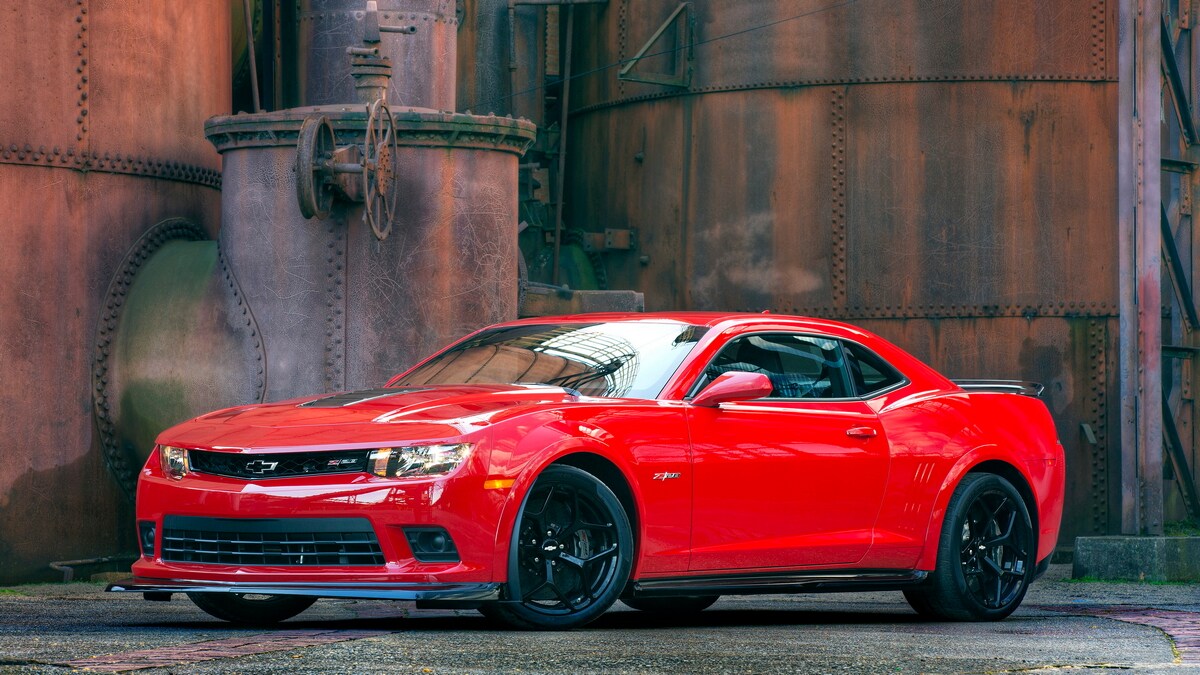 If the GT350's combination of big V8 power and sharp sports car handling sounds good, but you prefer Bowties to Blue Ovals, look no further than the 2015 Chevrolet Camaro Z/28. With motorsports-grade suspension and a beastly 505-horsepower 7.0-liter V8 joining 300 pounds of weight savings over the Camaro ZL1, the Z/28 takes the muscle car right up to its theoretical handling limit. Find Chevrolet Camaro models for sale near you
8. 2014 Mercedes-Benz E63 AMG S-Model Wagon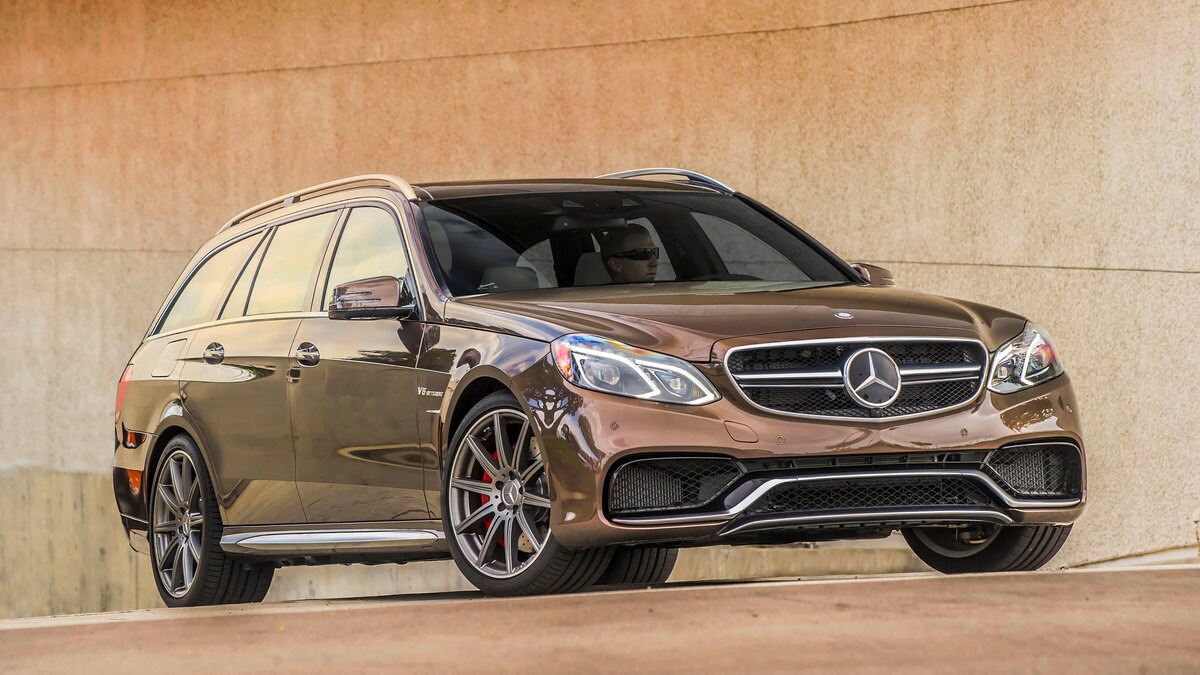 Wait, what is this German luxury wagon doing here in my muscle cars? Look closer, friend! It's true: At first glance, this 2014 Mercedes-Benz E63 AMG S-Model wagon appears as a European luxury car made for moving people and gear. On closer inspection, however, it's clear there are some German muscleheads. Under the hood lies a 5.5-liter twin-turbo V8 rated for 577 horsepower. Hook that power up with 4Matic all-wheel drive, and you'll be roasting the stoplight competition as well as your tires. Find Mercedes-Benz E-Class models for sale near you
9. 2020 Dodge Charger Scat Pack Widebody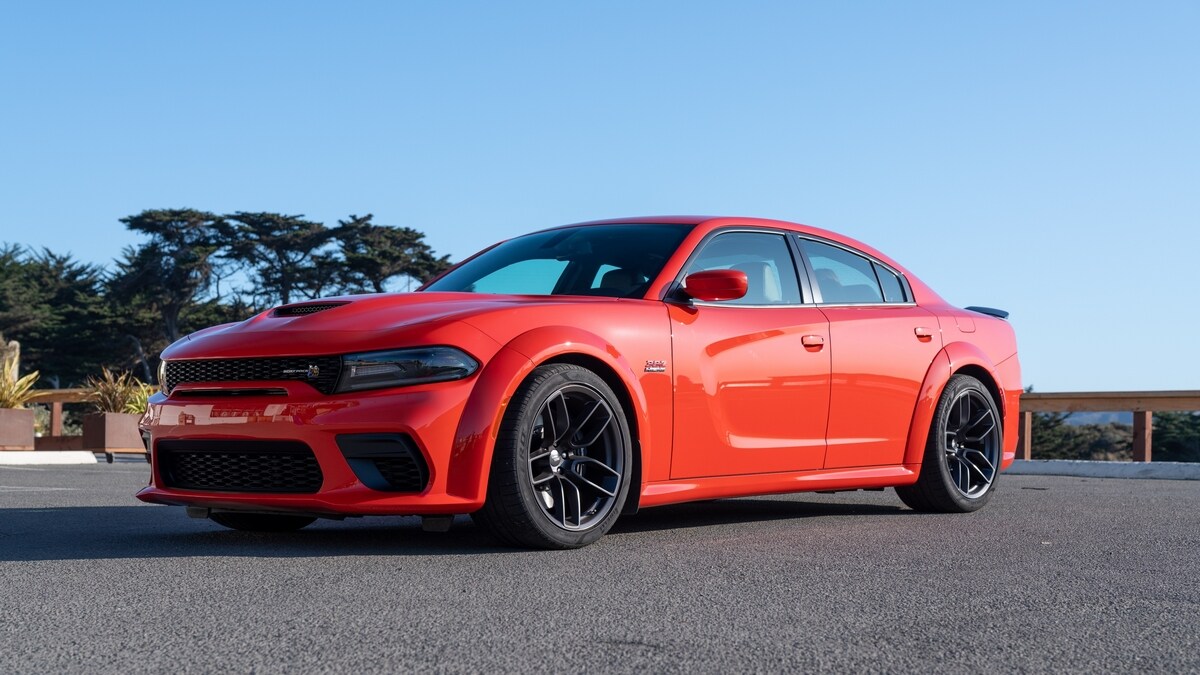 Another practically brand-new car with major muscle heritage and performance to back it up? Yep, the 2020 Dodge Charger Scat Pack Widebody is a modern muscle car lover's dream, being potent and looking the part. The widebody kit adds visual impact, while the 6.4-liter Hemi V8 adds 485 horsepower, and the Scat Pack brings a limited-slip differential, launch control, and 4-piston Brembo brakes, among other upgrades. Find Dodge Charger models for sale near you
10. 2015 BMW M3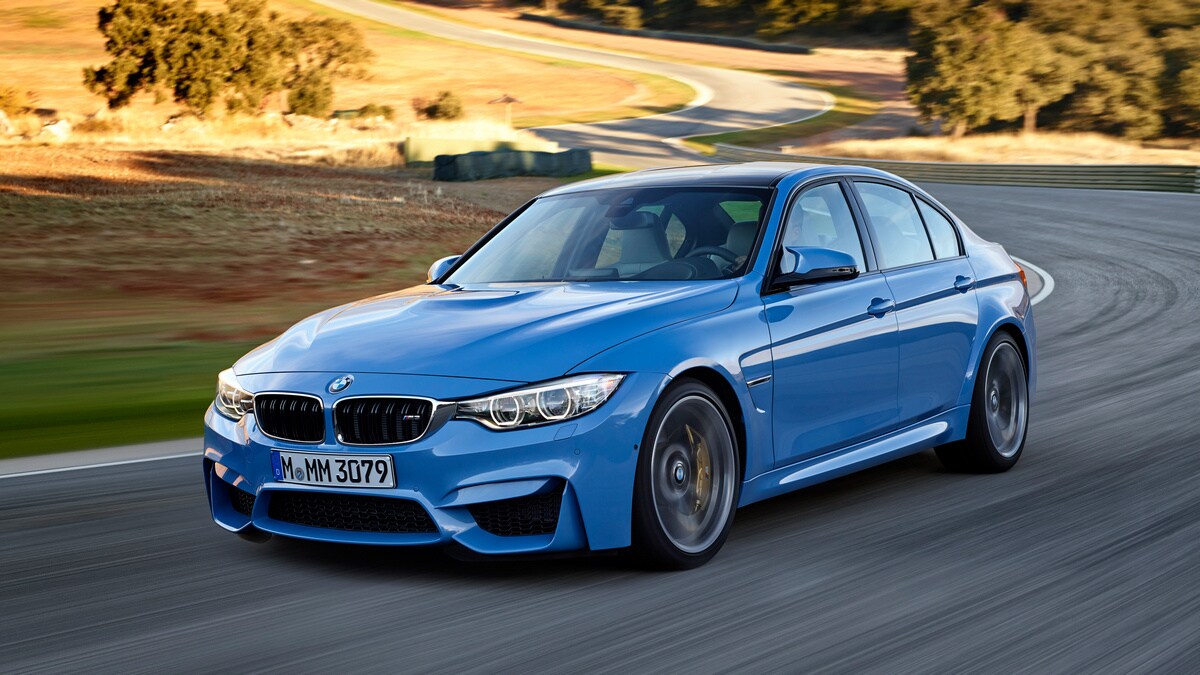 Hey now, another German sports car? Well, yes — but hear us out. Although the 2015 BMW M3 sports a (gasp!) 6-cylinder instead of a V8, it's rated for 425 horsepower, it drives the rear wheels, hits 60 mph in less than 4 seconds, and does an admirable job of making a run across the state — or the Lower 48. It's as comfortable as it is quick. Oh, it also handles well and looks great, too. Find BMW 3 Series models for sale near you
Best Used Muscle Cars Under $50,000
2015 Dodge Challenger SRT Hellcat
2017 Dodge Charger SRT Hellcat
2021 Ford Mustang GT
2014 Chevrolet Camaro ZL1
2016 Chevrolet SS
2016 Ford Mustang Shelby GT350
2015 Chevrolet Camaro Z/28
2014 Mercedes-Benz E63 AMG S-Model Wagon
2020 Dodge Charger Scat Pack Widebody
2015 BMW M3