2023 Mazda3 Gains Horsepower, Fuel Economy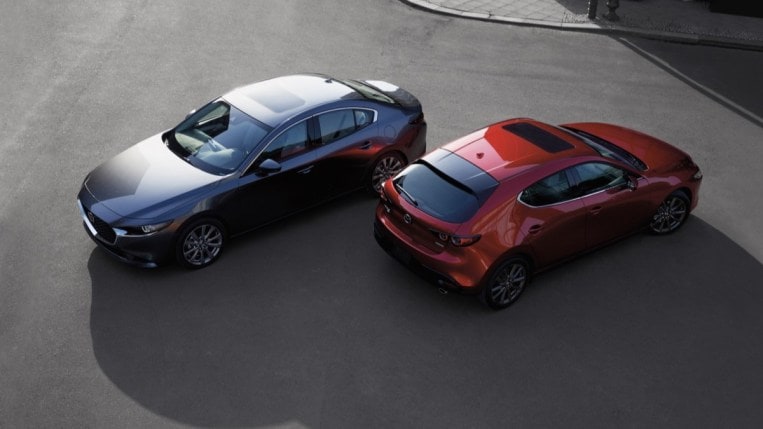 The
Mazda3
is one of the best values in the new car market. It offers exceptional handling and near-luxury appointments for a starting price lower than many competitors. For the 2023 model year, the 3's price will increase slightly. But its value proposition won't change.
The most significant change comes by subtraction. Mazda will drop the 2.0 base model few customers were buying. That means no more entry-level 2.0-liter 4-cylinder engine, which was only available on the sedan and not the hatchback variant of the Mazda3.
Most 2023 Mazda3s will come with a 2.5-liter 4-cylinder engine instead. It's the same one available last year, but minor tweaks have helped engineers squeeze a little more power out of it. It now makes 191 horsepower – 5 more than last year. Front-wheel drive (FWD) is standard and all-wheel drive (AWD) is optional.
This engine is also more fuel-efficient than before. Thanks to cylinder deactivation technology, Mazda says 2.5-liter equipped Mazda3s will now get one more mile out of every gallon in combined driving.
Turbo models still get the same, well-reviewed 250-horsepower turbocharged 4-cylinder powerplant as last year's model, and AWD standard.
2023 Mazda3 Pricing:
As with other vehicles, prices are up across the board for 2023.
Mazda also charges a mandatory delivery fee of $1,065 in 49 states and $1,110 in Alaska.
Model
Drivetrain
Sedan
Hatchback
Mazda3 2.5 S
FWD
$22,550
$23,550
Mazda3 2.5 S Select Package
FWD
$23,950
$24,950
Mazda3 2.5 S Preferred Package
FWD
$25,550
$26,550
Mazda3 2.5 S Carbon Edition
FWD
$27,200
$28,200
AWD
$28,600
$29,600
Mazda3 2.5 S Premium Package (6MT)
FWD
N/A
$29,150
Mazda3 2.5 S Premium Package
AWD
$29,400
$30,400
Mazda3 2.5 Turbo
AWD
N/A
$32,450
Mazda3 2.5 Turbo Premium Plus
AWD
$34,000
$35,300