2024 Chevy Equinox Could Be Most Affordable Electric Car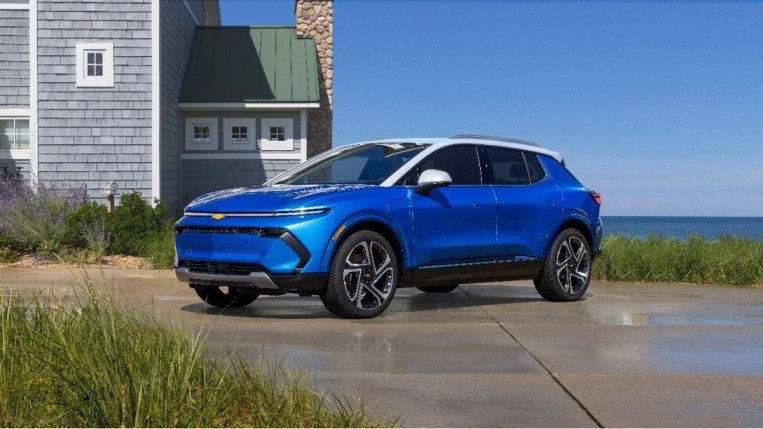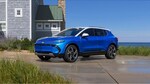 Chevrolet says the Equinox EV will have a starting price of around $30,000, including the destination charge
Next fall, Chevrolet could offer an attractive electric car with a starting price tag of around $30,000 before government incentives and a range of up to 300 miles. If the company manages to build it in a way that qualifies for federal electric vehicle (EV) tax incentives (it's complicated), the 2024 Chevrolet Equinox EV could cost buyers as little as $22,500.
A Sharp-Dressed New Style
The Equinox EV, a compact SUV, looks nothing like the current gas-powered Equinox.
It somewhat resembles another electric SUV Chevy plans to sell around the same time, the Chevy Blazer EV (starting price of $44,495). The Equinox EV's nose is sleek, with a wide band of LEDs stretching between needle-thin headlights. EVs don't have true grilles (no engine to cool), and Chevy has resisted the urge to create a false one. That makes the look clean and jet-like.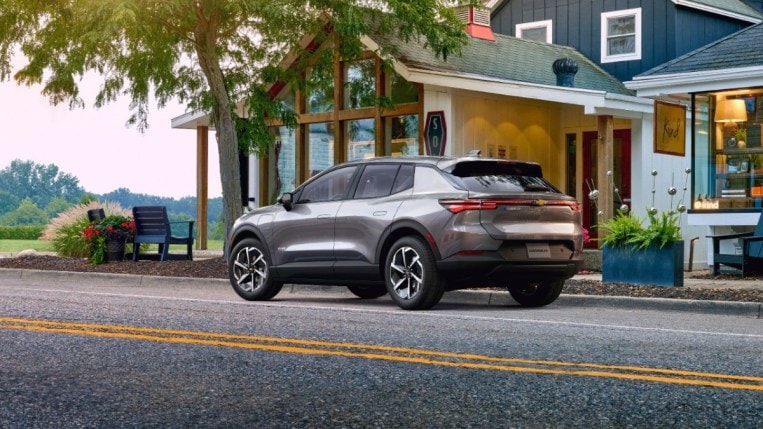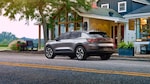 A two-tone roof – white over blue in the press photos – lightens the look. Hidden door handles add to the sleep feel. We're told it lacks a frunk – the front trunk some EVs use for added storage space – with electronics centered up front instead. Cargo space is 57.2 cubic feet. That's a bit of a letdown since today's gas-powered Equinox offers about seven cubic feet more. But it's a concession to style, to get the sloped liftgate right.
Since the gas-powered Equinox looks a bit awkward and bulbous in that spot, we can live with the loss.
Multi-Tone Cabin Options
Inside, an 11-inch central touchscreen on the base trim includes standard Apple CarPlay and Android Auto. Higher trims get a massive 17-inch unit. Designers have been kind, including actual buttons for climate control rather than burying temperature controls in touchscreen menus.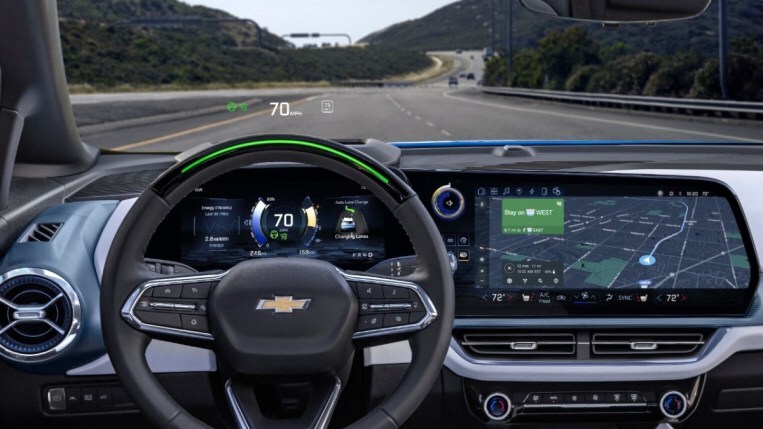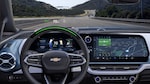 Higher trims get a gorgeous three-tone color scheme inside. A sporty RS model will offer interesting color choices, including red or cobalt blue upholstery.
Options include a head-up display, 360-degree camera views, and Chevy's Super Cruise hands-free highway driving system.
Specifications, or at Least Some of Them
Chevrolet hasn't revealed detailed specifications for every trim level of the Equinox EV. But it has reversed the usual auto industry practice of telling us only about the most expensive version and holding back details on the more affordable models most people will buy.
Instead, we have details on the base model Equinox, the 1LT. It uses a single electric motor driving the front wheels, good for a more-than-sufficient 210 horsepower. Paired with the smaller of two available battery packs, it's good for about 250 miles of range.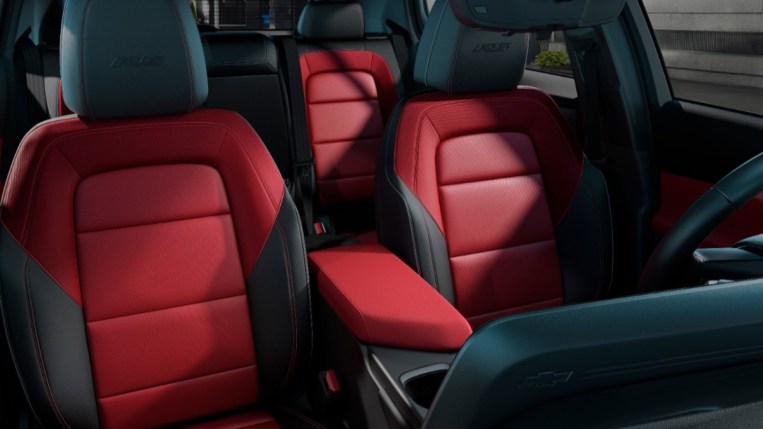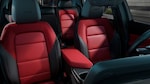 A larger battery bumps that up by 50 miles, but Chevy hasn't revealed its price yet.
All-wheel-drive will be available, in the form of a second motor attached to the rear axle. That setup is good for 290 horsepower. It will come only with the bigger battery, giving 280 miles of range.
The Real News
Many car shoppers complain, with good reason, that electric cars are out of reach for most buyers. The solution to that problem has always been in sight. Economies of scale mean that things get cheaper the more of them a company builds.
Thankfully, EVs have introduced a new way of building cars. Manufacturers design modular EV platforms – combinations of batteries, electric motors, suspension, and steering that sit flat beneath the cabin of an electric car. They can be scaled up or down to build vehicles of different sizes.
GM's is called Ultium. The company introduced Ultium first on pricey luxury vehicles like the Cadillac Lyriq and performance toys, like the six-figure off-road monster GMC Hummer EV. The Equinox, however, is part of a new round of less-expensive EVs. It should appear at next week's Detroit Auto Show alongside the Blazer EV.
Its appearance means that America's largest automaker is achieving economy of scale. If GM can profitably sell Ultium-based cars more affordably, it can get closer to its goal of going mostly electric by 2035.
To be clear, GM has two electric cars under that price target today – the Bolt EV and Bolt EUV. But they are built on an older technology that doesn't scale as well and uses a less-efficient battery.
At least three states have now mandated that automakers stop selling new gas-powered cars by 2035, led by California. To make that goal realistic, they'll need affordable alternatives that can serve as pleasant family cars. Here's the first.