BMW Still the Brand More Luxury Shoppers Consider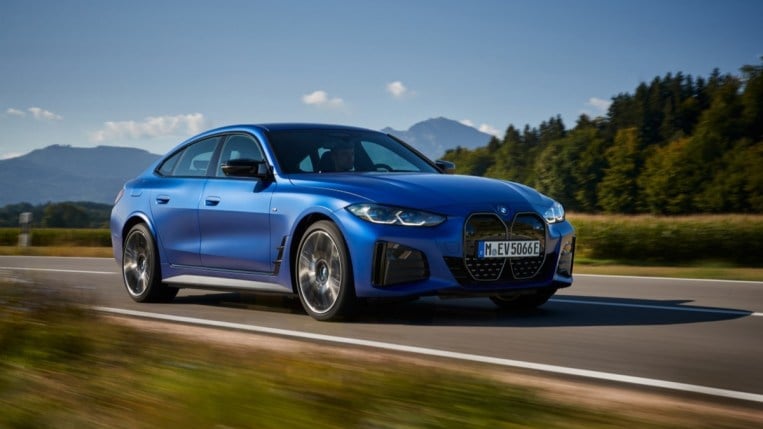 High gas prices had car shoppers renewing their interest in sedans in the second quarter, but that didn't change the brand they were most likely to consider. BMW once again won a look from more shoppers than any competitor in the luxury segment.
The Kelley Blue Book Brand Watch report is a consumer perception survey that also weaves in consumer shopping behavior to determine how a brand or model stacks up with its segment competitors on a dozen factors key to a consumer's buying decision.
KBB publishes separate reports for the luxury and non-luxury classes. Toyota took the top spot among mainstream brands.
But both showed a common trend from April through June: Americans are looking at cars again.
Luxury SUVs still outsold cars easily. But 54% of luxury shoppers looked at a sedan last quarter — up from 51% in the first quarter. SUV consideration slipped by 1%, coming in at 67%.
BMW, Cadillac, Lexus on the Podium Again
BMW won a look from more shoppers than any other luxury brand. About 21% of shoppers considered one of the German luxury automaker's wares. Cadillac narrowly edged out Lexus for second place, with both brands earning attention from about 17% of car shoppers.
Audi moved to fourth place, squeaking by fifth-place Tesla. The all-electric luxury automaker had ended 2021 in third place but slipped to fifth as most luxury rivals moved into its electric car territory this year.
Top 10 Most Considered Luxury Brands:
BMW 21%
Cadillac 17%
Lexus 17%
Audi 15%
Tesla 15%
Mercedes-Benz 14%
Acura 12%
Buick 10%
Infiniti 8%
Volvo 7%
The Top Ten Most-Considered Luxury Vehicles: