BMW to Build Ultra-Luxe, Bulletproof EV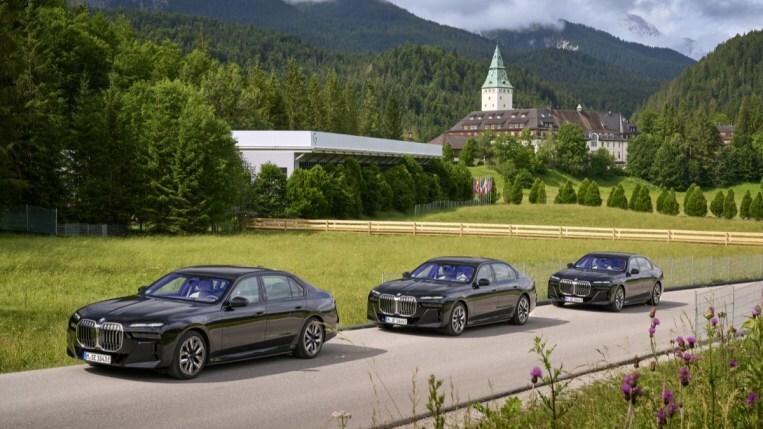 Do you have dangerous enemies?
How about an appetite for luxury?
Do you have a conscience about the impact your driving has on the world's carbon balance?
Lastly – and this one is particularly important – do you have a lot of money?
If you answered yes to all four questions, then BMW has an answer for your problems.
The 2023 BMW i7 Protection will offer sumptuous luxury, emissions-free electric power, and ballistic shielding to protect its occupants from small arms fire.
We'd love to bring you mechanical details. But, for some reason, BMW is tight-lipped about specifications.
Just the Latest Armored BMW
It's far from the first bulletproof Bimmer. For decades BMW has provided armored vehicles, including 7 Series limousines for dignitaries and the wealthy paranoid.
The X5 VR6, for instance, is a protection-focused version of the X5 midsize SUV. Advertising materials for the vehicle claim it can resist AK-47 fire from the sides."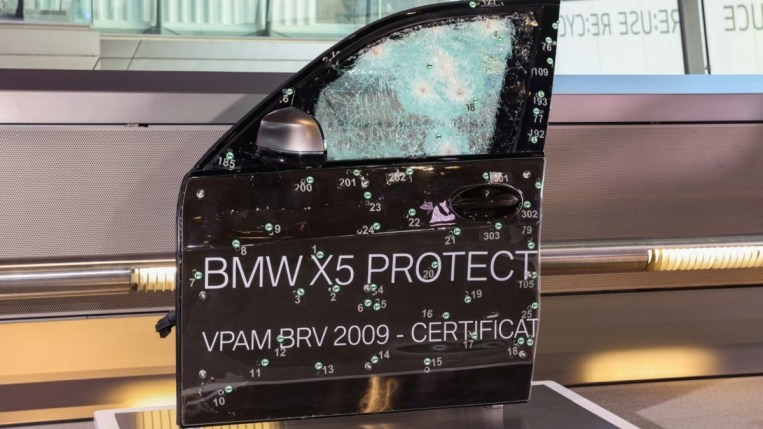 "An external underbody armor, made out of aluminum and ballistic steel, shields you against shock waves and splinter effects, coming from an attack with DM51 hand grenades," BMW says. For an added (undisclosed) fee, "this underbody armor can be strengthened with fabrics to resist an attack with an HG85 hand grenade." In case your enemies are better armed, we suppose.
So the armored BMW is not a new idea. But this is the first time the protection series has gone green.
The First Electric One
"We will continue this tradition in 2023 with a high-security vehicle combining the dynamic prowess, ride comfort, and interior comfort of the new BMW 7 Series with an integrated protection concept that is unique in this segment," BMW Chairman Oliver Zipse announced this week.
"We will also introduce an all-electric high-security vehicle for the first time – with no comprises when it comes to the standard of protection for our customers," he said.
Based On an All-New 7 Series
The company recently unveiled its next top-of-the-line 7 Series sedan. The 2023 edition of the BMW flagship boasts available cashmere seating, more screens than seats, and a huge two-nostril grille that isn't to everyone's liking.
It's also available with an electric powertrain. With one electric motor per axle, the i7 makes 563 horsepower. BMW claims it will have a driving range of over 300 miles between charges, but the EPA hasn't weighed in with an official figure.
BMW announced plans for the armored version of the i7 shortly after the latest meeting of the G7 – leaders of seven of the world's largest economies – concluded in the Bavarian Alps. Organizers shuttled leaders around the meeting in a fleet of i7s, and, presumably, a few nervously asked about security.
Pricing is a complete mystery. BMW doesn't disclose prices for protection-series cars to the press.