Cadillac Releases CT4-V Blackwing Special Editions to Celebrate Tracks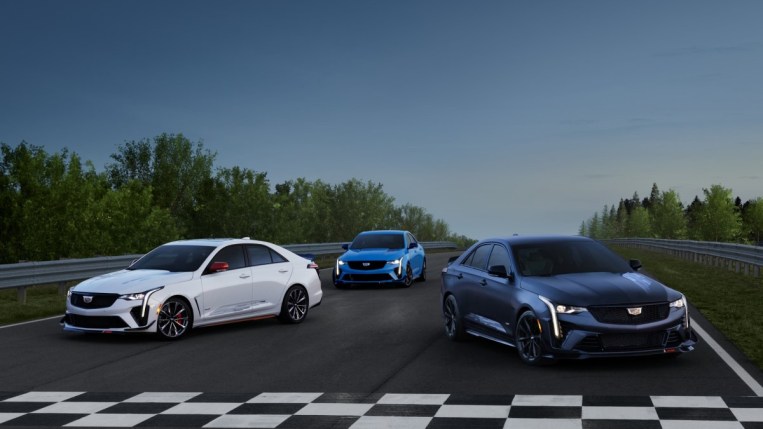 Small-run special editions are a big business in the automotive industry. Automakers routinely design special editions of their cars driven by exclusivity. Some enthusiasts are often willing to spend a little extra for a car with unique features built in limited numbers.
Cadillac has taken that to an extreme for the 2023 model year. They've built special editions of an already limited-run car.
The CT4, CT4-V Blackwing, and CT4-V Blackwing Track Editions
The Cadillac CT4 is a budget-friendly luxury car with well-balanced handling. But it's available in a high-performance version called the CT4-V Blackwing. That one gets a snarling 472-horsepower turbocharged V6, an upgraded magnetorheological suspension (we just like saying that word), and aerodynamic enhancements to make it look like it wants to pick a fight at the stoplight.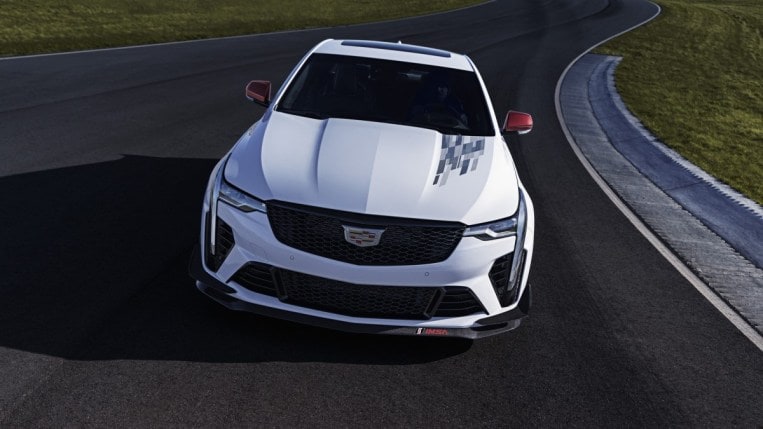 It's the sort of car that shows up at race tracks on track days when they're open to hobbyists.
Cars Honor Sebring, Watkins Glen, and Road Atlanta
Now, the company plans to offer three even more exclusive versions of the Blackwing. GM's luxury marque has designed three CT4-V Blackwing Track Editions to three of America's most important race tracks. So, if you happen to live near one of the three, you can show up at track day with a car built, not just for the track, but for that specific track.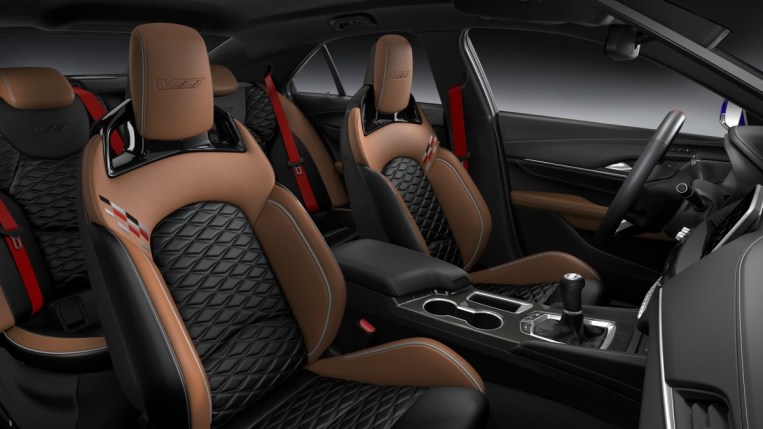 Pricing isn't yet available. But they wouldn't have built them at all if they didn't plan to charge more for them than for other Blackwings.
All three get the greyscale grid pattern Cadillac calls its "racing Mondrian" on the hood and doors (a reference to Dutch artist Piet Mondrian, who popularized such geometr…you're right. We'll stick to the cars). All three get every carbon fiber option Cadillac offers on the Blackwing, including the rear spoiler and rocker moldings.
All three get unique badges inside and a sill plate naming the specific track each tributes.
The distinctions between the three come down to color.
The Sebring IMSA edition gets a medium gray exterior Cadillac calls Maverick Noir Frost. The Watkins Glen model comes in Electric Blue. The Road Atlanta edition comes in a white GM calls Rift.
Cadillac will build just 99 copies of each.