California Accuses Tesla of False Advertising Over Driving System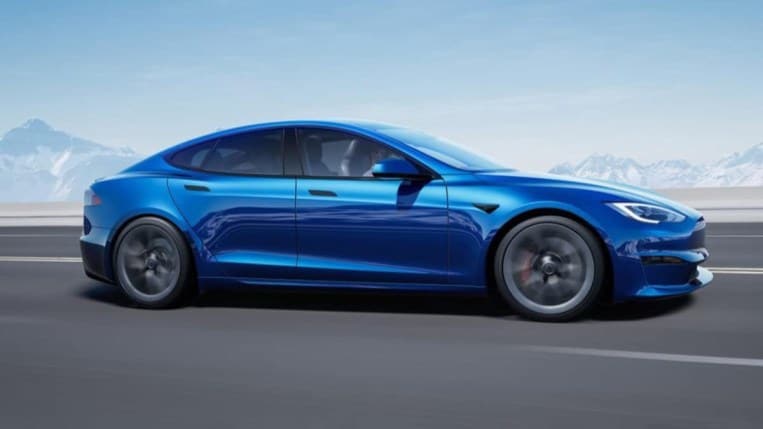 The California Department of Motor Vehicles has accused Tesla of exaggerating the capabilities of its hands-free driving software. The agency has asked for an administrative hearing that could result in penalties.
There Are No Self-Driving Cars
There are no self-driving cars for sale to American consumers, and may not be for many years.
Related: Self-Driving Cars – Everything You Need to Know
SAE International, a global association of engineers and related technical experts in the aerospace, automotive, and commercial-vehicle industries, organizes automation efforts into five levels. The most advanced cars currently for sale in the U.S. are Level 2 systems. They may allow the driver to remove their hands from the wheel under limited circumstances, but all still require the driver's full attention at all times.
Tesla's Three Systems
Tesla offers three different levels of automation. Each has slightly different capabilities, but none give you a truly autonomous car.
Autopilot is standard equipment on every Tesla vehicle. It includes a smart cruise control that matches the car to the speed of the surrounding traffic and a lane-centering function to help keep the car in the center of its lane.
Most automakers today have similar systems available.
Enhanced Autopilot, recently reintroduced after a hiatus, is a $6,000 option on all Tesla vehicles. It has the same features as Autopilot but adds the ability to navigate highway on- and off-ramps without driver input, navigate highway interchanges, and suggest lane changes. It also includes a self-parking system and a "summon" function, which lets owners call the car to them from across a parking lot.
Full Self-Driving costs twice as much — a $12,000 option. It lets the car read and react to traffic lights and stop signs with the driver's "active supervision."
Tesla has rolled out Full Self-Driving in a controversial manner. Most owners can use it today but must agree to a series of waivers to activate it. Tesla says the system is in "beta testing." But that test appears to involve thousands of drivers with no special training using it on public roads and with no company supervision.
Controversies Over Naming, Advertising
California's claim says Tesla "made or disseminated statements that are untrue or misleading, and not based on facts."
The state's DMV specifically cites the names "autopilot" and "full self-driving" as misleading. It also points to language on the Tesla website, including this passage:
"All you will need to do is get in and tell your car where to go. If you don't say anything, your car will look at your calendar and take you there as the assumed destination. Your Tesla will figure out the optimal route, navigating urban streets, complex intersections and freeways."
Tesla later added a disclaimer stating "the currently enabled features require active driver supervision and do not make the vehicle autonomous."
Safety Advocates Also Raising Concerns
The issue of properly advertising automation systems has won the attention of safety advocates in recent months. A coalition of car safety groups recently came together to ask the auto industry to agree on standardized names for the systems out of concern they confuse consumers.
Tesla has previously admitted in legal filings how Full Self-Driving is "not capable of recognizing or responding to static objects and road debris, emergency vehicles, construction zones, large uncontrolled intersections with multiple incoming ways, occlusions, adverse weather, complicated or adversarial vehicles in the driving path, and unmapped roads." The company also said it did "not expect significant enhancements" to the system.
The disclaimer, California now says, is not enough.
A Range of Possible Penalties
The Los Angeles Times reports "the remedies proposed by the DMV if it prevails could be severe, including revocation of the company's licenses to make or sell its cars in California."
But a DMV spokesperson hinted the agency would likely not go that far. Instead, the agency says, "the DMV will ask that Tesla will be required to advertise to consumers and better educate Tesla drivers about the capabilities of its 'Autopilot' and 'Full Self-Driving' features, including cautionary warnings regarding the limitations of the features, and for other actions as appropriate given the violations."
Tesla does not operate a public relations department or respond to reporters' requests for comment.