Car Dealers Growing Pessimistic About Market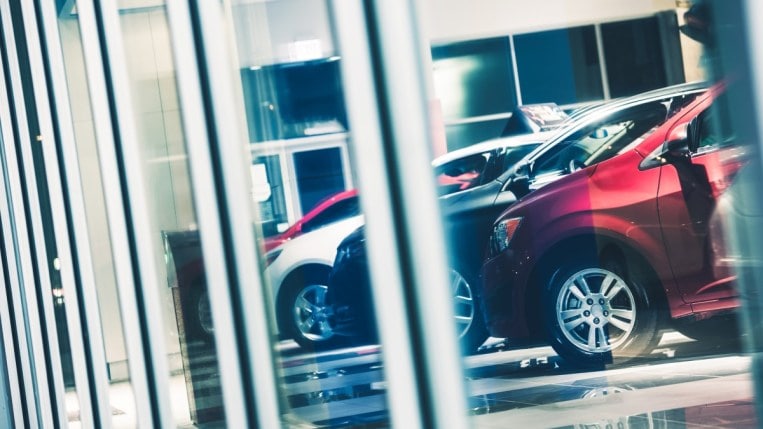 Car dealers have been on a wild ride for the past two years. They've been frustrated by a thin supply of cars to sell but enjoyed record prices. They've had an easy time selling most vehicles that come to their lots and a hard time replacing them with another car to sell. It has meant both record profits and worries about the future of their industry.
A new survey shows that they're growing pessimistic about the near future
About the Survey
The Cox Automotive Dealer Sentiment Index is based on a poll of 1,040 U.S. auto dealers – 574 franchises and 466 independent. It asks dealers to rate the market as strong/increasing, average/stable, or weak/decreasing. It then averages those answers into an index on a 100-point scale, with 100 being entirely optimistic about the future and 1 being altogether pessimistic.
Cox Automotive is the parent company of Kelley Blue Book.
Confidence Dropping Fast
The highest score the index has ever seen came in the second quarter of 2021, at 67. It has since fallen for five consecutive quarters. But it stayed above 50 – meaning that most dealers felt good about their sales future – until now.
The index hit 49 for the third quarter of 2022.
Related: Microchip Shortage Update — Car Production Still Slowed
That defies the usual pattern.
"Importantly, a drop in current-market sentiment is not typical in the third quarter," said Cox Automotive Chief Economist Jonathan Smoke. "The third quarter is usually mostly stable and, for franchised dealers, is often improving. There is typically excitement building with new models rolling out and energy for the new-vehicle market through the fourth quarter and holiday seasons. That is just not the case this year."
Inventories Improving
The drop came even as the chief challenge of the past year – not enough cars to sell – eased. Inventory remains a major challenge for dealers but is up significantly from one year ago.
Related: Average New Car Price Hits Record; But Don't Panic
"New-vehicle inventory is moving in a positive direction and clearly getting better for some dealers," added Smoke. "But the gains are not universal. In our inventory data, we see the domestic brands are in much better shape, and the Asian brands are notably worse."
Dealers Worried About Inflation, Economic Anxiety
If inventory levels are beginning to recover, what worries dealers?
They see the overall economy as weak. Fifty-three percent said they expect slower sales because of general economic weakness. Market conditions, interest rates, and the political climate were worries cited almost as often.
Related: Study — Dealers Lose Repeat Business Through Markups
Will worries about the future be enough to cause dealers to begin discounting cars again after a year in which incentives hit all-time lows?
That isn't likely soon. Dealers reported that the cost of running a dealership is near an all-time high. It has risen steadily since the second quarter of 2020.