Car Dealers Object to New Price Rules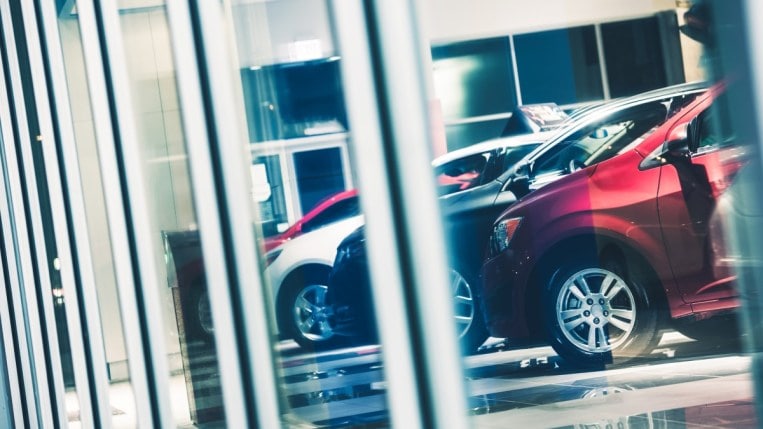 Late last month, a federal agency
proposed a new set of rules that would govern car sales in America
. A public battle over the proposal has now begun.
Proposed Rules Would Govern Prices, Advertising
Congress isn't involved. The proposal came from the Federal Trade Commission (FTC), which proposes to use its existing authority over truth-in-advertising laws to prohibit some car sales tactics that grew more common over the past year as new car prices soared to record highs.
Among other things, the FTC's proposal would:
Prohibit bait-and-switch advertising, where dealers advertise a price they don't intend to honor.
Limit "add-on products and services that provide no benefit to the consumer." The FTC specifically calls out nitrogen-filled tires "that contain no more nitrogen than normal air."
Ban unadvertised charges like "document fees."
Require dealers to disclose a final vehicle price excluding only taxes.
Trade Group: Number of Complaints is Tiny
The National Automobile Dealers Association (NADA) is the largest trade group representing dealerships. NADA has objected to many of the proposed rules.
NADA Senior Vice President of Regulatory Affairs, Paul Metrey, told trade publication Automotive News that the practices the FTC cites are rare. The agency says it has received more than 100,000 complaints. But NADA estimates that Americans bought 42 million cars last year, meaning just 0.43% of sales resulted in a complaint.
Kelley Blue Book of parent company Cox Automotive puts that figure at just over 34 million.
The FTC's data, Metrey says, also included complaints against auto parts stores, car rental agencies, and other businesses the dealership industry has no control over.
FTC Wants Your Input
The federal rule-making process includes a window for public comments on every proposed rule. Federal agencies often revise proposed rules after hearing from the public. The FTC has asked for comments by September 12.
NADA has asked the agency to extend the comment period another 120 days to allow the dealership industry to formulate a response.
In its comments to the FTC, NADA wrote, "Any attempt to provide the Commission with meaningful data, information, and perspective on these massive inquiries will require considerably longer than the 60-day comment period." The organization plans to study the cost of the proposed rules, Automotive News says.
The comments received so far have been largely positive. "Several dozen comments came in during the first week, the vast majority in support of the FTC taking action," AN reports.
Interested readers can view the proposed rules here and submit their own comments here.