Carvana Loses License to Sell Cars in Illinois. Again.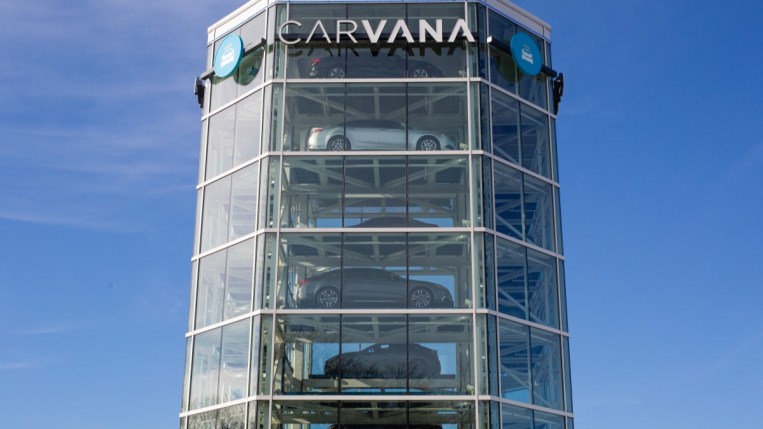 The state of Illinois has unplugged the car vending machine a second time.
Carvana has lost its license to sell cars in Illinois less than two months after getting it reinstated. Illinois Secretary of State Jesse White says, "Vehicles that have already been purchased, but not yet delivered can still be delivered to the purchasers during the suspension, but no new vehicle sales can occur in Illinois during the suspension order."
Carvana has not yet responded to requests for comment.
Problems in Other States, Too
Illinois is one of at least three states to enact restrictions on Carvana over complaints about its titling and registration practices. The state suspended Carvana's license to operate in May after White's office said it had received at least 90 complaints from buyers who didn't receive proper titles or registrations for their new vehicles.
Related: Car Title Guide – Everything You Need to Know
Similar problems led North Carolina to suspend Carvana's license in the Raleigh area for six months last year. The company narrowly averted a similar penalty in Florida by processing a backlog of title registrations before a state-imposed deadline.
State Says Carvana Violated Agreement
In Illinois, Carvana agreed to a set of restrictions that would allow it to reopen just days later after its suspension in May. The company promised to use third-party companies licensed by the state to process titles and registrations.
White's office says that didn't happen consistently. Instead, Carvana has again been issuing buyers temporary registrations from other states.
That can leave buyers in a bad position. They may be unable to register their car where they live or renew its registration in a state where they don't live. Without a title, they can't even prove the car is legally theirs.
Under its agreement with Illinois, Carvana had promised to pay fines for its buyers ticketed for expired registrations.
White says Illinois buyers who haven't received proper title or registration paperwork from Carvana should contact the Illinois Secretary of State Police at 630-693-0551.