Chevy Blazer EV to Start at $44,995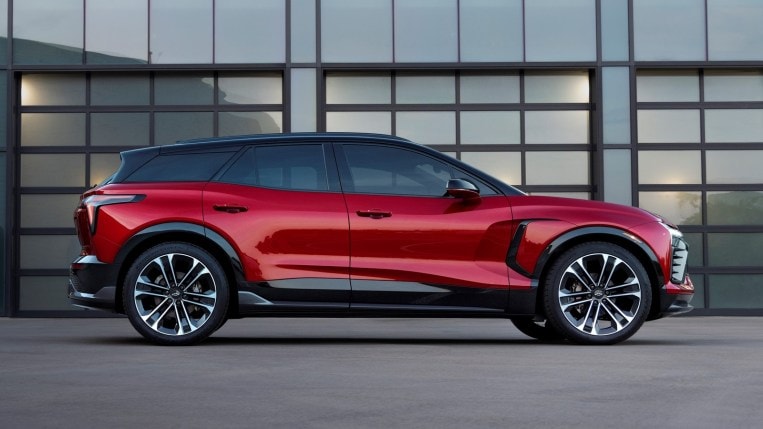 The $40,000 to $50,000 EV space is getting crowded, and we're here for it. The 2024 Chevy Blazer EV enters the market's hottest segment with bold style and impressive range. Here's what we know so far.
Blazer EV Starts at $44,995
The 2024 Chevrolet Blazer EV lineup starts at $44,995 and tops out beyond $65,995. That's roughly in line with the Mustang Mach-E, for instance.
Arrives Summer 2023
Chevy says the Blazer EV will start arriving at dealerships in the summer of 2023. If you'd like to be among the first to own one, sign up early and keep your expectations flexible.
320 Miles of Range
With a variety of battery sizes and power profiles, each of the Blazer EV's four trim levels features a different range figure. The base model offers a respectable 247 miles of range, while the RS will deliver 320 miles on a full charge.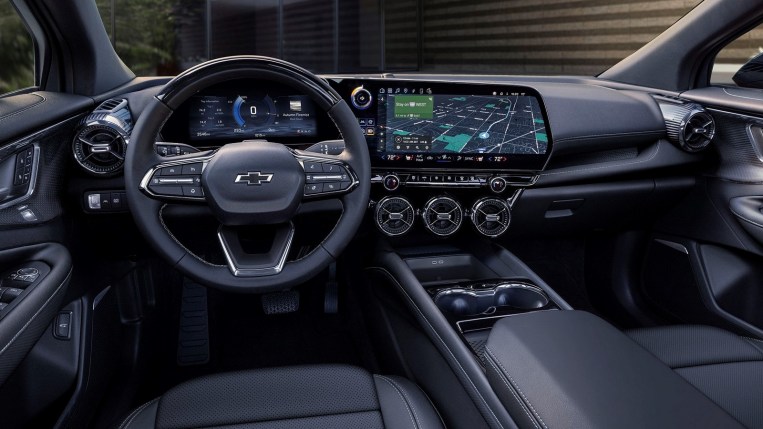 78 Miles in 10 minutes
The 2024 Chevy Blazer EV lineup offers 11.5 kW level 2 (AC) charging and standard DC public fast-charging of up to 190kW, depending on the model. At max throughput the Blazer EV can guzzle 78 miles of charge in just 10 minutes.
60 mph in 4 Seconds
The first electric vehicle to sport Chevy's familiar performance moniker, the Blazer EV SS earns the badge with 557 horsepower and 648 lb-ft of torque delivering 0-60 mph sprints of about 4 seconds, says Chevy.
Front-, Rear-, or All-Wheel Drive
Here's a menu you don't see every day. You can get a Blazer EV driven by the front wheels, the rear wheels, or all four.
Blazer EV 1LT – $44,995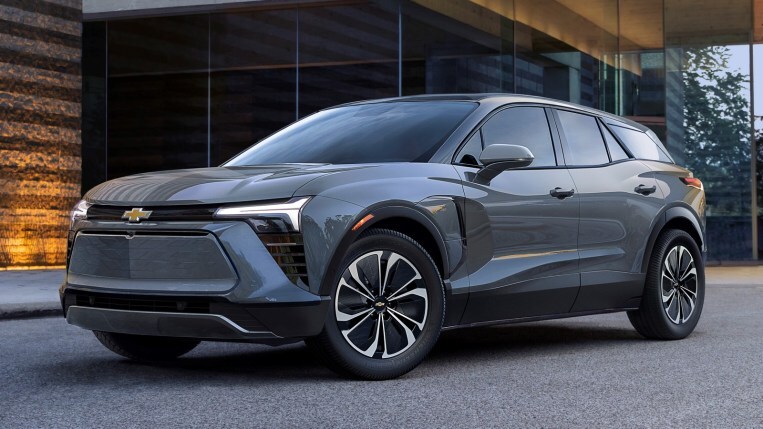 The entry model 1LT features a big 17.7-inch touchscreen, 11-inch digital gauge cluster, 19-inch wheels, front-wheel drive, and estimated range of 247 miles. It won't be offered until early 2024.
Blazer EV 2LT – $47,595
The 2LT adds available all-wheel drive and a bigger battery for increased range of 293 miles.
Blazer EV RS – $51,995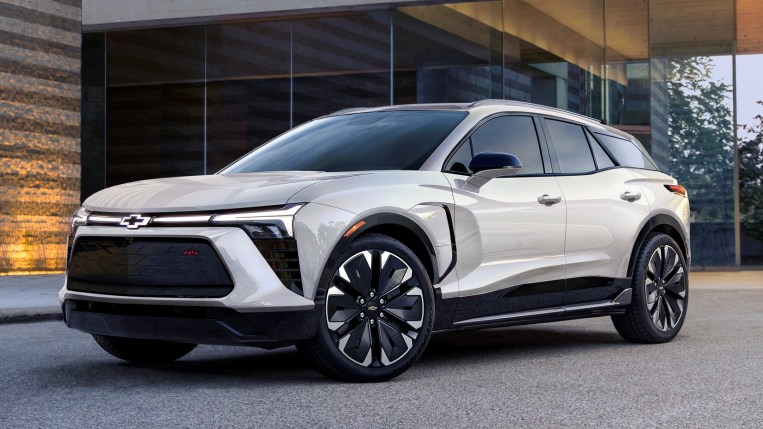 In addition to a variety of sporty touches, stepping up to the Blazer EV RS nets an illuminated bowtie badge, power liftgate, heated/ventilated front seats, heated steering wheel, and 21-inch wheels. With a big battery and without all the power of the high-performance SS, the Blazer EV RS delivers 320 miles of range, the most in the lineup.
Blazer EV SS ­- $65,995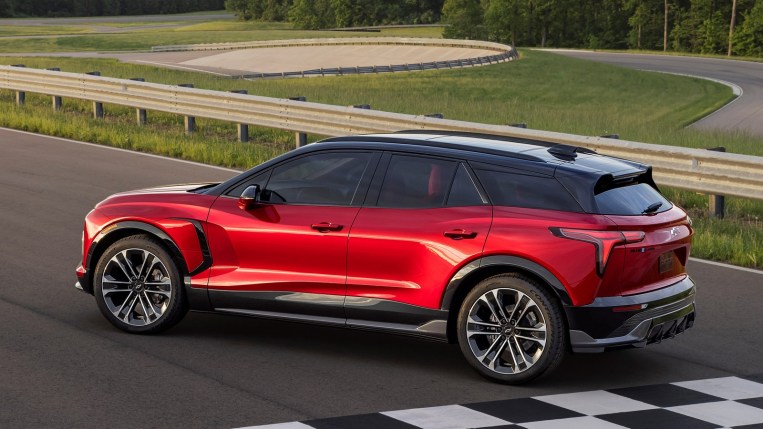 In addition to 557 horsepower and 4-second sprints to 60 mph, the range-topping Blazer EV SS sports 22-inch wheels, all-wheel-drive, and estimated range of 290 miles. The SS will be available later in 2023, following the 2LT and RS.
More Fun Facts
The Blazer EV has no start button, you can stop-and-go your way around town using just the accelerator pedal, and there's a Police Pursuit Vehicle version being developed for law enforcement applications.