Chevy Previews Silverado ZR2 Bison Off-Roader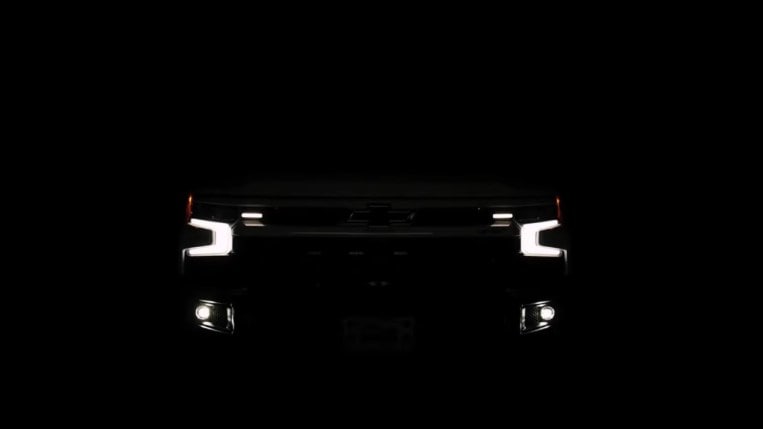 Think about the American Bison for a moment.
Sure, from one perspective, it's just North America's native cow. It spends much of its time grazing and lazing.
But it's also 12 feet and 2,000 pounds of muscle. It can outrun the fastest human who ever lived and has 2-foot-long horns. It's a beast and can make the prairies sound like thunder when it wants to.
That's a fair comparison to what the 2023 Chevy Silverado ZR2 Bison aims to do. It's likely to be an excellent family truck like the Silverado it's based on. But it will be capable of far more when roused.
Chevrolet hasn't yet built a true rival for high-performance supertrucks like the Ford F-150 Raptor or the Ram TRX. It may never choose to do so. But it's coming closer year by year. For 2023, Chevrolet will return to its herd animal naming practices (we miss you, Impala) for an off-road-oriented full-size truck inspired by North America's terror cow.
Chevy has developed the 2023 Silverado ZR2 Bison with the help of the off-road tuner shop American Expedition Vehicles. So far, all we have to go on for the truck is a 30-second video posted to YouTube under the tagline, "Get ready to roam."
We have no hint of what the Bison will cost. We should note that there's a Chevy Colorado Bison. It commands a nearly $25,000 premium over the base Colorado. If that's any guide, a Silverado Bison could be a nearly $60,000 proposition.
It wears a reshaped bumper that should give the truck a sharper approach angle than the standard Silverado, with unique corner fog lights. In the teaser video, the camera passes under the truck, showing front and rear skid plates that look hefty enough for almost any rock-crawling task.
The camera pulls up to show a two-tone tailgate with Chevy's six-position Multi-Flex tailgate.
Other details will have to wait. The video ends with the promise, "Coming this summer."