Chevy Shipping HD Trucks Without Hood Insulation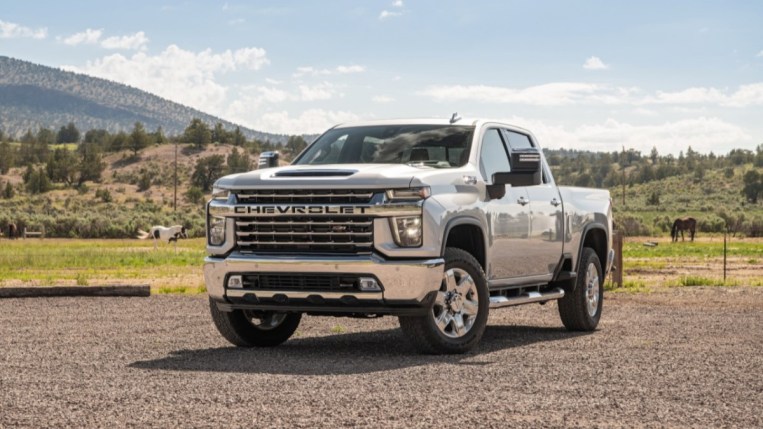 If you buy a new 2023
Chevy Silverado HD
anytime soon, it could be a little louder than you might have expected. Chevrolet has been building its heavy-duty trucks without sound-blocking insulation under the hood since early June.
We're accustomed to stories about parts shortages in 2022, but most of them relate to the ongoing worldwide microchip shortage. Apparently, some automakers are struggling to get their normal supply of insulation material as well.
Under-hood insulation isn't critical to the function of a truck. It helps lower engine noise and keeps the hood from feeling too hot to the touch after long drives. But it doesn't affect the performance of the engine.
Base-model Silverado WT (short for "work truck") models normally come without it. However, it's a standard feature on higher trim levels.
If the insulation is important to you, you can identify trucks with and without it on the dealership lot. Models affected by this change bear a window sticker with the code "R8V."
Buyers won't be without it forever. Chevrolet dealers will fit hood insulation into the trucks later when it's available. A Chevrolet spokesperson tells us, "Customers will be contacted by GM and their dealerships once parts are available." They estimate that this will happen in the fourth quarter of 2022.