Chrysler 300 Goes Out With a 485-hp Bang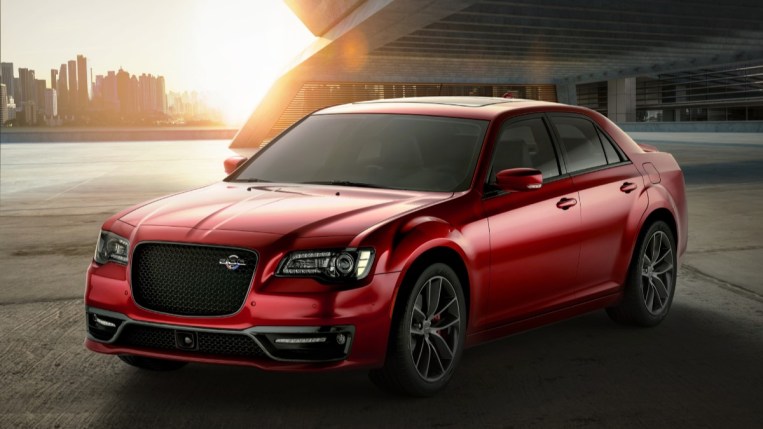 The 2023 Chrysler 300C will carry a manufacturer's suggested retail price (MSRP) of $55,000. Chrysler also charges a $1,595 delivery fee on 2022 cars. The company hasn't revealed whether delivery prices will change for 2023.
An old veteran is getting one last movie, and he's bulking up for the role. After almost 20 years on the market, the Chrysler 300 will disappear after the 2023 model year. But, for its last run, it's back in fighting trim.
Chrysler will build just 2,200 examples of a 475-horsepower tire-smoking 300C edition (2,000 for the U.S. and 200 for Canada) as a send-off.
The Last 300 is the Quickest 300
We've seen high-performance 300s before – under the names 300C, 300 SRT, and 300 SRT8. But this one has more power under the hood than any of them. It gets the 6.4-liter V8 from the Dodge Charger Scat Pack, making 485 horsepower. Power goes to the rear wheels through an 8-speed automatic transmission.
It's a big beast, but a limited-slip differential should help it keep its composure in the corners. Four-piston Brembo brakes should help reel it all in under control.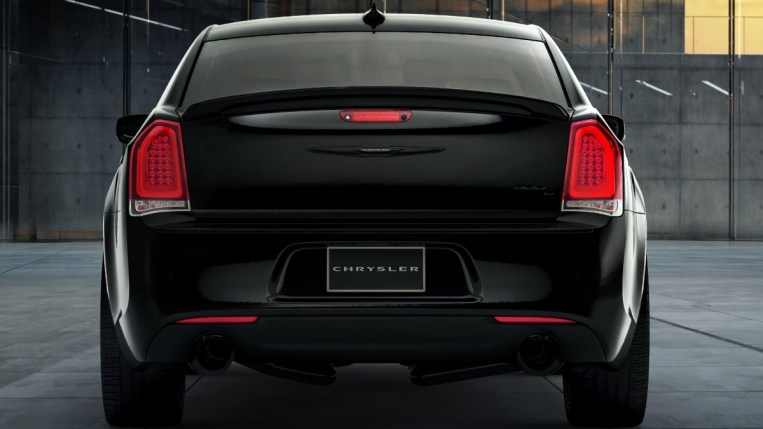 Darkened Looks for The Last Act
The 300 has always been about presence.
Its wide, boxy lines made you want to call it retro, but it wasn't very aesthetically tied to the 300 letter series personal luxury cars of the 1960s. It was retro the way steampunk is retro – it called back to a cool that existed only in our imaginations.
It exuded authority — its most famous owner was Barack Obama, who sold his when he swapped it for the presidential armored limousine.
Chrysler has leaned into that sense of presence for the goodbye salute. The last 300C will feature black chrome around the grille and bumpers, smoked-out head- and tail lights, and a new three-color "300" badge that looks like it should be a resurrected old logo but has no historical inspiration we can find.
Inside, black Laguna leather upholstery with silver stitching, gloss black trim, and carbon fiber inserts feel authoritative and maybe a little menacing. That three-part logo is embossed on the seats comically huge. A 19-speaker Harman Kardon sound system lends to the near-luxury feel, but an 8.4-inch touchscreen remains the sort of thing you'd expect to see in an economy car.
It wouldn't be a proper salute to the 300 without at least one acknowledgment to the fact that Chrysler's big bruiser was always doing its best with old, outdated equipment. This one is still riding on suspension geometry Mercedes designed in the late 1990s, taken from the DaimlerChrysler era.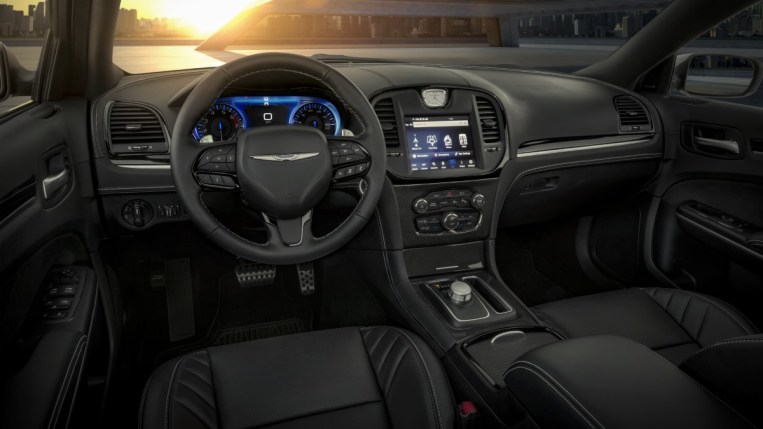 What's Next for Chrysler?
The Chrysler 300 will join the Dodge Charger – the two cars share a platform and many parts – in driving into the sunset after 2023.
What's the next chapter in the history this car is meant to salute?
"The Chrysler 300 changed the automotive world in so many ways," Chris Feuell, Chrysler brand chief executive officer, says in a statement we're not sure anyone would cosign. "We will carry that spirit of ingenuity forward as we transform Chrysler with a fully electrified future and breakthrough customer experiences."
The company recently revealed an electric concept car with another name drawn from Chrysler history – the Airflow – that may hint at where all of this goes next.