Chrysler 300 Soldiers on With Only One Tweak for 2023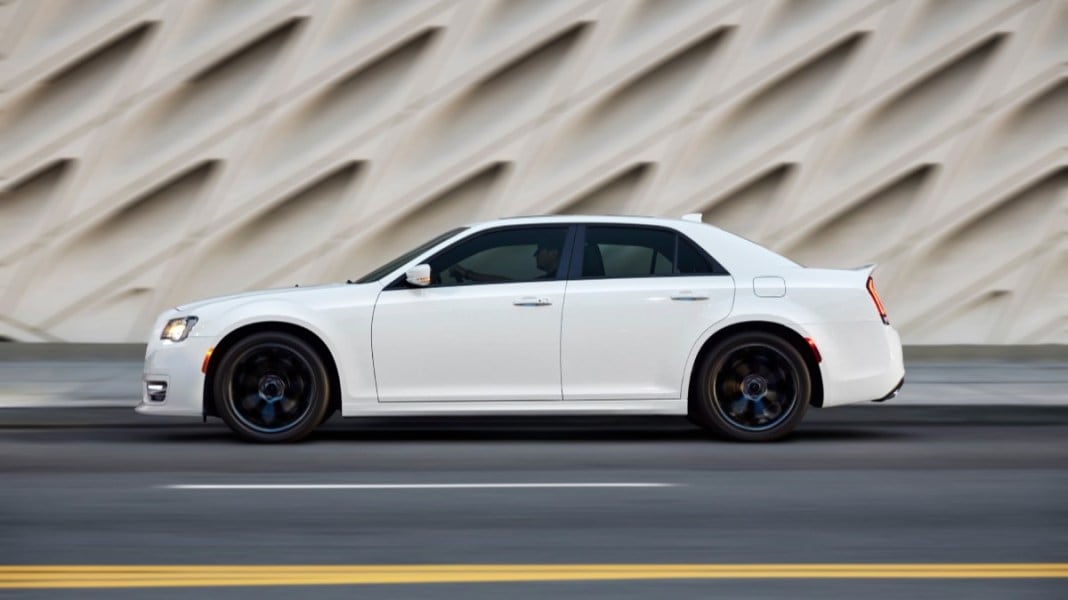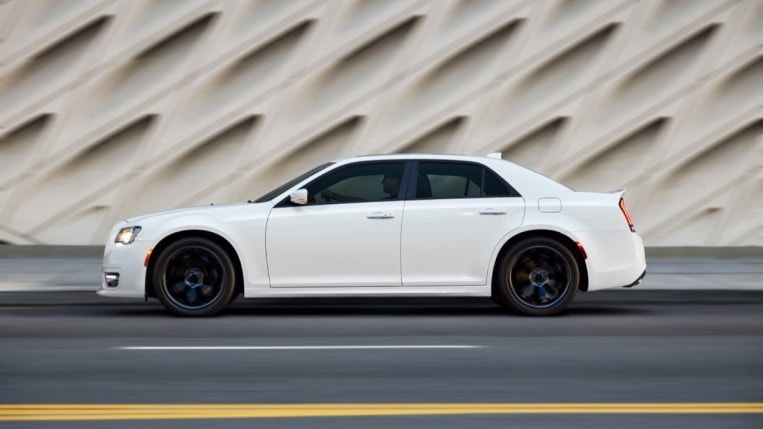 Pricing is still to be announced for the 2023 Chrysler 300. The 2022 model starts at $33,740, and we expect little change.
Do you have to retire the term "soldiers on" when the soldier hits a certain age? Not when they can still do the job, we suppose.
The Chrysler 300 may be the oldest soldier in today's automotive army. The current 300 was designed for the 2011 model year. It remembers Barack Obama's first term. It premiered before Game of Thrones (the first one, not the spinoff).
But it has parts much older than that. It uses a front suspension derived from a 1990s-era Mercedes-Benz sedan during the company's DaimlerChrysler era. Its steering rack design is old enough to drink.
But the 300 scratches an itch nothing else seems to scratch. Big, rear-wheel-drive sedans with sub-luxury price tags have almost disappeared from the American market. So Chrysler will build a 2023 300.
The list of changes for the 2023 model year might fit on one line of text on your phone screen. Let's try it:
The entry-level Touring trim gains the optional SafetyTec Plus Group.
Did we make it? That's the complete list of changes. Already available on higher trim levels, the SafetyTec Plus Group adds adaptive cruise control, rain-sensing wipers, advanced brake assist, and lane-departure warning. It adds about $2,500 to the price.
Some Hints This May Be Its Last Year
If you love the automotive zoot suit look of the 300, though, we'd urge you to act soon. Chrysler hasn't officially announced that the 300 will be leaving the lineup. Ever. So the old soldier could get deployed for 2024.
But it's built in the same Brampton, Ontario, factory as the Dodge Charger, using many of the same parts. Dodge officials have not only announced the end of the Charger line after the 2023 model year; they've also talked openly about how the Brampton factory will move on to its next project then.
That's a bit like one half of a couple announcing a divorce, isn't it? The other one had better make plans. We'd be shocked to see Chrysler find a way to produce the 300 for another year.
The company has a big event planned at next week's Detroit Auto Show, where we expect to hear about its post-300 plans.