Diesel Ram 1500 Exiting in January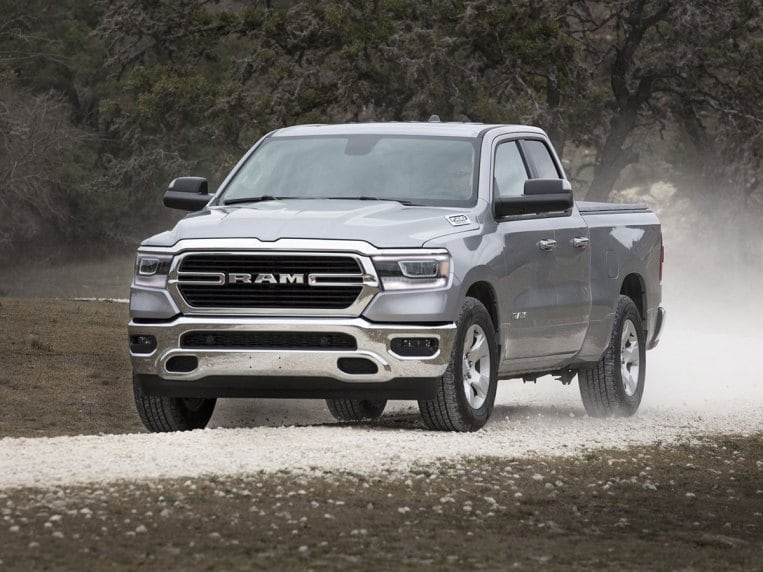 Ram will stop offering a diesel engine in its popular
Ram 1500
truck after January of 2023.
The announcement doesn't affect Ram Heavy Duty trucks. A Ram spokesperson confirms to us that the 6.7-liter Cummins Turbo Diesel option on the Ram 2500 and 3500 isn't going away.
Diesel Dying Out in the U.S.
Introduced in 2014, the 3.0 EcoDiesel V6 is known for its hard-working grunt. It offers a full 480 pound-feet of torque at just 1,600 rpm for towing and stump-pulling strength. With an EPA highway fuel economy rating of up to 33 mpg, it's been the right choice for some hauling applications for years.
But diesel trucks are on International Union for Conservation of Nature's Red List of Threatened Species. Okay, they're not. But the analogy holds. Ford dropped the diesel option from its F-150 – one of only two vehicles that outsell the Ram – in 2021.
Related: Guide to Diesels
The Chevy Silverado/GMC Sierra twins are the last holdouts. They offer a 3.0-liter turbodiesel 6-cylinder for the 2023 model year. Its 460 pound-feet of torque at 1,500 rpm are close enough to the Ram's numbers to play the same role.
Or desperate diesel fans can buy a Ram quickly. In a masterfully diplomatic statement, the company says it is "offering consumers a final opportunity to order its Ram 1500 EcoDiesel model. Production of the 2023 Ram 1500 EcoDiesel will conclude in January 2023, marking the end of an era."
Electric Trucks May Take Their Place
What takes its place in the lineup? Ram says it has "a truckload of pioneering fuel-saving systems, efficient mild-hybrid engines" and "a portfolio of electrified options on the horizon."
Electric motors offer some similar advantages to diesels. Gas- and diesel-powered engines build up torque as they rev. But electric motors make 100% of their torque available from the first instant a driver steps on the accelerator. Truck builders should have an easy time building electric pickups that play the high-power at low-speed role diesels have long filled.
"Ram will offer a 1500 battery-electric vehicle (BEV) pickup truck in 2024," the company notes in the diesel Ram's death notice.
What's Still Available
Diesel-equipped Ram trucks start at $42,290, and they're selling for close to the sticker price. New car prices are at all-time highs, but after a summer of record gas prices, full-size trucks sold for just $410 over the manufacturer's suggested retail price (MSRP) in August.
Diesel engines are available on the Tradesman, Big Horn/Lone Star, Laramie, Limited Longhorn, and Limited trims.