Expanded Recall: Nissan Titan, Frontier Rollaway Risk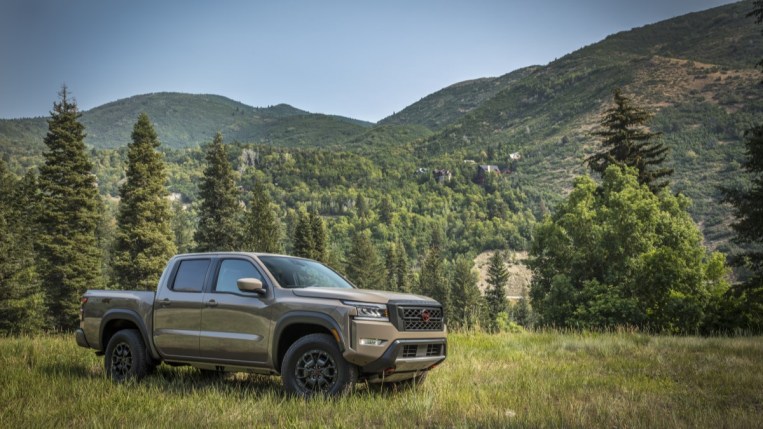 Nissan
has issued a recall order covering more than 200,000 trucks because they can roll away without warning when parked. If this sounds familiar, it should. The new announcement extends
a recall first announced in July
to cover more trucks.
The recall covers both of Nissan's pickups, the full-size Titan and midsize Frontier, from model years 2020-2023, but not all trucks of either type. The recall applies to trucks with 9-speed transmissions built on certain dates. But it can be difficult to find the exact date your truck was built, so we recommend that owners input their vehicle identification number (VIN) at our recall center to find out if their truck is included.
In documents filed with the National Highway Traffic Safety Administration, Nissan explains that the transmission parking pawl may not engage properly, which can let the vehicle roll away.
Nissan is asking owners to set the parking brake every time they park their trucks until the company has had a chance to repair the defect.
The company has not explained how dealers will correct the problem. Instead, it tells government officials that "a remedy plan for all affected vehicles is currently under development."
When the fix comes, it will be free. Recall repairs, by law, always come at the automaker's expense.
Automakers recall many cars to fix safety defects, sometimes more than once. They try to reach every owner to ask them to bring the vehicle in for repair. But they rarely reach them all. Millions of vehicles on American roads need free recall repairs. Check the easy VIN tool at our recall center to find out if your car is one of them.