First Ford F-150 Lightnings Come with Tesla Charging Cable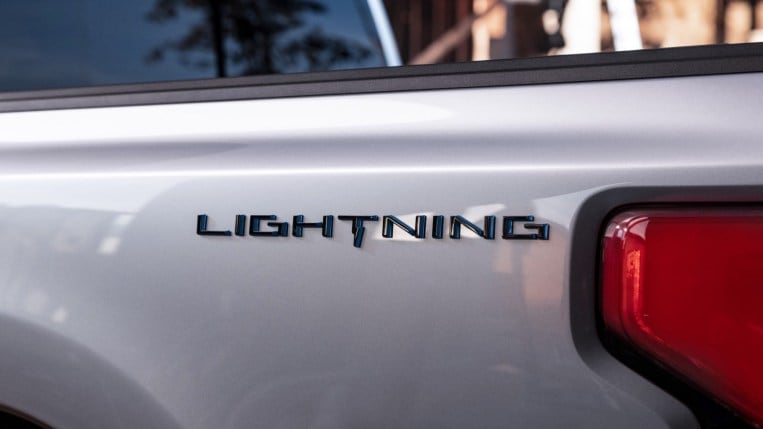 "Not trolling. Just helpful."
It's a funny thing to say when no one has accused you of trolling, isn't it? But it's what Ford CEO Jim Farley had to say on Twitter when asked why the first Ford F-150 Lightning electric pickups come with the ability to recharge a Tesla.
The first F-150 Lightnings have begun reaching customer driveways. They're coming with an unexpected gift from Ford – an adapter that lets a Lightning recharge a Tesla.
The news popped up first on the Lightning Owners Forum, which describes itself as "an independent Ford enthusiast website… not in any way affiliated with Ford Motor Company."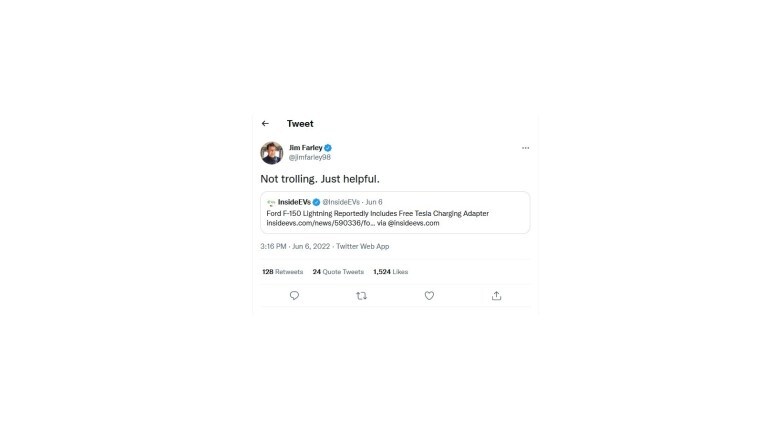 Different EVs Can Use Different Cables
A bit of explanation is in order:
Not every electric vehicle (EV) can recharge from every charging station. Every EV comes with a cord that allows it to charge from an ordinary household outlet, but that's the slowest way to recharge your electric car.
Related: Can I Use Any Charger System with my EV?
For public fast-charging stations, the situation is different. Not every EV can use every charger. Tesla has its own proprietary plug no other automaker uses and its own network of chargers. Ford uses a J1772 plug – a common design used by many non-Tesla EVs. It's compatible with most non-Tesla charging stations.
Teslas come with an adapter that allows them to charge at other charging stations. But other automakers don't provide an adapter that lets their cars recharge at Tesla's chargers because Tesla won't allow it. Tesla's "superchargers" aren't open to EVs from other brands.
Tesla CEO Elon Musk promised to open the company's supercharger network to everyone last year. But, so far, that hasn't happened.
So the adapter doesn't let the Lightning recharge at Tesla stations.
Why include it, then?
The Lightning is a Battery Backup for Everything
Because the Lightning doesn't just accept a charge. It can also provide one. Ford has advertised the truck's bi-directional charging capability heavily. The truck can serve as a battery backup for an entire house in the event of a blackout, or to power tools and other accessories in the field.
Tools, or other EVs. Bi-directional charging could allow a Lightning owner to provide a quick charging boost to a drained EV to help get it to a charging station. Hence, a Ford spokesperson says, the adapter would let Lightning owners "lend a hand if needed."
We should note that the adapter isn't mentioned as a feature in any of Ford's marketing materials for the Lightning or mentioned in the owner's manual. So Ford may not plan to include them with the truck for anyone but these first few buyers.