Ford Bronco Raptor: Testing On-Road and Off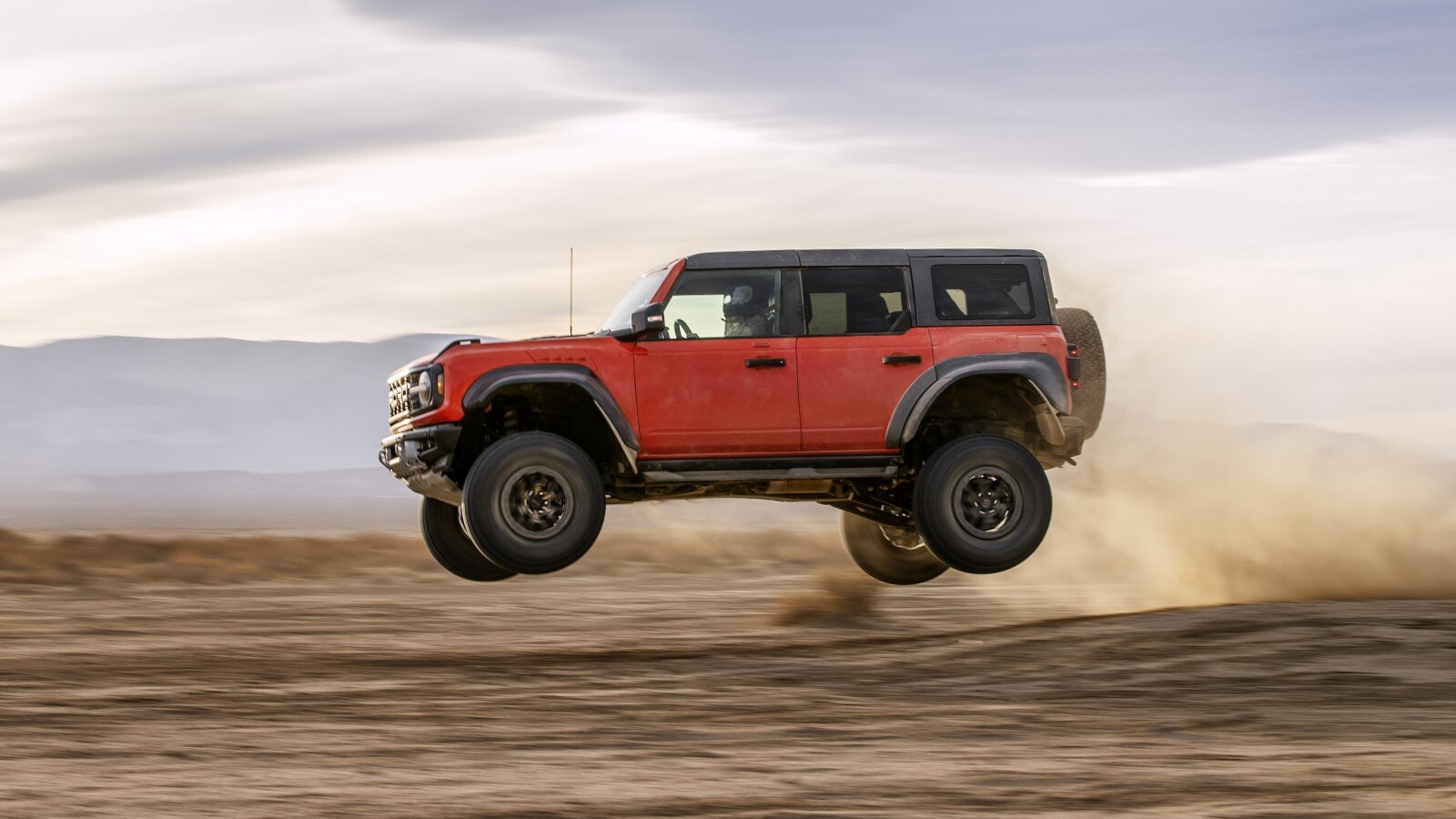 The Ford Bronco is the newest entrant into the exclusive class of truly legendary off-road vehicles. Its combination of retro design and modern capability make it one of the most capable vehicles you can buy in 2022.
But this is Ford. You knew they would build a hyper-capable, hyper-expensive, oversized version with a blocky F-O-R-D grille and name it after something with claws. It's the 2022 Bronco Raptor, and it's coming to a dealership near you for $68,500.
Well, okay, it's probably not. Raptors will probably be hard to find and sold at a markup. But if you're dedicated to the idea of owning one, Ford dealers are taking reservations today.
Our Micah Muzio got some time behind the wheel of the Bronco Raptor. Micah's a Bronco expert, owning a Sasquatch version himself, so he's the one to tell you how the Raptor differs from more attainable models.
See him tear off through the desert, test its articulation over huge rocks, and, perhaps most impressive of all, try to park it on pavement.