Ford: Dealers May Block Customers from Reselling their F-150 Lightning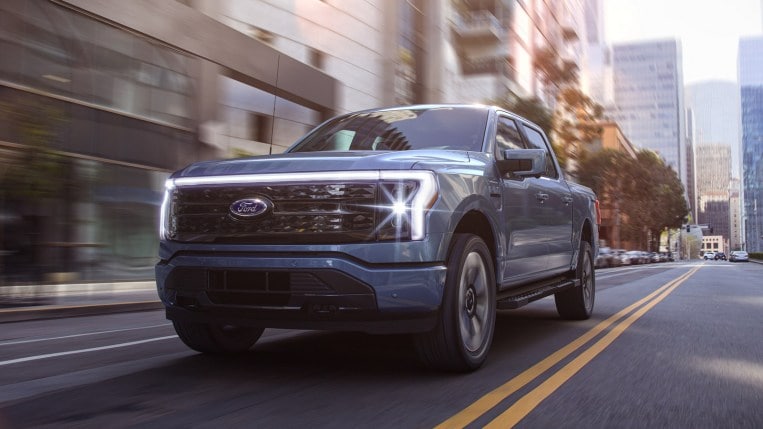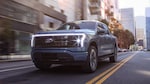 Buying a
Ford F-150 Lightning
electric pickup? We hope you're happy with it. You may be stuck with the truck for a year. Ford will allow dealers to insert language into purchase contracts that blocks buyers from reselling their truck for a year after purchase.
Up to Each Dealership
There's been some confusing reporting around the policy, first reported by Carscoops.
The site obtained a copy of a bulletin sent to dealerships on the issue. It read, "Ford is offering support for a No-Sale Provision to be signed by the customer at the time of purchase."
A Ford spokesperson later clarified, "Dealers requested language from us last year about having the ability to have customers hold on to their vehicle for one year from purchase. It is up to dealers to work through local state laws should they decide to implement something between the dealer and the customer."
So Ford itself doesn't have a hard policy objecting to resale. But the company won't object if a dealership wants to write one.
We should also point out that a patchwork of state and local laws govern car sales. Whether such a provision is enforceable seems to be an unresolved legal question. It might have different answers in different states.
Automakers Have Limited Control Over Dealerships
Most automakers have surprisingly little control over the sale of their own products. Some relatively new companies like Tesla, Rivian, and Lucid sell cars directly to customers. But most automakers work through networks of dealerships that are themselves separate companies.
Dealerships, not automakers, set sale prices. New car prices have been on a rocket ride for more than a year. A worldwide microchip shortage left automakers unable to meet America's demand for new vehicles. That has sent prices soaring.
Dealers, Carmakers in Conflict This Year
Automakers have found themselves in conflict with their dealerships over prices and other sales practices.
Ford CEO Jim Farley warned dealers in February to stop adding unreasonable markups to the brand's most popular vehicles or they could lose the right to sell them. GM later sent its own letter warning dealers against markups.
Hyundai and its Genesis luxury brand did the same. Subaru, ever the friendly company, sent a gentler note asking dealers to avoid markups that might give the brand a bad reputation.
Ford's response to dealers who want to restrict Lightning resale can be read as part of that conversation. Dealers may worry that if Ford doesn't let them add a hefty markup to the price of the Lightning, some buyers will buy one at a reasonable price and resell it for a higher price immediately.
We'll keep an eye on whether any dealership will try to enact the restriction and whether any Lightning buyer will test it.