Ford Expands Recall Over F-150 Insulation Issue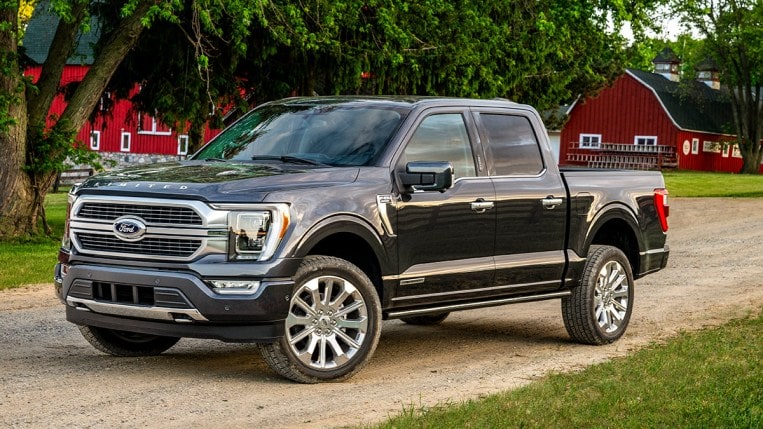 If you own a
2021-2022 F-150 pickup
, we may have some unexpected good and bad news for you. The good news? Your truck may have a feature you didn't know about and didn't pay for. The bad news? It could be causing a problem.
Last winter, Ford recalled about 185,000 F-150s with underbody sound-deadening insulation to lessen road noise. The automaker had discovered a few cases in which improperly-installed insulation had contacted the driveshaft. There, it caused heating and uneven wear. In a worst-case scenario, that could even cause the driveshaft to shatter while the truck was in motion.
Now, Ford has expanded the recall. Why? Because production records revealed that about 60,000 2021-2022 F-150s "neither designed nor intended to be built" with sound insulation have the sound insulation panels installed.
The first recall applied only to crew cab, 4-wheel-drive F-150s with 302A equipment group, which included the panels. The new recall includes other trims and cab configurations.
You get to keep your free sound insulation. Dealers will fix the problem by properly attaching the insulation panels and repairing the driveshaft if it shows any signs of unusual wear.
Recall repairs are always free. But millions of us miss recall notices every year and unknowingly drive recalled vehicles. Find out if your car needs any free safety repairs at our easy recall center.