Ford Reportedly Tells Dealers: Commit to EVs or Lose Them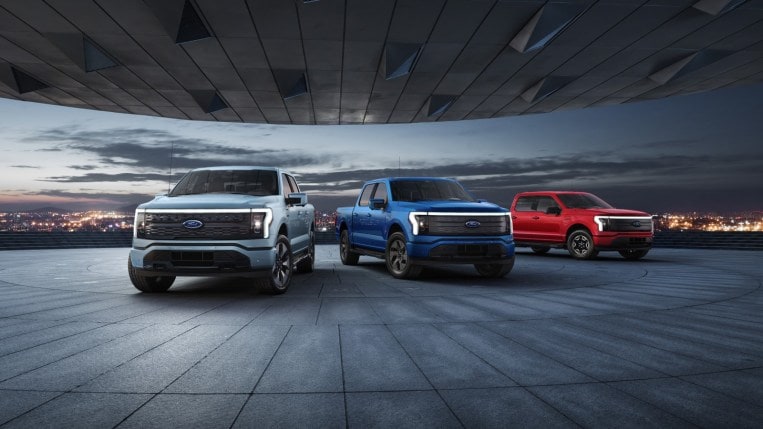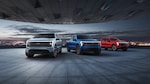 Ford has given its dealers six weeks to make a historic decision, according to several reports. The company wants its nearly 3,000 dealers to commit to investing at least $500,000 in upgrading their dealerships to sell electric cars or lose the right to sell them altogether.
No-Haggle Prices
Those that commit to selling electric vehicles (EVs) must also change how they sell them, trade publication Automotive News reports.
They must agree to sell Ford's EVs at fixed prices without negotiation or markups.
The new order creates a two-tier structure for Ford dealerships, according to NBC News. "Dealers in the higher tier, which carries upfront costs of $900,000, will receive 'elite' certification and be allocated more EVs" to sell.
They must install at least two DC fast chargers, one of which must be available for public use. In exchange, they'll be given EVs to keep in inventory.
Those that opt for the lesser structure — investing about $500,000 — must install just one charger. Ford won't provide them EVs to keep in inventory, Automotive News reports, "instead having customers order exactly what they want for later delivery." They won't even have electric cars available for test drives or demonstrations.
Those that opt out lose the right to sell electric cars on Jan. 1, 2024.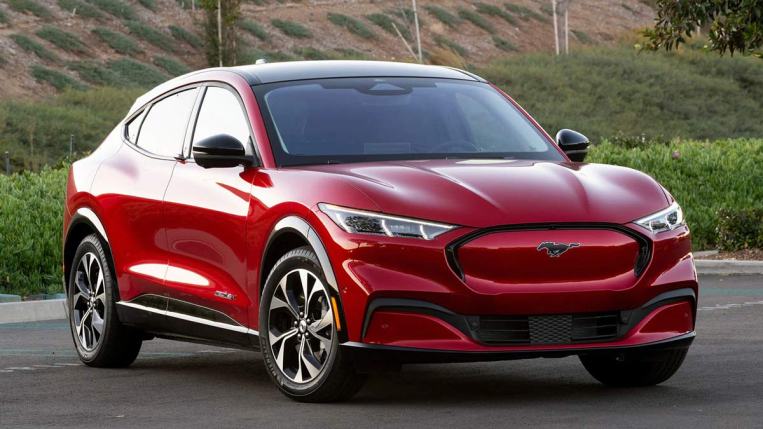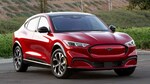 Ford: Commit Now, or Risk Missing Out
The move isn't quite a threat. But it's not far from one.
Ford hasn't formally committed to a 100% electric lineup, but the company has put considerable resources into electric vehicles. Its F-150 Lightning electric truck and Mustang Mach-E electric SUV have both been tremendous sales successes.
Many of Ford's rivals have set formal end dates for their gas-powered lineup, and at least three states have banned the sale of new gas-powered cars after 2035.
Ford hasn't gone as far as to set a date. But the company has promised to invest $50 billion in new electric cars by 2026 and split itself into two business units, one focusing solely on EVs. Many analysts believe that structure will help it grow the electric side of the business until it controls most retail car sales and shrink the other down to a fleet-focused commercial vehicle unit over time.
Even the commercial vehicle business, however, may go electric. Ford has begun selling an E-Transit electric delivery van to fleets.
So, a dealership unable to sell electric cars in 2022 will be fine. A dealership unable to sell electric cars in a decade may not be able to survive.
An InsideEVs reporter was invited to Ford's annual dealer meeting. He reports that the news "dropped a bomb" on attendees.
A Second Chance in Three Years
InsideEVs reports that dealers who opt out now will get another chance. "At some point in 2025, they will have the opportunity to tell Ford that they wish to" upgrade to sell EVs. "Provided they complete the requirements, they will be allowed to start selling EVs in January 2027."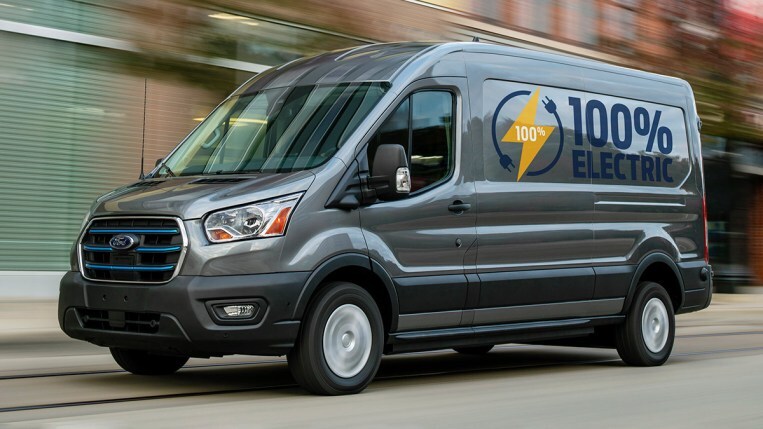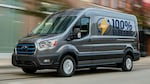 A Promise With the Bombshell — Ford Won't Sell Directly
Ford CEO Jim Farley offered dealers an olive branch with the bomb.
"We're betting on the dealers. We're not going to go direct," he told reporters after the meeting.
Some explanation is in order.
Traditional automakers like Ford sell cars through dealerships, which are separate businesses not controlled by Ford. New startup automakers like Tesla sell their vehicles directly to consumers.
Over the past year, automakers have been in increasingly direct conflict with their dealerships over many sales practices. As new car prices have risen to record highs, some dealers have engaged in shady pricing practices that have left buyers feeling burned.
The Biden administration has promised to step in, proposing new rules banning some dealer sales tactics.
Automakers have limited control over their dealerships, and many have been publicly critical of dealers. Farley, more than any other leader in the industry, has flirted openly with moving to a Tesla-style direct sales model that could mean the end of dealerships.
He appears to have told dealers the idea is off the table.
Cross-town rival GM has been buying out dealers that don't want to go electric, which could position it to wind down its dealership network eventually. Ford won't do the same. "We don't think it's fair to force them to go on the EV journey or force them into a buyout," said Marin Gjaja, chief customer officer of Ford's Model e electric vehicle business.