Gas Prices Have Big Truck, SUV Shoppers Considering Downsizing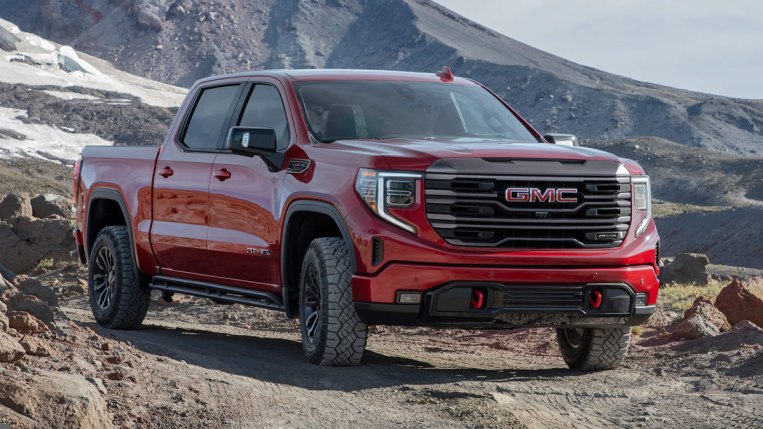 Before gas prices began their unprecedented rise in spring, full-size pickups were the third-most-researched segment on Kelley Blue Book. By last month, it had fallen to eighth. Former full-size-truck shoppers were instead researching midsize trucks; midsize, compact, and full-size SUVs; and electric trucks.
Midsize SUVs have remained the most-researched segment on Kelley Blue Book all year. But its lead has shrunk as gas prices have risen.
Interest in Electric Cars, Hybrids at Record Levels
The Kelley Blue Book Brand Watch Report, a consumer perception survey that weaves in shopping behavior, found that consideration for electrified models – EV and hybrids – were at near-record levels in the second quarter. Of all shoppers, 27% considered an electrified vehicle – 19% considered a hybrid/plug-in hybrid, and 12% considered a pure EV (electric vehicle).
Even those shopping for gas-powered vehicles were thinking more about fuel economy. Interest in sedans jumped last quarter.
Inventory of Big Trucks Building
Dealers find themselves with slowly increasing inventory of full-size trucks – an unimaginable situation just six months ago.
Of the 30 best-selling vehicles in America in the 30-day period ended Aug. 9, the most recent data show the Ram 1500 with the highest inventory. Dealers have about 88 days' supply of Rams on hand. The Chevrolet Silverado follows it at 71 days' supply. The Ford F-150 has the fifth most inventory with a 48-day supply.
Low inventories have seen automakers and dealerships drop the discounts Americans had grown accustomed to seeing on new vehicles this year. Building inventory could lead to a return of markdowns.
Interest in electric trucks has grown faster than any other segment – rising 57% since January. That spike in interest, however, may have been caused by the arrival of a mainstream electric pickup, the Ford F-150 Lightning, in American driveways more than by gas prices.
As gas prices have begun to recede, car shopper behavior is returning to a more normal pattern. Shopping for EVs and hybrids lost share in July and so far in August. Full-size truck shopping has inched up with the segment now at No. 6 in terms of most-shopped segments.