Here's What Makes the 2022 Subaru Forester Wilderness Different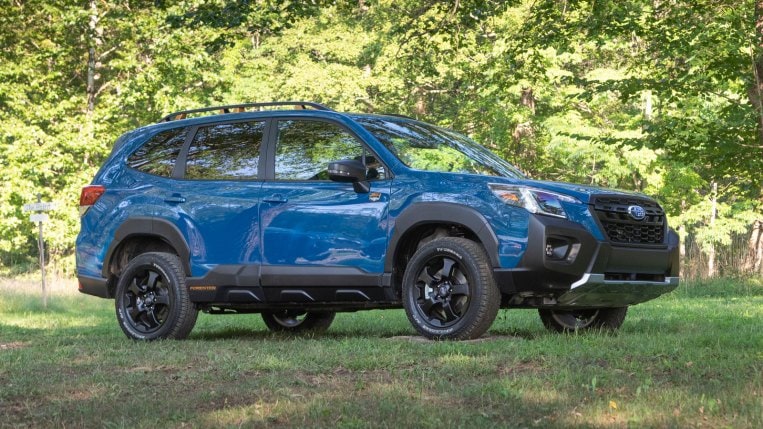 Subaru updated its compact SUV for the 2022 model year, and one of the most significant changes is the addition of the Forester Wilderness trim.
The Forester is the second Subaru model (after the Outback) to bear the Wilderness name. It's a new sub-brand for Subaru, indicating more adventurous off-road capabilities and rugged styling to match.
Here are a few highlights that make the Subaru Forester Wilderness a little different in the compact SUV class.
Symmetrical All-Wheel Drive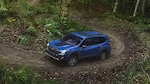 Every Subaru Forester comes standard with all-wheel drive (AWD), but the AWD system and transmission are tweaked in the Wilderness model to maximize its off-road capabilities. The revised gearing allows for improved low-speed climbing and a towing capacity of up to 3,000 pounds. Meanwhile, the AWD system ensures optimal power delivery to the right wheels at the right time.
Enhanced Dual-Function X-Mode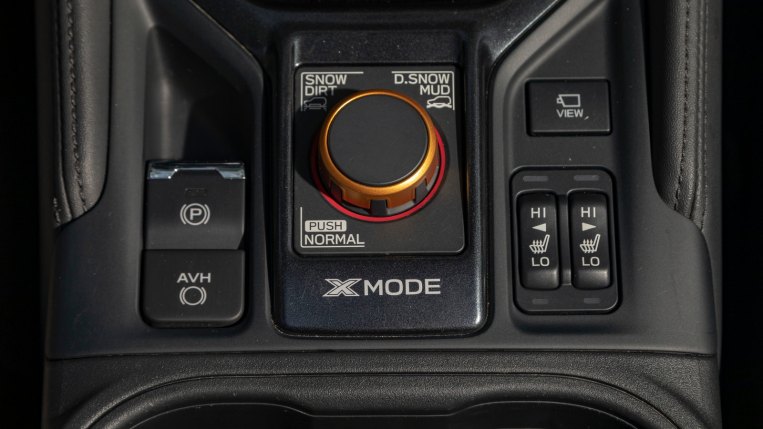 Dual-function X-Mode makes it easy to put this SUV in the right drive mode for the right driving conditions. It has snow/dirt and deep snow/mud modes that optimize power delivery and the traction control system for the best off-road driving experience.
Extra Ground Clearance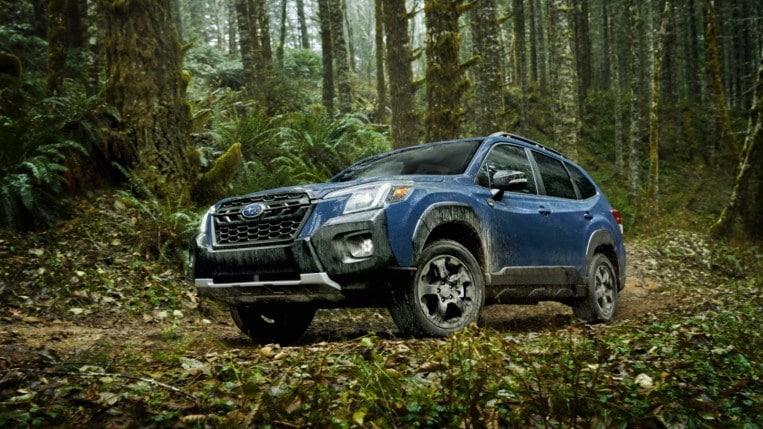 The Subaru Forester Wilderness has 9.2 inches of ground clearance, which is an extra half-inch compared to the standard Forester. That might not sound like much, but it can make a big difference when driving off-road. The improved approach, departure, and breakover angles make this SUV more willing to crawl over rough terrain.
Front-View Monitor
Once you've gone off-roading with the 180-degree front-view monitor in the Forester Wilderness, you won't know how you lived without it. This gives you a clear view of the trail in front of you, making it easy to avoid obstacles and enjoy the adventure.
Rugged Appearance Package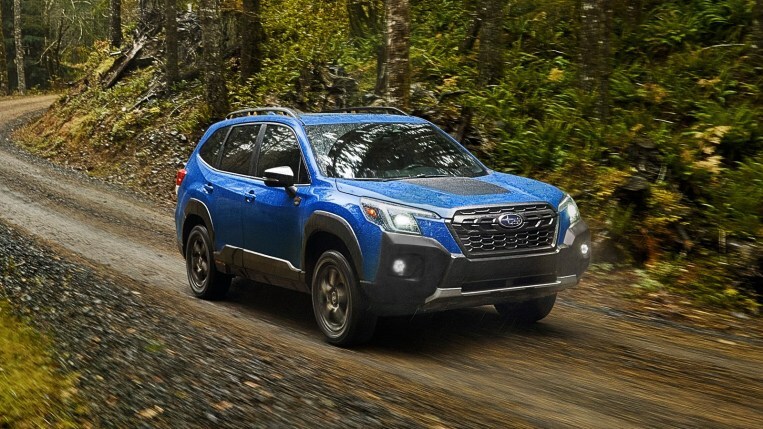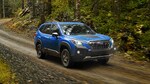 The rugged appearance package on the Forester Wilderness is both stylish and functional. The extra body cladding isn't afraid of bumps and scratches, and has a functional front skid plate that can take a beating. The roof rails are designed to handle more weight than the standard Forester, and the anti-glare hood finish helps reduce sun glare for the driver. The Forester Wilderness also wears 17-inch alloy wheels with a matte-black finish wrapped in all-terrain tires.
Durable Interior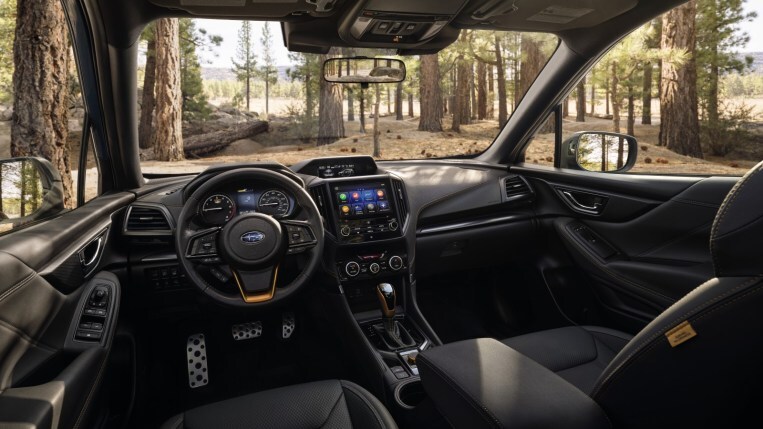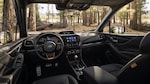 Like the exterior, the unique interior of the Forester Wilderness has practical benefits on top of adding a stylish, rugged character to this SUV. The water-repellent StarTex upholstery is durable and easy to clean. The embossed Wilderness badging in the headrests and the copper-colored accent stitching add to the outdoorsy character.
More 2022 Subaru Forester
Read our full review to learn more about the Forester, build and price your own, or see Subaru Forester models for sale near you.