Honda Plans 2023 Pilot TrailSport With Added Off-Road Chops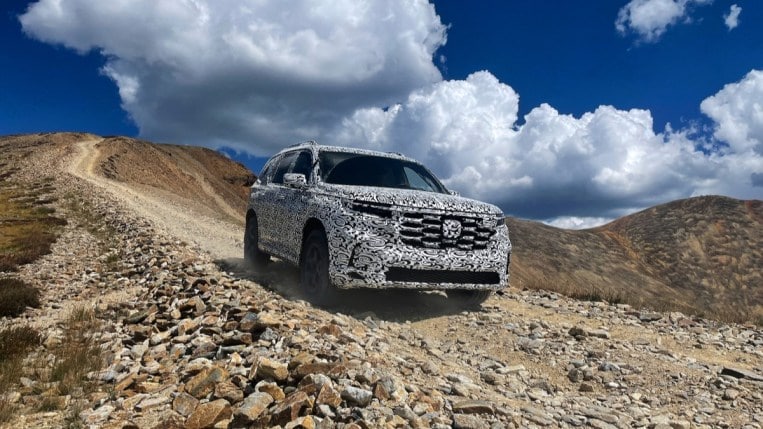 Honda hasn't revealed pricing for the 2023 Pilot TrailSport. The 2022 model started at $44,810, but the new model year brings significantly more equipment, so we expect a price closer to $47,000.
Some people buy midsize SUVs for their family-friendly space, their sure-footed nature in all kinds of weather, and the high seating position that lets you see over traffic from their driver's seat. Those people often buy Hondas. The Honda Pilot, for instance, makes an ideal family choice with rock-solid resale value.
Some people buy midsize SUVs for their rugged off-road skills and ability to take punishment on the trail without expensive damage. Those people rarely buy Hondas. They've traditionally been better off in a Jeep Grand Cherokee or Ford Explorer.
Honda would like to change that. For the 2023 model year, Honda has launched an off-road trim level for several of its sport utility vehicles, aimed at buyers who want a bit of that Jeep capability with Honda's legendary reliability and family-friendly nature.
Last September, Honda kicked off the effort with the Passport TrailSport. Today, it detailed the second model in the line, the Pilot TrailSport.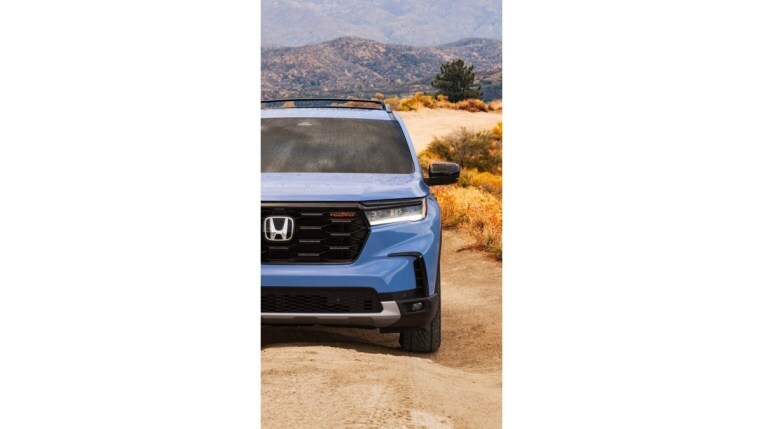 Last Year Was Practice. This Is The Game.
Last year, Honda debuted the TrailSport name as an appearance package for the Pilot. For 2023, though, it gets the actual off-road gear the 2022 model lacks. The tougher variant will be introduced in full this fall when Honda debuts an all-new version of the 3-row Pilot SUV. At the moment, Honda has only shown glimpses of the next-gen Pilot, or the vehicle wearing camouflage to hide design details.
Honda calls the Pilot TrailSport "the most rugged Honda SUV ever." That's a relative term. It isn't going to challenge the Wrangler for any rock-crawling titles. But it has capabilities we don't normally see in a Honda.
The Pilot TrailSport features all-terrain tires, steel skid plates, and what Honda calls an "off-road tuned suspension," though they have offered no details on what that means. All-wheel-drive is standard, and it sits 0.6 inches higher than other Pilot models.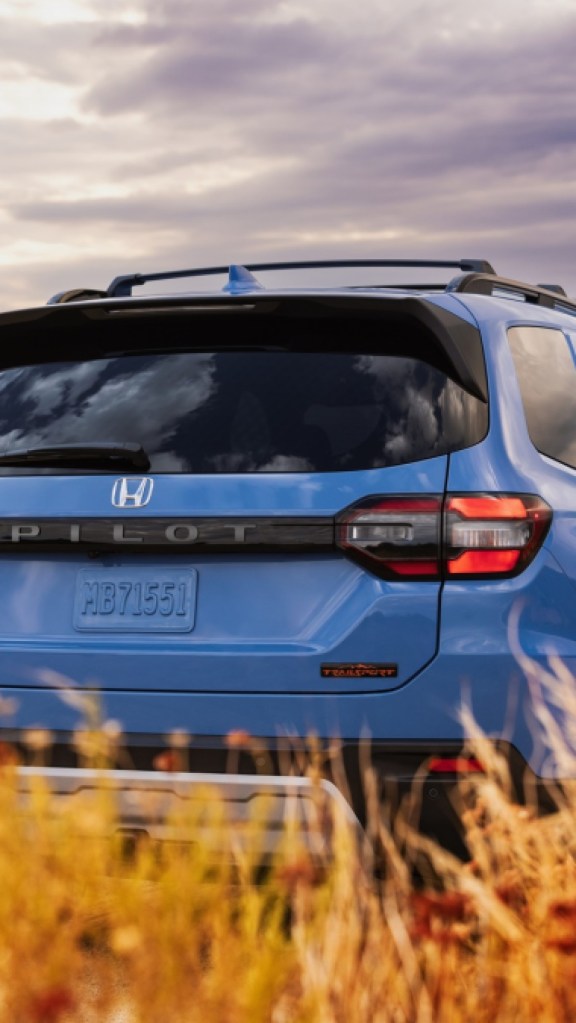 It also looks more rugged, which will be a selling point for some. The front and rear fascias are metallic, suggesting the steel skid plates that sit just out of sight behind them. The grille features a chunkier mesh. Orange TrailSport badges let you know you're looking at a tougher model. Badges and trim are darkened, which may not be an off-roader trait but looks good on the Pilot.
Inside, standard leather seats have orange contrast stitching and wear TrailSport badges.
Honda knows the Pilot isn't going to unseat Jeep or Land Rover in the hearts of overlanders any time soon. But the TrailSport line gives Honda the chance to appeal to a different sort of buyer than the company traditionally attracts. Pilot shoppers know they're getting the space, resale value, and creature comforts they're used to. Now, they can opt for one that can handle the trails, too.