How to open a dispensary in Minnesota
How to open a dispensary in Minnesota
Marijuana adult-use and business legalization may be a reality in the near future in Minnesota. In this article, we give a rundown on how to open a dispensary in Minnesota considering the future while providing the most recent updates about cannabis legalization.
Regulations and requirements for dispensaries in MN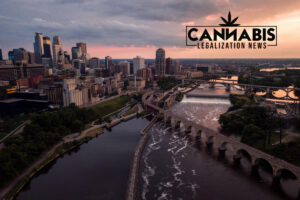 The first step is to know and understand the regulations and requirements for dispensaries in Minnesota. As of today, cannabis is still illegal for recreational use, but medical cannabis and medical cannabis businesses are legal statewide.
The most recent update about adult-use cannabis legalization was the HF600 Bill, which was passed through the MN House of Representatives but was shot down by the Minnesota Senate on May, 18th. While we expressed the bill would not pass, we know legalization may become a reality within the next year or so.
If you are interested in learning more about and are a true believer in the cannabis legalization movement in Minnesota, we invite you to check the complete HF600 Bill information.
What do you need to know about dispensaries in Minnesota?
You'll need to have a clear understanding of the dispensaries in Minnesota before you can start the process of opening one. Dispensaries are highly regulated, so you'll need to be prepared to jump through a few hoops.
This is because medical cannabis dispensaries are legal in Minnesota. Still, the current cannabis laws in the state limit the number of marijuana companies to two, with four distribution centers each.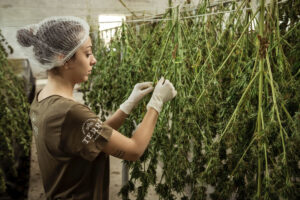 Minnesota is making strides to overhaul current prohibitions and legalize adult-use cannabis, with the HF600 being proof of that. If you're passionate about cannabis and helping others access it safely, we recommend you to keep fighting for legalization and be patient. You can also check the Department of Public Health of Minnesota webpage to learn more about new regulations for medical marijuana businesses.
Starting your dispensary
When adult-use cannabis is legalized in Minnesota, it will be time to start putting your dispensary together. This is where the fun begins! You'll get to choose your location, design your store, and stock it with all of the products you want to sell. Keep in mind that dispensaries will be highly regulated, so you'll need to make sure you follow all of the rules and regulations. But if you do it right, you'll be able to open your doors and start serving your community in no time. Watch out for tax issues related to cannabis dispensaries and call us to help you out.
How can I get a valid medical marijuana card in MN?
To get a valid medical marijuana card, you need to be a patient with a qualifying medical illness with severe, acute symptoms, like chronic pain or severe vomiting. The state of Minnesota recognizes 17 qualifying conditions for medical marijuana use, which are:
Cancer

Glaucoma

HIV/AIDS

Tourette syndrome

Amyotrophic lateral sclerosis (ALS)

Inflammatory bowel disease, including Crohn's disease

Seizures, including those characteristics of epilepsy

Severe and persistent muscle spasms, including those characteristics of multiple sclerosis (MS)

Terminal illness, with a probable life expectancy of less than one year

Intractable pain

Post-traumatic stress disorder (PTSD)

Autism spectrum disorder (must meet DSM-5)

Obstructive sleep apnea

Alzheimer's

Chronic pain

Sickle cell disease

Chronic motor or vocal tic disorder
You'll also need to get a recommendation from a licensed physician. Once you have these things, you can take your medical marijuana card application to the Minnesota Department of Health.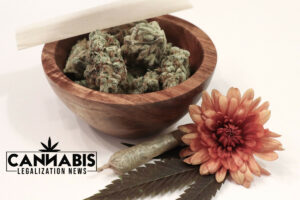 The Minnesota medical marijuana program is a state-run program that allows patients with certain medical conditions to purchase and use cannabis for therapeutic purposes. To be eligible for the program, patients must first receive a recommendation from a certified health care practitioner. Once they have a recommendation, they can apply to the Minnesota Department of Health. If approved, they will be issued a medical marijuana card.
Where can I buy medical cannabis products?
Medical cannabis products are available at medical marijuana dispensaries throughout Minnesota. To find a dispensary near you, you can check the official medical cannabis dispensary location of the Department of Public Health of Minnesota.
Is recreational marijuana prohibited or is it legal in Minnesota?
Recreational marijuana is not legal in Minnesota as of May 20, 2022. For more information on the new law, visit the Minnesota Department of Health website.
What are the costs of the cannabis medications if I'm a patient?
The cost of cannabis medications varies depending on the type and amount of medication you need. However, all dispensaries must charge a sales tax of 7.5%. To find a dispensary near you, visit the Minnesota Department of Health website.
Is signing up for registration confidential?
Yes, signing up for the registry is confidential. You will not share your personal information with anyone without your consent.
What is the possession limit in Minnesota?
Any patient with a medical marijuana card can possess up to 1.5 ounces of cannabis from medical dispensaries in Minnesota.
Conclusion of how to open a dispensary in Minnesota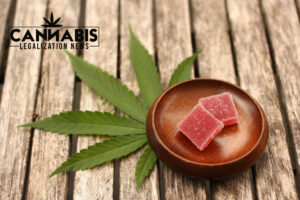 The cannabis legalization movement in Minnesota still has some way to go, but we truly believe it will become a reality soon. The cannabis business industry is a great source of revenue for the state, and a great way to improve commerce in the community. If you wish to know more about Minnesota cannabis business legalization or other updates of the marijuana business industry in the United States, keep checking our webpage or our YouTube Channel.