Hyundai Debuts Distinctive Ioniq 6 EV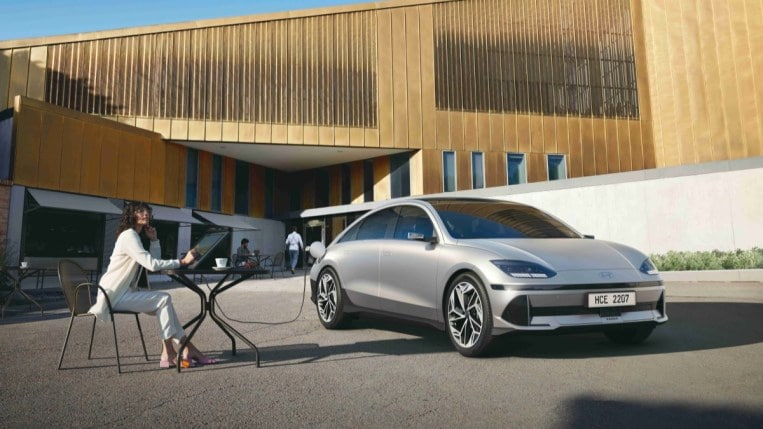 You might not hear the 2023 Hyundai Ioniq 6 coming. As an electric vehicle (EV), it's pretty quiet. But you'll see it. And you'll remember.
Hyundai's latest EV is an idiosyncratic thing. Its four doors and 191-inch length arguably make it a midsize family car. But it doesn't look like one.
Hyundai revealed the Ioniq 6 to the press today after several weeks of teases.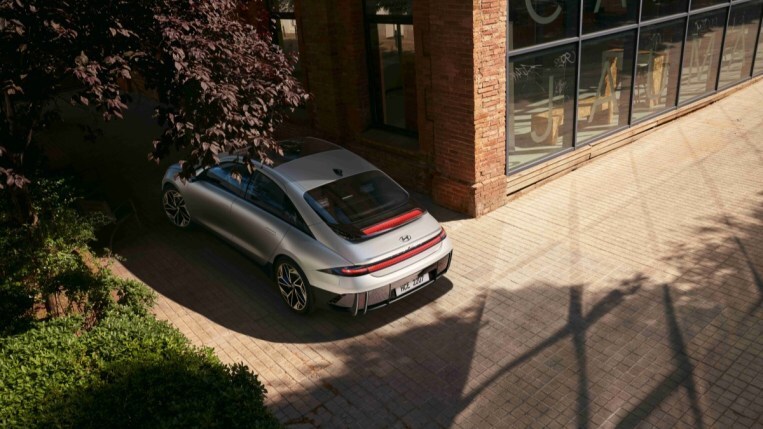 Looks Like Nothing Else
It's what Hyundai calls an "electrified streamliner." The word streamliner has been used to describe cars before. But those were specialized race cars used to chase land speed records between the world wars. This is a 5-seater suitable for family car duty.
Hyundai boasts that the car offers "a distinctively sleek and stylish appearance amidst a sea of lookalike EVs." We'll give them that. What may be most remarkable about it is that it doesn't even look like another Hyundai EV.
The Korean automaker won praise for its Ioniq 5 – the reigning World Car of the Year – which bears a distinctive 8-bit design with angular lines and pixelated lighting. The Ioniq 5 and Ioniq 6 share many of their mechanical parts. But they don't look alike at all.
Hyundai gave no hint as to pricing. Production is to begin in the third quarter of this year, but a firm on-sale date is yet to be announced.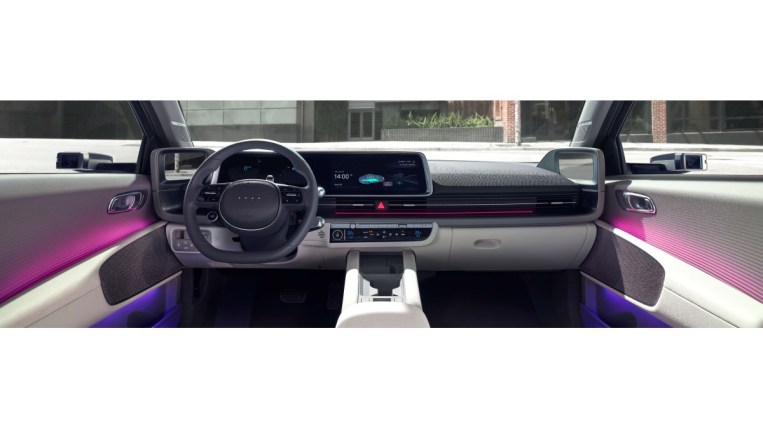 Set The Lights to Match Your Mood
Inside, the unique character continues. Hyundai says the cabin of the Ioniq 6 is meant "to serve as a comfy and personalized hideaway."
It's a clean, modern design with both the driver's instrument screen and the central touchscreen housed in a single bezel to look like one wide screen. But the lighting is the standout feature.
Ambient lighting can be set to six pre-selected themes or if you don't find a theme you like, 64 custom colors. You can even set the lights to respond to the vehicle's theme (in the front row – no need to wake sleeping kids in the back just because Mom is enjoying a twisty road).
Customizable Steering Balance, Throttle Response
Like the Ioniq 5, the 6 is available in rear- or all-wheel-drive (RWD or AWD). Hyundai says the top-of-the-line dual-motor AWD setup is good for 320 horsepower. That's the same figure as the Ioniq 5's most powerful option. So we assume the one-motor, RWD version makes the same 225 as its little brother, but Hyundai hasn't confirmed that.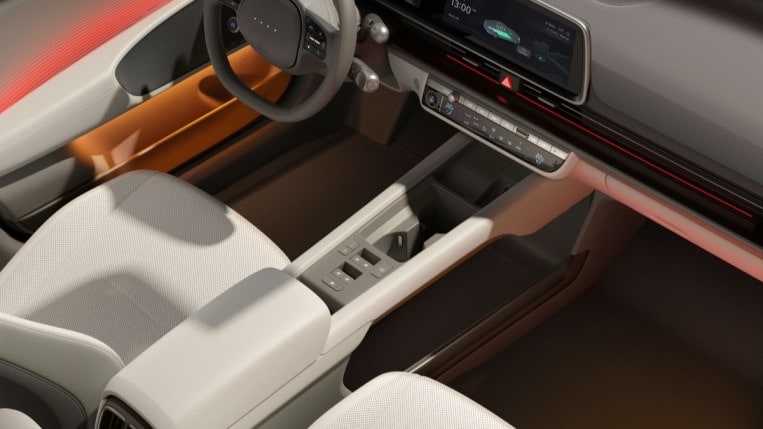 But power is only part of the driving experience. Hyundai says drivers can customize everything from steering effort to throttle pedal sensitivity. In theory, the driving experience should be close to fully customizable.
The company claims a range of about 380 miles, but that figure uses a European testing system. American testing tends to certify shorter ranges.
See It In VR, Test Drive It In Games
Curious? Hyundai has launched a website that includes "an immersive experience for people to encounter IONIQ 6 in a virtual reality space." Visit https://ioniq6.hyundai.com to explore it with your virtual reality headset.
It's also, Hyundai says, available for a virtual test drive in Roblox or Planet Hyundai on ZEPETO.