Hyundai to Show Off High-Performance Ioniq 5 N, Mystery Car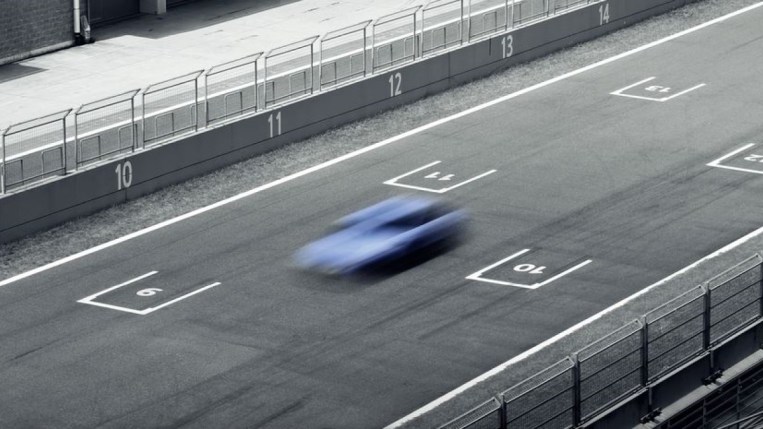 The Fourth of July may be over, but there are plenty of made-up corporate holidays to keep you busy this month.
Just as Amazon Prime Day ends, Hyundai N Day will start. Wait…what?
Hyundai has announced that Thursday, July 14, will be "N Day," when the company reveals at least two new high-performance models. One is something we expected. The other is a total mystery.
About Hyundai N
If N Day is new to you, you're not alone. Many car shoppers have never heard of Hyundai's relatively young N high-performance division.
N is an internal tuner shop within Hyundai that builds speed-focused versions of its normal cars. There are three Hyundai N models on dealership lots today, though one of them is on its way out.
The Veloster N is a turbocharged, race-tuned version of Hyundai's quirky Veloster 3-door hatchback. The company announced last week that it won't be part of the 2023 lineup.
The Elantra N, new for 2022, will make it into next year. A 276-horsepower version of the Elantra small car, it comes with a stiffened suspension, race seats, and a driver's instrument display that shows track-day stats like G-force and lap times. The similar Kona N does the same for the small crossover segment.
The Ioniq 5 N
The car we're sure Hyundai will bring to N Day is a high-performance version of its new Ioniq 5 electric vehicle (EV). The Ioniq 5 has been a critical smash, winning World Car of the Year for 2022 over some impressive new gas-powered cars.
A deceptively big hatchback, the Ioniq 5 wears a distinctive body with a retro, 8-bit design theme. It packs big car living space into a compact car footprint, and its 800-volt architecture makes it charge faster than many rival EVs.
But Hyundai, to date, hasn't used the Ioniq 5 to show off the astonishing acceleration engineers can get from electric cars. The most powerful Ioniq 5 offers 320 horsepower.
It shares many parts, however, with the similar Kia EV6. Kia plans a 576-horsepower GT version of that car with a sub-4-second 0-60 mph time. That suggests that a speedier Ioniq 5 is possible.
How do we know it's coming to N Day?
Photographers recently captured photos of an Ioniq 5 in disguise testing on Germany's famed Nürburgring race track. Hyundai then released teaser photos showing a blurred hatchback in the light-blue-over-red shade it always uses for new N cars.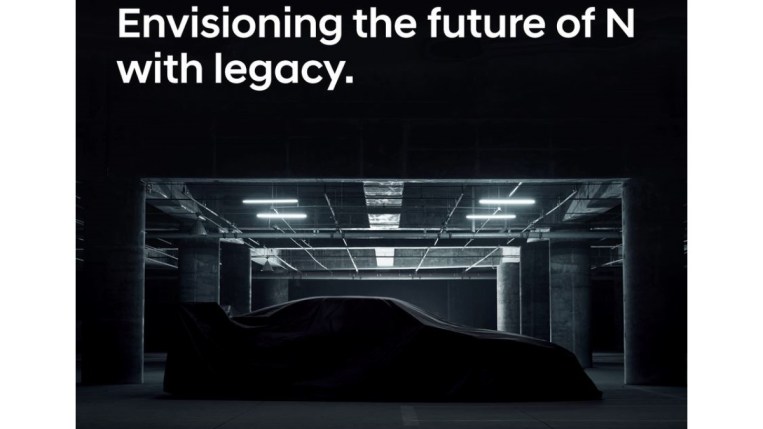 The Mystery
Alongside that photo, Hyundai released another that no one has yet solved.
It appears to show a long, low, coupe-like car in profile under a sheet in a parking garage. The lighting is poor to keep the mystery intact. But the car wears an obvious huge rear wing. The tagline "Envisioning the future of N with Legacy" appears above the car. That could suggest that it's a rebirth of something from Hyundai's history.