Lucid Air Adds $6,000 Stealth Look Package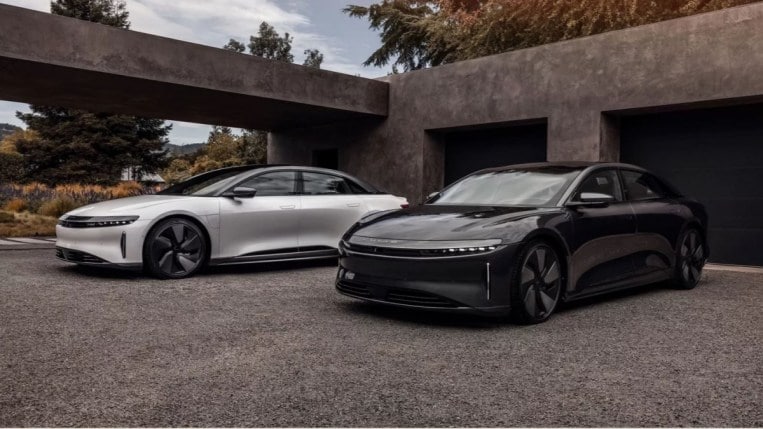 Apparently, darkened chrome trim is how we're separating the cool from the uncool in 2022. Kia calls it the Nightfall package. Nissan calls them Midnight Editions. For Toyota, they're Nightshade Editions. Everyone has a special edition that darkens all the bright parts.
Pricey electric car builder Lucid is the latest to join the dark trim craze. The company has announced a "Stealth Look" package for its Lucid Air sedan — the longest-range electric vehicle (EV) currently on the market.
The Lucid Air, in case you haven't seen one yet, is an all-electric luxury sedan with an EPA-certified range of up to 520 miles and a wide, sleek, low-slung look that belongs in a near-future sci-fi movie in the hands of a tech CEO perfecting sentient robots. It starts at $87,400, but the price nearly doubles when fully equipped.
Like most cars, it has some brightwork — bits of chrome highlighting curves and angles. For the CEO's villain turn, Lucid now offers a darkened trim.
The Stealth Look package uses three different shades of darkened chrome — they're called "gloss black," "stealth polish," and "satin graphite" — around headlights, taillights, and on mirror caps. Depending on the model, it rides on 20- or 21-inch wheels unique to the stealthy package.
You can only get it on white, black, silver, gray, and dark red Lucids. Lucid says the Stealth Look Package will be available in early 2023.