Mitsubishi: Ralliart Sub-Brand Is Returning (Sort Of)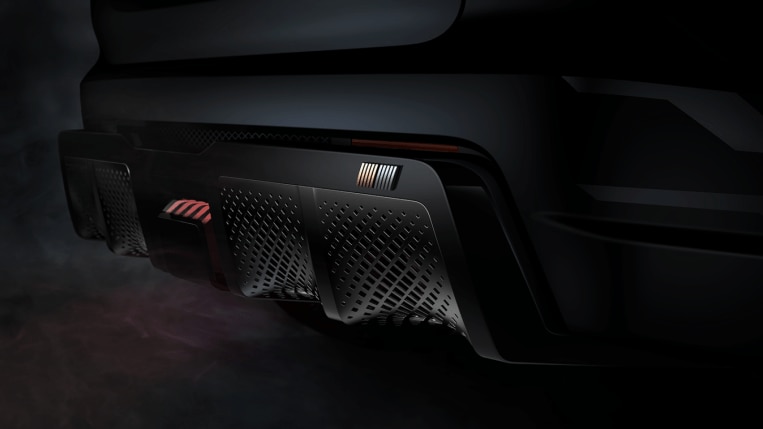 Mitsubishi fans, we have some moderately exciting, moderately disappointing news for you. Ralliart is coming back, but it's a long way from the return of the Evo.
Mitsubishi today confirmed a rumor that has been building since a note buried in its 2020 financial reporting documents surfaced. The company is reviving its Ralliart high-performance sub-brand.
But the move is underwhelming, for now. It appears to be limited to cosmetic upgrades available on some Mitsubishi models for the 2023 model year. Let's hope that's a test to see if there's still interest.
What Is Ralliart?
From 1984 largely until 2010, Mitsubishi operated a high-performance division. Ralliart took ordinary vanilla Mitsubishi cars and reworked them into high-performance machines, usually aimed at off-road prowess.
Mitsubishi Pajero Ralliart SUVs made a name for themselves in the famed Paris-to-Dakar Rally race.
But the hero in the middle of the Ralliart poster was the Lancer Evolution. A rally-racer version of an inexpensive compact car, it dueled with the Subaru WRX STI for the title of fastest dirt toy many buyers could afford. The Evo died in 2015, as interest in small, fast cars seemed to fade.
A Rebirth of Cheap Speed
Over the last two years, however, automakers seemed to have revived the high-revving version of the cheap car.
Hyundai brought out an Elantra N. Honda has built an all-new Civic Type R and a more-affordable-but-still fast Civic Si.
And, off the pavement, Subaru has redesigned the Evo's old rival, bringing out an all-new 2022 WRX.
Mitsubishi may be listening. But it isn't willing to commit yet.
"Rally-inspired Touches"
In a statement, Mitsubishi says, "The legendary Ralliart name returns to the U.S. in early calendar year 2023 with Outlander, Outlander PHEV, Eclipse Cross, Outlander Sport and Mirage receiving unique body effects, graphics and other rally-inspired touches."
That's promising, but it's just visual upgrades to existing cars for now. "All models will be built in limited numbers and available in White Diamond paint with a contrasting black roof," Mitsu says.
More could be in the works. The company showed off a Ralliart concept car in January — a small SUV that appeared to be electric. We'd hoped that the revival of the Ralliart name meant, at least, that that vehicle would come to showrooms.
There's no hint of it in this week's announcement. So the 2023 Ralliart revival could be nothing but some cosmetic enhancements to existing Mitsubishis. But let's hope that this lesser reveal is Mitsubishi teasing the return of its glory days.