More States Join Sales Ban of New Gas-Powered Cars by 2035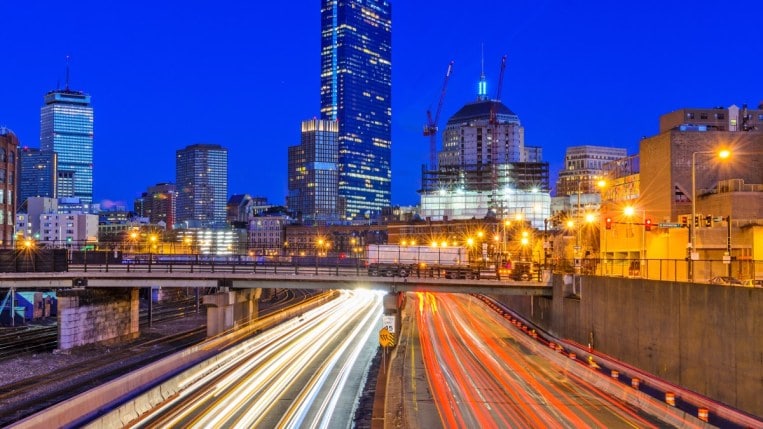 States have begun following California's lead in banning sales of new gasoline-powered cars by 2035. Both Massachusetts and Washington have so-called trigger laws requiring their states to ban the sales if California does.
California's New Law
Last week, California adopted rules that will ban the sale of new gas-powered cars by 2035. The move won't affect the sale of new gas-powered cars before the ban or sales of used gas-powered cars after the ban. It won't prevent residents of other states from bringing their gas-powered cars with them should they move to California. The law likely won't prevent Californians from buying new gas-powered cars in other states and titling them in California.
But it is the most significant step a state has taken to change how Americans drive in response to climate change. California has almost twice as many registered vehicles as the next most populous state. The U.S. Department of Energy now calls transportation the largest source of atmospheric carbon in the country, surpassing even the electric power industry.
Other States Often Follow California's Lead
California also has a unique legal situation that tends to give it a leadership role in emissions. Federal law grants California the right to set its own air quality standards, separate from those written by the federal government.
Other states often follow California's lead. Seventeen states, representing about a third of car sales, have adopted some version of California's stricter pollution regulations in the past.
Colorado, Connecticut, Delaware, Maine, Maryland, New Jersey, New Mexico, New York, Nevada, Oregon, Pennsylvania, Rhode Island, Virginia, Vermont, and Washington, D.C. follow California's pre-ban car emissions rules. None have yet announced sales bans on new internal-combustion-powered cars.
Massachusetts, Washington Have Trigger Laws
Both Massachusetts and Washington locked themselves into following California's lead before the Golden State even took its formal step to ban the sale of new gasoline-powered cars.
A 2020 Washington law tied that state's emissions regulations to California's. Though more than a dozen states have taken similar steps, Washington's is unusual. It specifies that every time California tightens regulations, Washington will do the same.
Gov. Jay Inslee tweeted Thursday, "We're ready to adopt California's regs by end of this year."
And in Massachusetts, a recent bill regulating clean energy projects included a provision that, should California ban the sale of new gas-powered cars, that East Coast state will do the same.
The law now requires the state's Department of Environmental Protection to write regulations implementing the 2035 deadline.
California's Move Is Less Aggressive Than it Seems

California's right to set its own pollution laws has been in place since the 1960s. But it's become a political football in recent years. Former President Trump initiated a legal battle trying to halt it during his administration. Current President Biden reinstated it early in his.
Automakers, unwilling to reshape their plans with each new presidential election, have begun setting their own deadlines to sell all or mostly electric lineups. Most have set deadlines similar to, or more aggressive than, California's.
General Motors, for instance, pledges to sell a mostly electric lineup by 2035. Mercedes-Benz, by 2030.
Electric car adoption isn't linear. It accelerates.
Studies show that people begin to buy electric cars faster as they see more of them on the road. One recent study found that 5% is a crucial tipping point – once 5% of a country's new car sales are electric, adoption speeds up.
America hit the 5% mark early this year.
California is ahead of that curve. Statistics from the state's Department of Motor Vehicles show that 8.1% of new car sales in California were electric vehicles or plug-in hybrids in 2020. That number nearly doubled in a year, reaching 16% last year.
Some experts still question whether the state can build the charging infrastructure to handle the change in just 13 years.