Musk: Cybertruck Price Changing – Kelley Blue Book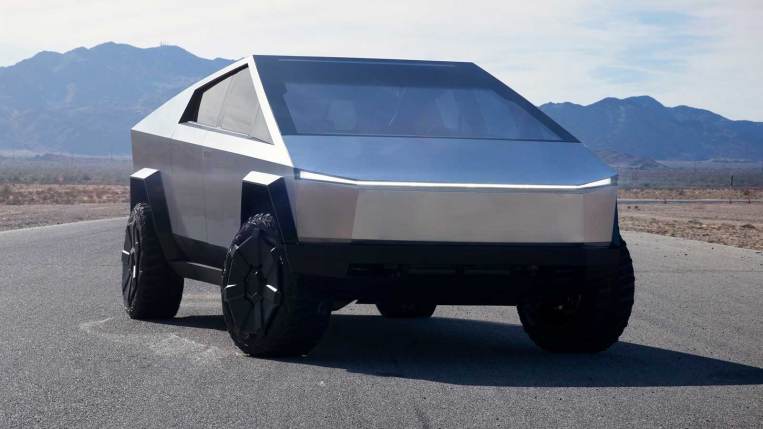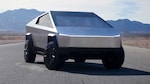 The much-anticipated
Tesla Cybertruck
may still be on pace for a 2023 debut, according to Tesla CEO Elon Musk. But it will not be offered at the promised sub-$40,000 price tag.
Tesla does not communicate with reporters. The press learns about Tesla products only through changes to the company's website, shareholder communications, and Musk's personal Twitter account.
Hints that a Cybertruck price change was in the works began last October when prices disappeared from Tesla's website. Shoppers can still reserve the truck there for a $100 deposit, but the website no longer predicts what the final price may be.
During the Q&A portion of last week's Tesla stockholder meeting, a shareholder asked Musk about the price. "When the Cybertruck pricing is released, will all who ordered before it was taken down be grandfathered in or have to reconfigure?" asked a shareholder identified as Blake P.
Musk answered, "A lot has changed [since the Cybertruck was announced three years ago]. The specs and pricing will be different; I hate to sort of give a little bit of bad news." He offered no further details but did promise the eventual truck would be "a damn fine machine."
Musk predicted that manufacturing would begin in mid-2023.
About the Cybertruck
Tesla unveiled the prototype of the Cybertruck in 2019, which looked like nothing else on the road. Reporters reached for science fiction references rather than other vehicles to compare it to. With bare metal bodywork, a harsh wedge shape, and a single wide line across the front for a headlight, it resembled something out of Blade Runner more than a conventional pickup truck.
Tesla advertised a towing capacity of up to 14,000 pounds and a price as low as $40,000 (though those might not be available together). The company claims more than 3 million refundable reservations for the unusual pickup.
Increasing Competition
When Tesla first unveiled the Cybertruck, traditional automakers did not have public plans for electric trucks. But, since its announcement, many have caught up to Tesla, and some have passed it.
Startup automaker Rivian as well as Ford have both delivered electric trucks to buyers' driveways. Ford's F-150 Lightning even debuted with a starting price under the $40,000 line, narrowly.
Chevrolet plans its own electric pickup, the 2024 Chevy Silverado EV, with a starting price of $39,900. It is due to arrive later than the Cybertruck.
However, this is assuming that Tesla makes its current goal date. The company has delayed production of the future-punk Cybertruck at least three times. Now, reservation-holders aren't sure when it's coming or what it will cost.