Nationwide Gas Prices Slip Under $4/Gallon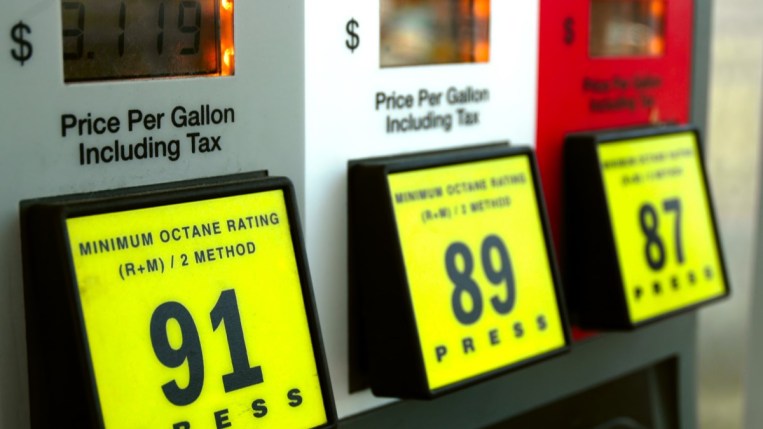 The nationwide average price of a gallon of gas this morning is $3.99, according to AAA. Twenty-six states have average prices under the $4 line, including all of the South. The cheapest gas is found in Texas, where prices average $3.49.
Americans are Driving Like It's 2020 Again
The reason? Lack of demand.
AAA explains, "Despite steadily falling gas prices during the peak of the summer driving season, fewer drivers fueled up last week. It's another sign that, for now, Americans are changing their driving habits to cope with higher pump prices."
According to the Department of Energy's Energy Information Administration, America used 9.12 million barrels of gasoline last week. That's 3.1 million barrels less than the same week last year. It's only slightly higher than the same week in 2020 when pandemic-related travel restrictions kept many Americans off the roads.
Prices hit their lowest level since early March, in the early days of Russia's unprovoked invasion of Ukraine.
Prices appear to have peaked in early June when the nationwide average hit $5.02/gallon.
Low Prices Haven't Sent Us Back on the Road
Some analysts had predicted that lower prices could tempt Americans back on the road. If that's going to happen, it hasn't started yet.
In a recent survey, AAA found that "almost two-thirds of U.S. adults have changed their driving habits or lifestyle since March."
High prices have also changed the way Americans shop for cars. Our research shows that interest in sedans has risen, though SUVs are still outselling cars and trucks combined.
Some Analysts Say This Dip Could End Soon
But some experts say the dip could be short-lived. The New York Times reports, "There are several reasons that prices could rise again: The course of the war could further hamper global oil supplies, energy investors' views on the economy could change," and the advance of hurricane season could lower Gulf Coast refining capacity.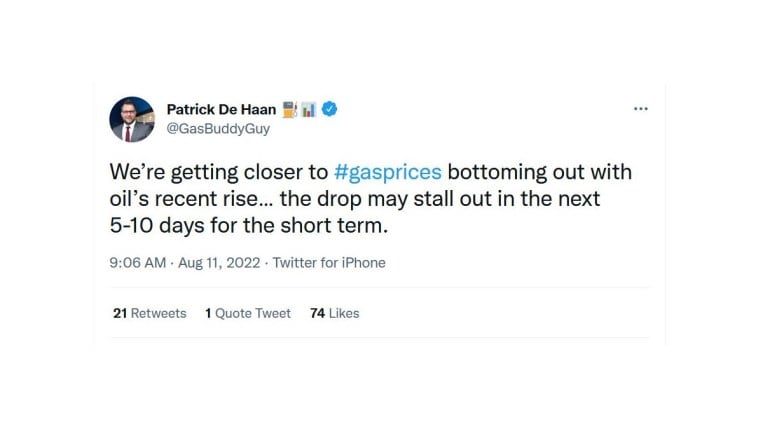 Patrick De Haan, head of petroleum analysis for GasBuddy, tweeted a prediction this morning that "the drop may stall out in the next 5-10 days for the short term."
Related: