Nissan Maxima To Bid Adieu – At Least for Now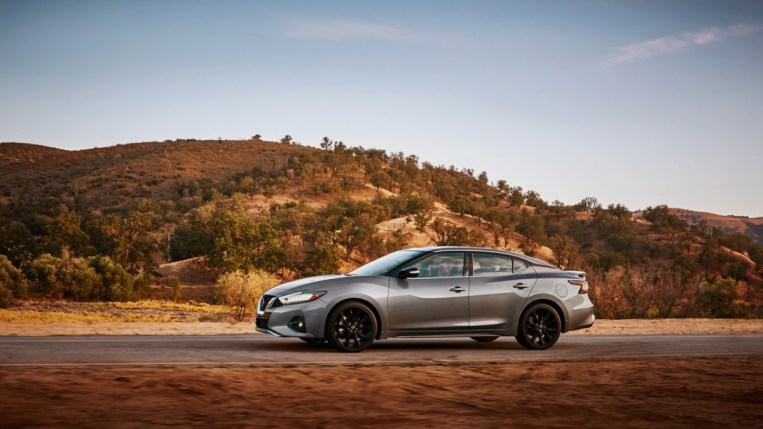 The
Nissan Maxima
as we know it will disappear after the 2023 model year. But that doesn't mean we've seen the last of the Maxima name.
"Maxima is one of the most storied nameplates for Nissan in North America," a Nissan spokesperson says. "On Wednesday, August 3, we announced to our employees, suppliers, and dealers that the current-generation Maxima will end production in the middle of 2023."
Four Decades Of Practical Fun
The Maxima debuted for the 1981 model year when Nissan was still called Datsun in the U.S. At the time, it was essentially a sportier trim level of another car. Nissan took the Datsun 810, stretched the hood to accommodate a larger inline 6-cylinder engine, and rebranded it as the 810 Maxima for the American market.
Through eight generations, it took on ever sportier and more luxurious trappings. By its third generation, Nissan marketed the Maxima as "the 4-door sports car" and sold it as a family sedan that could turn into a road toy after you dropped the kids off.
Normal people, the marketing suggested, would buy a Nissan Altima. But you? You're more fun than that. You should walk across the showroom to the more exciting Maxima.
The current Maxima is pricey for a Nissan sedan – starting at $37,840, plus a $1,095 destination charge. But it makes good on its promises by blending the easy livability of a front-wheel-drive family sedan with the fun of 300 horsepower and surprisingly lively handing. Our test driver says, "A crossover SUV isn't going to scratch the itch for driving fun to the same degree, so let's be grateful that there are cars like the Maxima still in circulation."
For now. Which brings us to that Nissan statement. It's a little more interesting than a simple cancelation notice.
This May Be a Feint
The spokesperson seems to explain the end of the 4-door sports car, saying, "As part of Nissan's Ambition 2030 plan, the company is prioritizing electric vehicles and advanced technologies, and by 2030, 40 percent of Nissan vehicle sales will be fully electric, with more to be electrified."
But then it ends… curiously. It reads, "Please stay tuned for future Nissan Maxima news as we empower journeys through exciting vehicles and tech innovation."
Future Maxima news?
Perhaps Nissan's electrified future has room for the 4-door sports car? Electric cars are known for their rapid acceleration. An electric engine makes 100% of its torque available instantly, rather than building power in a curve like combustion engines do. That means electric cars can be fun at neighborhood speeds.
You know — the kind of thing Nissan designed the Maxima for. The current Maxima may indeed disappear after the 2023 model year. But we're betting the nameplate will be back on an electric car before long.