Pixar-Designed Porsche Sells for Record $3.6 Million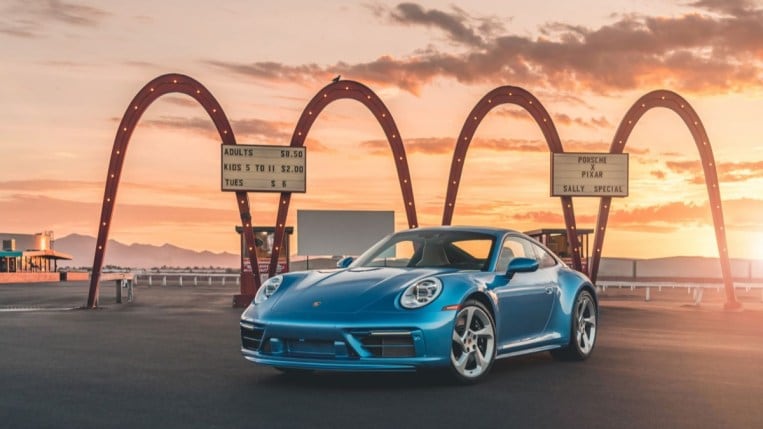 Lightning McQueen may have taken home the purse at the Piston Cup, but Sally Carrera made the real money. The one-off
Porsche 911
Sally Special, inspired by the talking German sports coupe in the movie
Cars,
 sold for $3.6 million last weekend.
The Sally Special is a 911 customized by Porsche's Exclusive Manufaktur custom division working with a pair of Pixar veterans who helped create the characters for the 2006 film.
It sold to an anonymous buyer. The proceeds will benefit Girls, Inc. — a New York advocacy group for girls and young women. The rest will go to USA for UNHCR, an effort to help fund U.N. Refugee Agency work for families affected by the conflict in Ukraine.
The Sally Special isn't just a showpiece. It's a real 2022 911 GTS coupe with a 473-horsepower 3.0-liter twin-turbo flat-6 engine and a 7-speed manual transmission. The car wears a shade of blue Porsche doesn't plan to offer for sale to anyone else. It also has a one-off set of wheels custom cast to match the ones Pixar drew.
At $3.6 million, it sold for approximately the same price as 24 2022 GTS coupes.