Recall Alert: 2013-2016 Nissan Pathfinder SUVs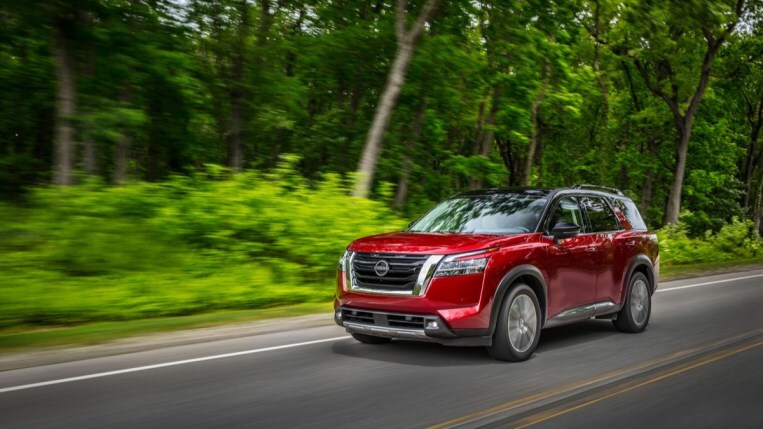 Nissan
has recalled about 322,000
Pathfinder
SUVs from model years 2013-2016 because of a risk their hoods could open while driving. But the problem isn't as scary as it sounds.
As you know from every time you've had to top off the wiper fluid, most car hoods have two latches. You open the primary latch from inside the car, with the secondary latch under the front lip of the hood. You can only reach the secondary latch after opening the primary latch, disengaging both to open the hood.
2013-2016 Pathfinders, Nissan says, used a secondary latch design that can fail as dust and dirt from years of driving accumulate.
In documents filed with the federal government's car safety agency, Nissan explains, "if the primary hood latch is inadvertently released or the hood is not closed properly after engine service, the secondary hood latch may not hold the hood closed as designed while the vehicle is in motion." The hood could then open while driving, obstructing the driver's view.
Nissan believes that as few as 0.44% of 2013-2016 Pathfinders have the problem. But dealers need to inspect them all to find them.
Dealers will inspect the secondary hood latch. If it works properly, they will clean and lubricate it to keep it functional. If it has seized up, they will replace it with "a new like-for-like part." If you own a Pathfinder and your dealer replaces your secondary hood latch with a copy of the design that developed this problem, we'd recommend you clean and lubricate it yourself once a year to be safe.
Automakers recall many cars to fix safety defects, sometimes more than once. They try to reach every owner to ask them to bring the vehicle in for repair, but rarely reach them all. Millions of vehicles on American roads need free recall repairs. To find out if your car is one of them, check the easy VIN tool at our recall center.