Recall Alert: Honda Ridgeline Fire Risk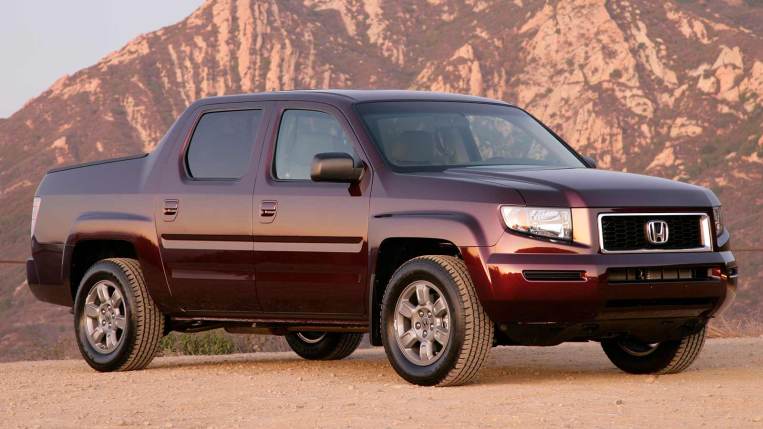 Honda has issued a recall for about 112,000 older Ridgeline pickups that have spent time in Snowbelt states. Over time, exposure to road salt can cause a fuel leak and lead to a vehicle fire. In some cases, Honda may offer to buy the trucks back from their owners rather than repair them.
The recall applies to Ridgelines from model years 2006 through 2014 that were sold or have ever been registered in Connecticut, Delaware, Illinois, Indiana, Iowa, Kentucky, Maine, Maryland, Massachusetts, Michigan, Minnesota, Missouri, New Hampshire, New Jersey, New York, Ohio, Pennsylvania, Rhode Island, Vermont, Virginia, West Virginia, Washington D.C., or Wisconsin.
In documents filed with the National Highway Traffic Safety Administration, Honda explains that accumulated road salt can corrode the frame where the fuel tank mounting bands are attached. Eventually, the mounting bands could break loose. This can partially detach the fuel tank, leading to a fuel leak and a vehicle fire.
Dealers will inspect the frame and repair it as necessary. In some circumstances, frame damage can be extensive and difficult to repair. Depending on the extent of any corrosion damage, Honda says, the company may offer to repurchase the vehicle rather than attempt to fix it.
Recall repairs are always free. But millions of us miss recall notices every year and unknowingly drive recalled vehicles. Find out if your car needs any free safety repairs at our easy recall center.