Recall Alert: Kia Sorento Hybrid, Sorento Plug-in Hybrid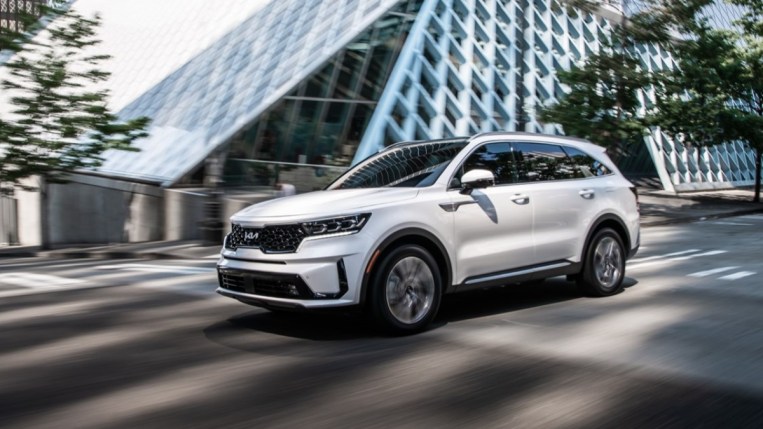 Kia has issued a recall order for about 17,000 2021-2022 Sorento Hybrid and 2022 Sorento Plug-in Hybrid (PHEV) SUVs because of a potentially dangerous seatbelt defect.
Most modern seatbelts use a device called a seatbelt pretensioner that does what it sounds like it does – it tenses the belt tight against a passenger's body as an accident unfolds. Because they must work almost instantaneously, pretensioners use a small explosive charge to activate.
Engineers design seatbelt pretensioners to contain the burst so that it produces no shrapnel. But Kia has found that, in some cases, the pretensioners in its Sorento hybrids "can project metal fragments into the vehicle, striking vehicle occupants and resulting in injury."
Dealers will fix the problem by installing a small cap that better contains the burst, preventing any fragments. The fix is free.
Kia is not aware of any injuries related to the defective parts. Kia engineers discovered the problem when Hyundai issued two separate recalls this year, covering its 2019-2022 Accent and 2021-2023 Elantra small cars, over the same issue.
The two companies share the same parent company and often share many parts. The Sorento Hybrid and PHEV use the same pretensioner as the Accent and Elantra.
Recall repairs are always free. Manufacturers attempt to contact every owner, but they don't always reach them all with the news. Find out if your car has ever been recalled at our recall center.