Recall Alert: Nissan, Infiniti Vehicles Repaired After Collisions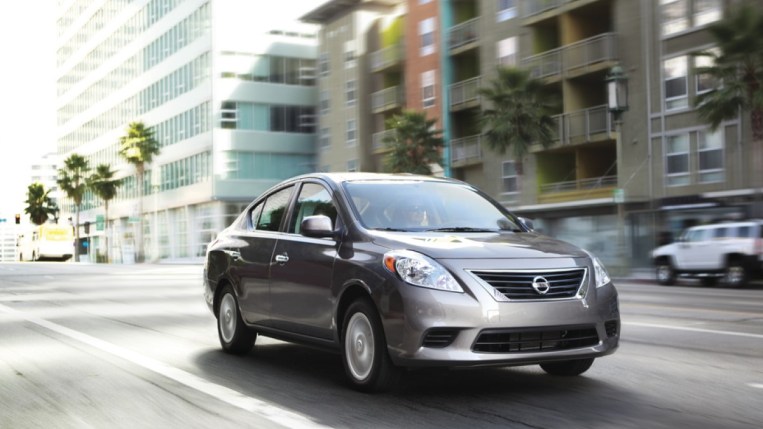 Drivers of some older
Nissan
and
Infiniti
vehicles that have been repaired after collisions should return their cars to the dealership for an urgent recall. Technicians repairing the cars may have installed Takata airbag inflators that should have been removed from circulation.
The Takata Airbag Recall
The Takata airbag recall is the largest recall in automotive history, and it unfortunately is still not resolved.
An airbag inflator is a small metal capsule containing chemicals that combine to create a rapidly-expanding gas, which inflates an airbag in an accident. This gas should squirt safely out of a port in the capsule.
Some Takata inflators, however, have burst instead. The result can send hot metal fragments flying into the cabin like shrapnel. The airbags have been blamed for multiple lives, with the latest death coming just weeks ago.
Takata dominated the airbag inflator market for years in the early 2000s. Cars sold under at least 34 brand names on five continents used its inflators.
Automakers have recalled them all to replace the inflators. However, that doesn't mean every owner has heard about and responded to the recall.
The National Highway Traffic Safety Administration (NHTSA) estimates around 67 million cars on American roads carried the defective inflators. The agency believes about 50 million of them have been repaired or removed from use. As many as 17 million may still be on American roads.
Nissan May Have Used Takata Inflators in Repairs
In this case, Nissan and its Infiniti luxury brand either built these cars without Takata airbag inflators in the first place or recalled the cars to replace them with safer inflators.
But, the company says, "inflators that were previously recalled may have been inadvertently shipped to service inventory between December 9, 2016, and November 12, 2021, and may have been installed on vehicles as service parts."
Models affected by this latest recall include:
"Nissan has identified 18,422 vehicles that may have had these parts installed during service," the company says.
Dealers will replace the Takata-branded inflators free of charge.
Automakers recall many cars to fix safety defects, sometimes more than once. They try to contact every owner to ask them to bring the vehicle in for repair, but they rarely reach them all. Millions of vehicles on American roads need free recall repairs. Check the easy VIN tool at our recall center to find out if your car is one of them.