Recall Alert: Toyota Tacoma Child Seat Anchors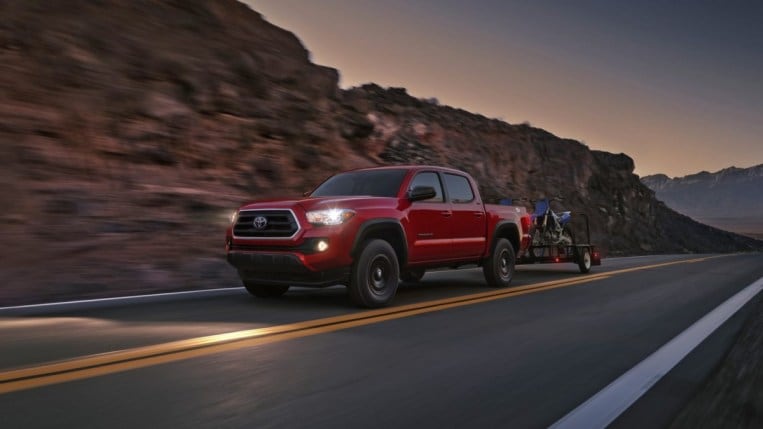 Toyota
will soon issue a recall for about 75,000 2022-2023
Tacoma
pickups because their child seat anchors may not be installed properly.
The federal government's auto safety watchdog agency has not yet published the recall. So we know less about it than we do with most recalls. But Toyota has issued a press release to alert Tacoma owners.
Upper child seat anchors "may not have been welded sufficiently and may not meet minimum strength requirements," it says. A weld below the required strength "may allow the child seat to move during a sudden stop or crash, increasing the risk of injury."
The release does not mention the lower child seat anchors.
Toyota has not yet explained how it will fix the problem. It is "currently developing" a remedy. The company expects to notify owners in "mid-September" that they can bring their truck in for repair.
Toyota's press release doesn't ask parents to do anything specific in the meantime. But, to be safe, we'd recommend not driving children small enough to need a safety seat in your 2022-2023 Tacoma until a Toyota dealership has repaired the problem.
When the fix comes, it will be free. There is never a fee for recall-related repairs.
However, millions of us miss recall notices every year and are unknowingly driving recalled vehicles. Find out if your car needs any free safety repairs at our easy recall center.