Report: Ford Won't Let You Buy Out Your EV Lease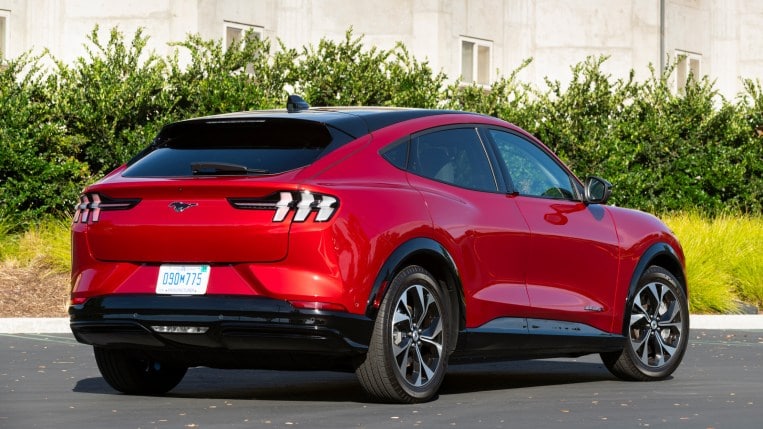 Ford may soon eliminate the option to buy your vehicle at the end of your lease term for those who lease its electric vehicles (EVs).
CarsDirect had the report first. They claim to have a leaked letter Ford sent to dealers explaining the new arrangement. We have asked Ford to confirm the letter's authenticity and will update this story when we hear from them. But the move would be in keeping with decisions other automakers have made in recent months.
Starting tomorrow, the letter says, leases in 37 states will include a clause preventing lessees from buying their cars at the end of the lease term. The change will roll out to other states, the letter says, before the fourth quarter of 2022.
It affects the Ford Mustang Mach-E, F-150 Lightning, and E-Transit electric van.
Buying Your Off-Lease Car Works Out Well This Year
Typically, the language of a car lease establishes a purchase price for the vehicle. Lessees have the option, at the end of their lease term, to return the car to the dealer and walk away or buy it for a set fee established when the lease was signed.
Typically, many lessees choose to return the vehicle and roll over into another lease on a newer car.
But nothing about the automotive market right now is typical. Soaring new and used car prices have left many lessees in an enviable position.
Dealers set the off-lease purchase price at the time the lease is signed. That requires attempting to predict a fair market price for a vehicle several years in the future.
Several years ago, no one could foresee a worldwide pandemic, a global microchip shortage, and skyrocketing car prices.
So, many lessees with leases ending in 2022 have the right to buy their car at a price that seemed fair years ago but is below the market value of their car today. They can keep the car and have a more affordable vehicle than they could otherwise hope to find, or buy it for the price in the contract and immediately sell it for more.
Ford's move would mean that if prices keep rising, dealers and not lessees would be in that great position. It would also provide dealers with a steady supply of used EVs to sell when used cars have been in short supply.
Ford Wouldn't Be Alone
Ford's letter claims that isn't the company's motivation. Instead, it says, "The purchase of the BEV Lease is to aid in our goal of delivering carbon neutrality by 2050 by controlling the vehicle battery through its life, keeping it in the Ford network."
But Ford wouldn't be the first automaker to make a move restricting off-lease sales. Just last year, Honda restricted lessees' ability to sell to anyone but a Honda dealership.
GM contemplated doing the same. Nissan, meanwhile, had to warn its dealerships to honor lease-purchase prices after some tried renegotiating them or attaching new fees.