Report: Next Ford Mustang Won't Be Hybrid, AWD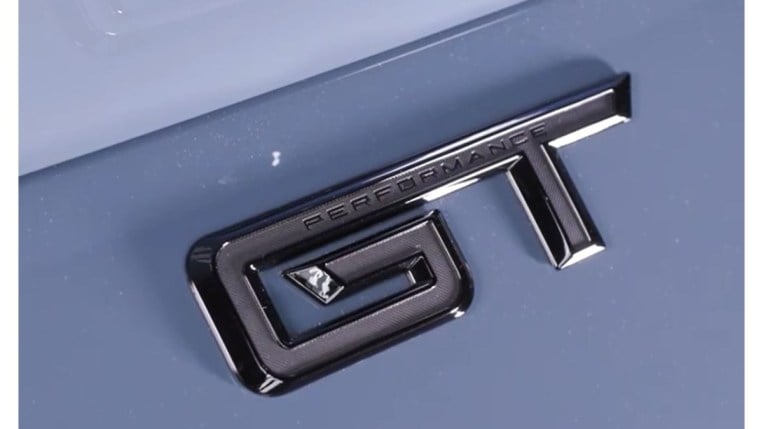 We're one week out from the debut of the seventh-generation
Ford Mustang
, and the rumors are flying in like spit at the premier of
Don't Worry Darling.
Too soon? Never too soon.
The next generation of Ford's iconic muscle car will make its global debut in exactly one week at an event Ford is calling The Stampede.
Trade publication Automotive News reports that the new car is "not expected to depart drastically" from the current model's classic rear-wheel-drive, gas-powered formula. Dodge may have announced the end of the Challenger and teased its likely electric successor. But Ford is sticking with the old-school pony car formula for another generation.
"A hybrid variant that was planned for mid-decade has been scrapped," AN reports, quoting three people "familiar with the plans."
A long-rumored all-wheel-drive version will not appear, either, the sources say.
However, AN notes, this will almost certainly be the last gas-powered Mustang. Their sources expect a "switch to battery power around 2030."
Ford, after all, has sold more electric Mustang Mach-E SUVs this year than conventional gas-powered Mustangs.
Meanwhile, Ford may have posted a short teaser of the upcoming pony car last week. A brief video posted to Facebook shows a decidedly retro-looking piece of luggage sitting in a trunk that rapidly closes to reveal an all-new GT badge. The word "performance" appears etched into the top of the logo – a touch we've never seen before. The screen then goes black and shows an advertisement for The Stampede.
It's difficult to tell much beyond the badge from the shot. It could easily be from the decklid of the current Mustang or a new version. We'll know more on Sept. 14. We expect Ford to drop more teasers in the meantime.