Subaru Crosstrek Evolves for 2024
Subaru hasn't revealed pricing for the 2023 Crosstrek. The 2023 model starts at $23,645 plus a $1,225 destination charge
Subaru finds a groove and stays in it like Victor Wooten, so it's remarkable when something changes for Japan's most distinctive automaker. But this summer, as gas prices rose, something changed.
After many years of mostly selling Outbacks, Subaru dealers found themselves selling more of the plucky little Crosstrek than any other vehicle.
Once a quirky Outback Junior, the Crosstrek has increasingly become a favorite of Subie lovers. For the 2024 model year, it's getting a refreshed look inside and out. We got our first glimpse of it today, albeit a right-hand-drive version like the kind sold in Japan.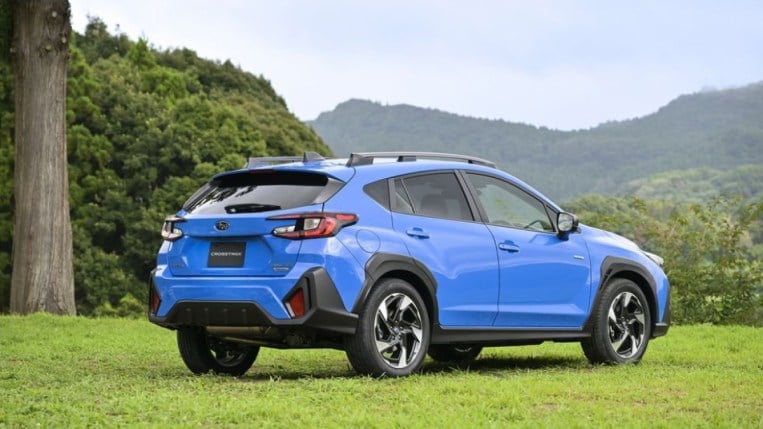 The changes appear to be more evolution than revolution.
Subaru says the Crosstrek benefits from new "full-inner-frame" construction, which stiffens up the structure for a more responsive ride. Our test drivers weren't complaining about the handling, to begin with, but it should feel sportier now. It's the same technique used on the recent WRX redesign, which won raves from the press.
Subaru hasn't revealed whether the Crosstrek's engine lineup will change.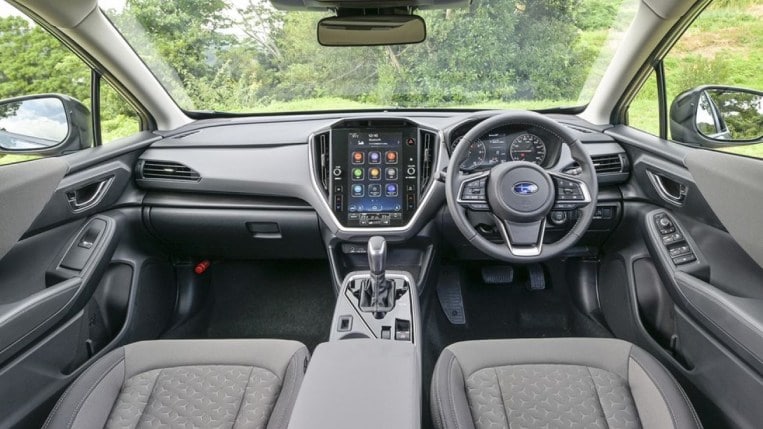 Outside, the grille has grown and picked up new detailing. The black plastic fender cladding takes on a more angular shape, with cooling vents cut into it behind the front wheels. The headlights are significantly narrower for a sleeker look.
Inside, the biggest change is a new 11.6-inch, portrait-mounted central touchscreen. It looks huge in the confines of a small crossover. Subaru says the seats are new and more supportive as well. The Crosstrek remains one of the few new cars with traditional gauges instead of a screen with gauge graphics in front of the driver.
We expect to see the U.S.-bound version of the car this fall, but would be surprised to see major differences. Subaru has changed so little, in part, because the Crosstrek formula works for an increasing number of shoppers.