Takata Airbag Recall Still Claiming Lives in 2022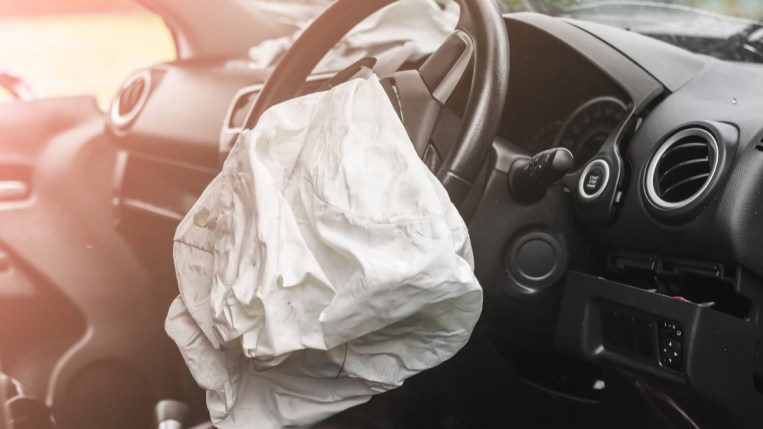 The largest recall in automotive history has been under way for almost a decade, but Americans are still dying because of a defect that is free to repair.
The latest confirmed death happened in Pensacola, Florida, last month. According to the Florida Highway Patrol, the accident happened at a low-enough speed that it should have been easily survivable. But one of the vehicles involved – a 2006 Ford Ranger pickup – had airbag inflators manufactured by the Takata corporation.
History's Largest Recall
Those inflators are at the heart of a massive, worldwide recall campaign involving tens of millions of cars sold under at least 34 brand names on at least five continents. Nearly every automaker that sells cars in the U.S. has cars affected by the Takata recall.
Your Car Could Be Affected
The National Highway Traffic Safety Administration (NHTSA) estimates that 67 million cars on American roads carried the defective inflators. The agency believes that about 50 million of them have been repaired or removed from use.
That means there are still as many as 17 million cars on American roads that have a potentially deadly defect their owners can have repaired for free.
Exploding Inflators
An airbag inflator is a small metal capsule containing chemicals that combine to create a rapidly-expanding gas. In an accident, the inflator is supposed to squirt that gas out of a nozzle, quickly inflating a folded airbag so that it can cushion occupants from hitting collapsing car parts.
Some Takata inflators, however, can explode instead. Their capsule sometimes bursts under the sudden pressure of the chemical reaction. That can send hot metal fragments flying into the cabin like shrapnel.
Florida Highway Patrol Lieutenant Jason King told reporters that troopers responding to the Pensacola accident "initially began our investigation as a possible homicide by gunfire," because that's what the injuries from an inflator explosion can resemble.
It's Easy to Find Out If Your Car Needs a New Inflator
We give you the graphic description because we want to scare you into doing yourself a quick favor.
Check whether your car has any outstanding recalls with the easy VIN tool at our recall center.
It's far too easy to miss or ignore recall notices. Automakers try to reach out to notify owners that they need to bring their cars in for repair. But inevitably, they miss some.
Last year, NHTSA confirmed another Takata airbag-related death in a man who had received more than 100 notices to bring his car in for a free, new inflator.
It only takes minutes to ensure that your car is safe. Please check today.