Tesla Raises Prices Across Lineup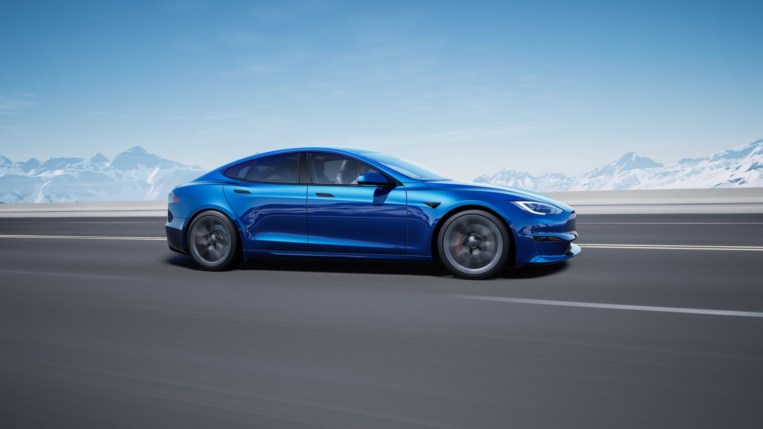 Tesla has raised the prices of every vehicle in its lineup.
Tesla operates differently than traditional automakers in many ways, including prices.
Most automakers update their cars every year, releasing them in model years. They set prices each model year and rarely adjust them during the production run (though some have made mid-stream price changes in 2022 due to inflation and supply chain challenges).
Tesla doesn't recognize model years. The company makes changes to its cars at irregular intervals and has never fully redesigned a car. It adjusts prices frequently. Most of its models saw 10 or more price increases in 2021 – an unprecedented pace.
The company's flagship Model S sedan started off 2021 with a $69,420 price tag and ended the year with a window sticker of $94,990.
The same pattern may hold in 2022. This is at least the third price increase this year for most of the Tesla lineup.
Some trim levels escaped the changes. Here's where they stand as of today.
New Pricing:
Tesla also charges a $1,200 destination and documentation fee for all its cars.
New Competition
The repeated price increases may make sense in light of inflation, the ongoing global microchip shortage, and other supply chain crises rocking the auto industry.
But they are also risky. Tesla faces more competition than ever before, with most established automakers releasing new electric cars in 2022.
Tesla has control of the electric vehicle (EV) market. Fully 75% of the electric cars sold in the U.S. last quarter were Tesla products.
But Tesla EVs no longer qualify for the federal government's $7,500 EV tax credit. Rivals like the Hyundai Ioniq 5 and Volkswagen ID.4 – the current and former World Car of the Year winners – carry lower prices than any Tesla product and also qualify for the federal rebate.