Tesla Raising Full Self-Driving Price to $15K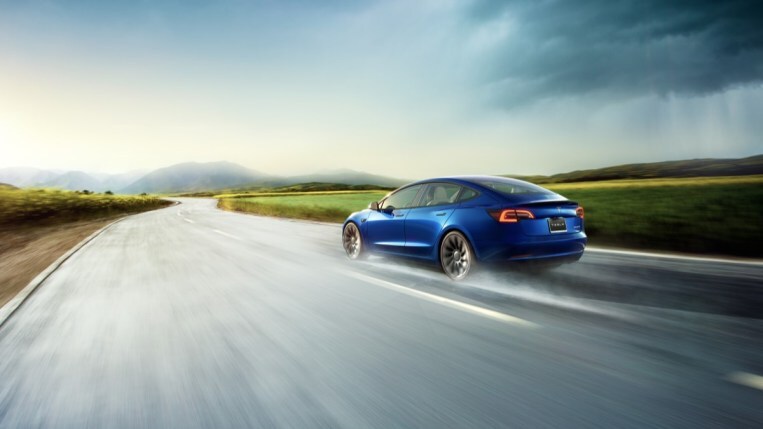 Tesla's most advanced driver aid system is getting its second price bump this year. "Full Self-Driving" will now add $15,000 to the price of a new Tesla.
The package cost $10,000 when 2022 began.
Tesla's Three Systems
Tesla offers three different levels of driver aid software. All three are what the auto industry calls Level 2 automation features, meaning they don't take the place of the driver. Drivers are expected to pay attention to the road and be ready to take control when the car prompts them to.
Autopilot is standard on all Teslas at the moment, though it has sometimes been an added-cost option. It includes an intelligent cruise control that matches the car to the speed of the surrounding traffic and a lane-centering function that helps keep the vehicle in the center of its lane.
Enhanced Autopilot came back earlier this year after several years of absence from the market. A $6,000 option, it adds navigating highway on- and off-ramps and interchanges on top of what Autopilot can do. It also adds a self-parking system and a "summon" function that lets owners call the car to them at parking lot speed from nearby.
Full Self-Driving is now a $15,000 option. Tesla says it will read and react to traffic lights and stop signs and steer around some turns with the driver's "active supervision." Tesla also says Full Self-Driving is in "beta testing" and requires owners to sign a complex waiver to engage it.
Controversies
Tesla's names and advertising for the systems have drawn controversy. California's Department of Motor Vehicles (DMV) has accused Tesla of false advertising, saying the systems don't do what their names imply. Both Tesla and the state's DMV have asked a court to set a hearing date to discuss the allegations.
Under California law, the DMV says, an administrative court could revoke the company's right to sell cars in the state. But the agency plans to ask for a lesser penalty.
Several auto safety groups have recently come together to ask the auto industry to agree on standard naming conventions for driver aid systems because the way automakers market them can mislead consumers about what they do.
Several Automakers Planning More Advanced Systems
While Tesla seems to be at the heart of the controversy, plenty of other automakers are pursuing similar systems. Several have announced plans for so-called Level 3 systems, which require less driver supervision.
Volvo hopes to offer one for sale by the end of 2022, but the company is running out of time to clear regulatory hurdles and may not make that deadline.
Mercedes has made similar plans and has taken the unprecedented step of saying it will accept legal liability for its cars' decisions. We should note, however, that autonomous driving is an evolving area of law, and it isn't clear whether Mercedes is even allowed to accept liability.
GM, meanwhile, plans to launch a system capable of steering itself on some city streets, called Ultra Cruise, in 2023.