Toyota bZ4X, Subaru Solterra Recalled Over Loose Wheel Risk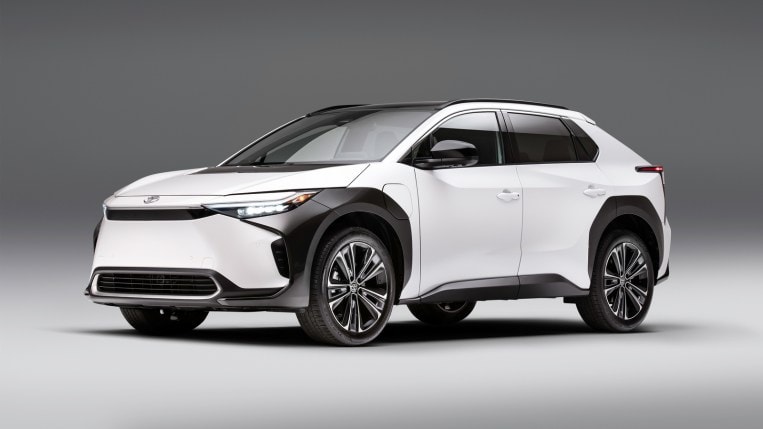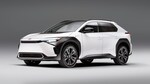 Toyota
has asked the approximately 2,700 people worldwide who own the brand's new
bZ4X electric vehicle
(EV) to park their cars immediately and not drive them until the company has time to correct a dangerous defect that could cause a wheel to come off at speed.
The issue also affects 2,600 Solterra models from Subaru, according to Automotive News. The two cars share almost all of their parts and are built in the same Toyota-owned factory. AN reports that Subaru hasn't delivered its first Solterra to a U.S. customer, so the warning only affects Subarus still in dealer hands.
The 2023 bZ4X is Toyota's first electric car since the California-only RAV4 EV was discontinued in 2014. It's meant as the first of a new lineup of Toyota EVs. It has been on sale for less than two months. Toyota reports that "approximately 260" have made their way into the hands of American buyers.
The Solterra marks Subaru's first EV.
Hub bolts on the vehicles' wheels may not have been tightened to the proper torque at the factory.
"After low-mileage use, all of the hub bolts on the wheel can loosen to the point where the wheel can detach from the vehicle," Toyota explains.
A masterclass in the dry understatement of recall communications, it explains, "If a wheel detaches from the vehicle while driving, it could result in a loss of vehicle control, increasing the risk of a crash."
Toyota says the company is still working on a remedy. In the meantime, owners can contact any Toyota dealership. Dealers will arrange to pick up the vehicle and provide a complimentary loaner car until Toyota repairs their bZ4X and returns it to them.
Recall repairs are always free. But millions of us miss recall notices every year and unknowingly drive recalled vehicles. Find out if your car needs any free safety repairs at our easy recall center.