Uber: We'll Be All-Electric by 2030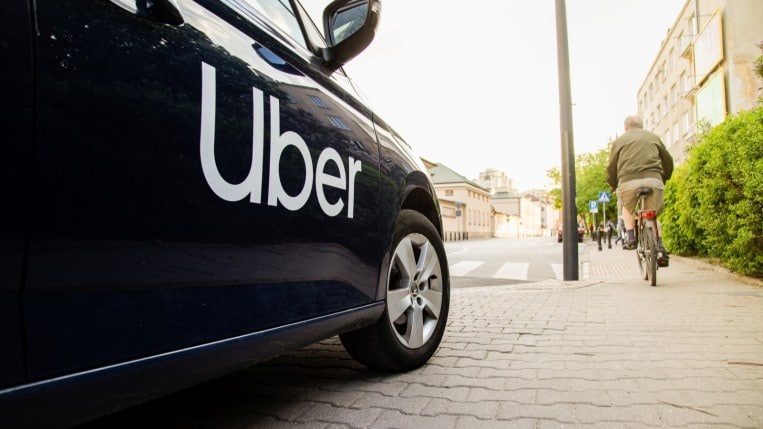 CBS Mornings reporter Ben Tracy: "By 2030, will a driver who is driving a gas-powered vehicle be allowed on your platform?"
Uber CEO Dara Khosrowshahi: "No. If we're doing our job, we're gonna be all-electric."
For the more than 5 million people worldwide who have driven for Uber, that's big news.
The company says it plans to be "fully electric in the U.S., Canada, and Europe" by 2030.
New Electric Option in 25 Cities
Uber has long had a low-carbon option, Uber Green, that lets riders specify a hybrid or full-electric car for their ride. Last week, it expanded a pilot program using only electric vehicles (EVs), called Comfort Electric, to 25 cities in the U.S. and Canada. Drivers make an extra $1 per ride on Comfort Electric.
But the plan is to eliminate gas-powered vehicles from the platform, Khosrowshahi says. Uber now has 26,000 EVs in its worldwide service network — the company plans to double that next year.
To get there, Khosrowshahi says, it needs automakers to produce "electric vehicles that cost twenty to thirty thousand dollars" rather than the "fifty to sixty thousand dollars" common today. Khosrowshahi cited EVs from Tesla and Polestar and the Ford Mustang Mach-E as current models he likes. All are well over his stated price goal.
Plan Depends on Drivers Buying EVs
Which gets to the heart of the challenge with Uber's announcement.
Uber doesn't buy cars.
The company relies on drivers to provide their own cars. Khosrowshahi says the company plans to offer incentives to help drivers make the switch but hasn't specified how they will work. Today, Uber allows some drivers to rent Tesla products through a partnership with Hertz.
But Uber drivers aren't salaried — they aren't even employees. Driving is often either a second job or a flexible income that's hard to rely on. Buying an expensive new car on a fluctuating income is challenging.
The cost of electric cars will come down with time. Inexpensive new electrics like the 2024 Chevy Equinox EV are the future. But a 2030 goal is aggressive when even the state of California expects new cars to be electric five years later.
Uber seems to know that. Khosrowshahi tells Tracy, "Most of the work is ahead of us."