V8 Ford F-150 Raptor R Coming Next Week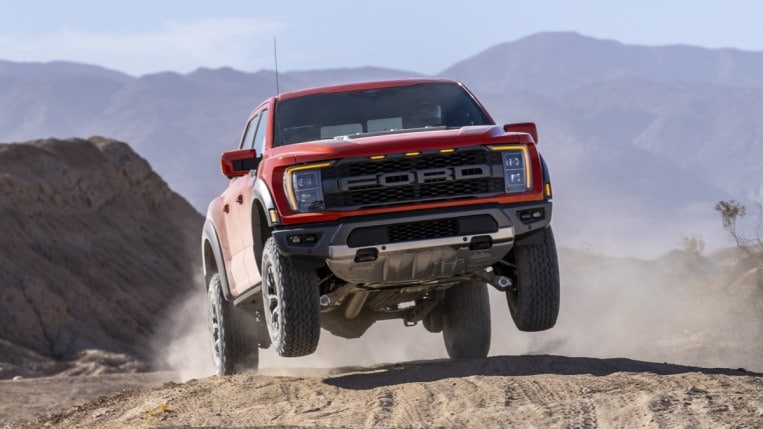 The
Ford F-150 Raptor
is the original super-truck. When it debuted back in 2010, Ford created a simple formula: build one truck with enough suspension for two or three. That was enough to create a desert-runner capable of things no other truck of its time could manage.
Today, it has competition. Ram's TRX answers with more than 700 horsepower – something Ford doesn't match.
Yet.
Monday, Ford will unveil the next phase in the super-truck war. In a Twitter post this week, Ford announced, "Raptor R is almost here."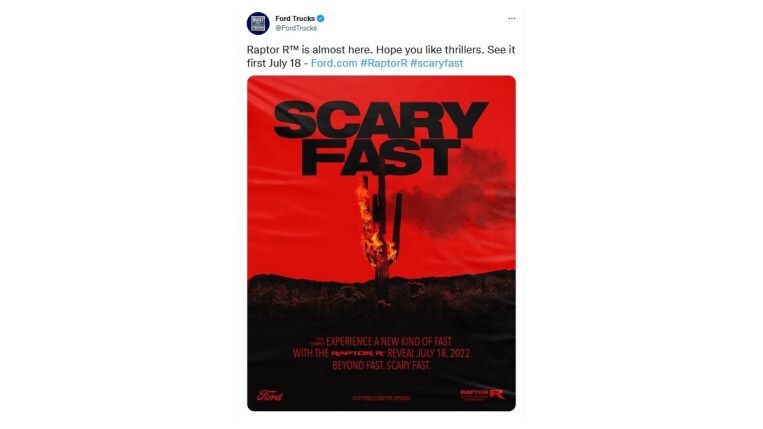 Ford has teased the truck before. Last month, the company invited journalists to test its Bronco Raptor high-powered SUV (including our Micah Muzio – see his time in the monster here). It then had a test driver roar by them in the F-150 Raptor R.
But no one outside Ford knows the details yet.
Rumors suggest it could be powered by the supercharged 5.2-liter V8 from the Mustang Shelby GT500. That engine makes 760 horsepower in the muscle car, though it would need to be retuned to pull the heavier Raptor.
We'll know more on Monday.