What Makes the 2023 Kia Sportage X-Pro Trail-Worthy?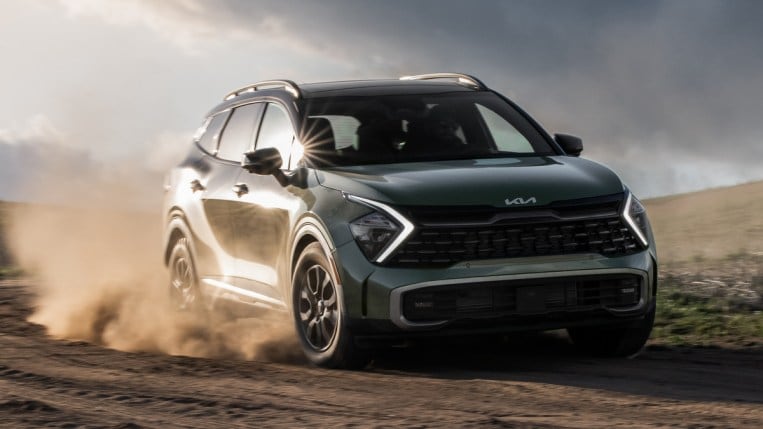 Today's SUVs span a huge range of capability and function, fulfilling roles from minivan to monster truck and everything between. But many — most, even — don't offer much in the way of off-road ability, so it's worth digging a bit deeper on those that do. What makes the 2023 Kia Sportage X-Pro trail-worthy? Let's find out.
Active All-Wheel Drive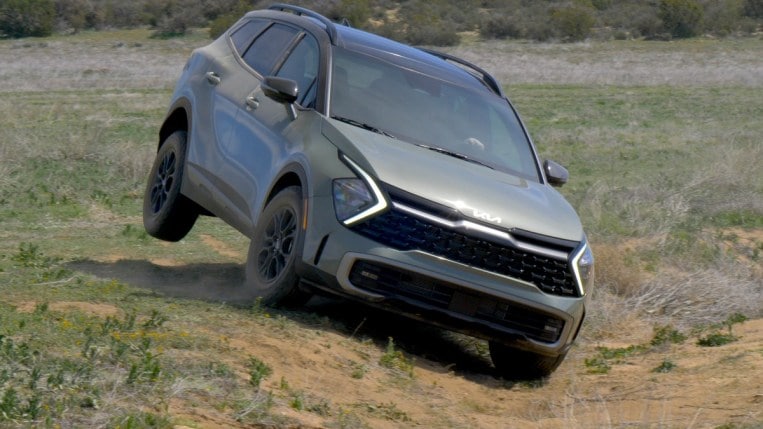 As one of the most important staples of a trail-capable off-roader, the ability to drive all four wheels makes for better grip whether the surface is loose or the trail is steep. The 2023 Kia Sportage X-Pro, and its more luxurious variant, the X-Pro Prestige, both include standard all-wheel drive (AWD).
Kia's Active AWD system uses an electro-hydraulic center-locking coupling to actively distribute torque between the front and rear axles. Better yet, AWD-equipped Sportages, including the X-Pro twins, get a 1.5-inch ride height lift compared to the previous Sportage for better obstacle clearance.
Although Kia offers both hybrid and plug-in hybrid versions of the 2023 Sportage, neither is available with the X-Pro or X-Pro Prestige trim. The only engine available for the Sportage is a 2.5-liter 4-cylinder rated at 187 horsepower and 178 pound-feet of torque. Despite the AWD, higher ride height, and, as we'll soon see, grippy off-road tires, the 2023 Sportage still manages 25 mpg combined fuel economy per the EPA when equipped with AWD.
BFGoodrich All-Terrain Tires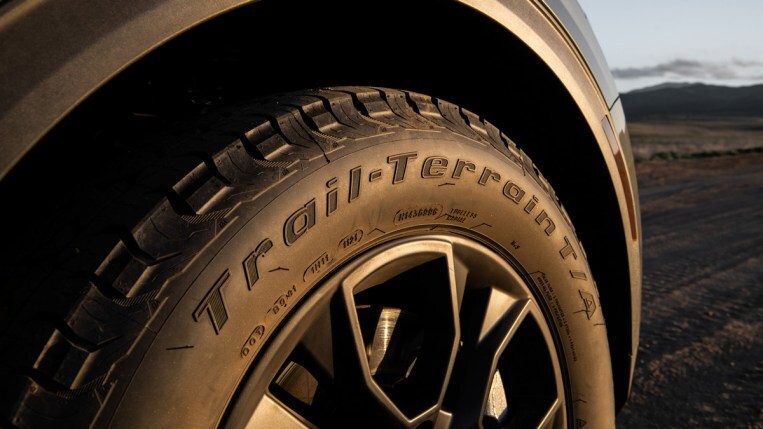 If your fancy computer-controlled, electro-hydraulic AWD system is going to do you any good in the real world, the tires it's spinning need to have some grip. That's where BFGoodrich comes in, swapping the mall-worthy highway tires found on most SUVs for more trail-worthy all-terrain — not just all-season — tires. Wrapped around 17-inch alloy wheels, the BFGoodrich all-terrains promise plenty of grip thanks not only to their tread design and rubber compound, but also to their smaller-diameter wheel. This leaves more tire sidewall for absorbing bumps, especially when aired down for enhanced off-road, low-speed traction.
All-Terrain-Tuned Drive Modes
Combining the mechanical magic of the Active AWD system with the pneumatically gnarly BFGoodrich all-terrain tires gets us a couple of turns down the path of trail-worthiness, and tuning the drive mode system to make the best use of the burlier all-terrain tires helps us make it the rest of the way. Expanding on the standard Kia drive modes, the Normal, Sport, Smart, and Snow modes all now take into account the different properties of the BFGoodrich tires to reduce wheel slip and maximize braking and hill descent control.
LED Projector Headlights
If you've ever been miles out on a tough trail that ended up taking a while longer than it should have — maybe you had to help recover a friend's vehicle — you know how important good lights are when you're out in the wild. Standard headlights can be swallowed up by the inky black of a moonless desert or a midnight forest, leaving an off-roader guessing about the terrain. But the 2023 Kia Sportage X-Pro is available with extra-bright LED projector headlights (standard on X-Pro Prestige) that aim to make easy work of even the darkest trails.
Upgraded Exterior, Comfortable Interior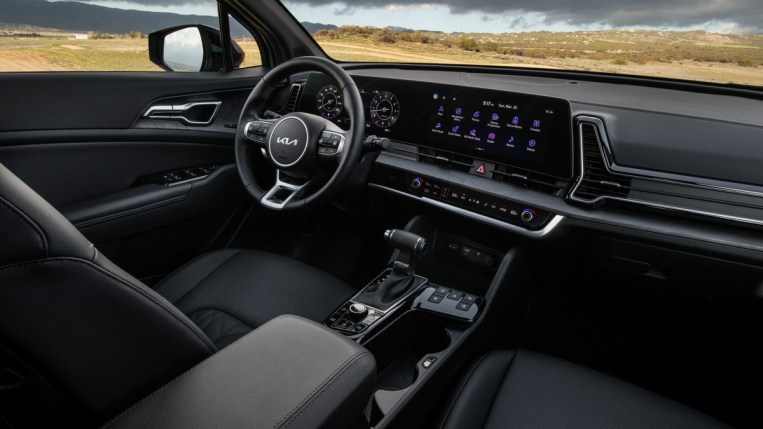 In addition to the mean look of the black 17-inch alloy wheels and BFGoodrich tires, the 2023 Sportage X-Pro also gets LED fog lights, a heated windshield and wiper washer nozzle — for when the off-roading goes wintry — a two-tone roof available in three color combinations, and, on the X-Pro Prestige, ventilated front seats and an 8-way power front passenger seat. Why? Because comfort matters during a long day on the trail, too.
Appearance upgrades include front and rear bumpers with satin chrome surrounds, gloss black side mirrors and roof rack, and raised roof rack rails — all features shared by the somewhat less hardcore Sportage X-Trail.
More Kia Sportage
Build and price your own 2023 Kia Sportage to see the current Kelley Blue Book Fair Purchase Price, 5-Year Cost to Own, and more, or see Kia Sportage models for sale near you.